"Ask and ye shall get."
Unfortunately not in this scenario. A company's CEO had not the time to put faith in old Biblical statements. The process of selecting a Social Media agency (in other words finding one) will result with dramatic repercussions for your long term success. Do it wrong and you will ensure that your company's progress has been reverted at least several light years. Do it right and you shall have a growth partner and even a stakeholder possibly for a lifetime. How to ensure that you choose the right outsourced Social Media team/Agency? Here are our tips:
Tip # 1

– They ask questions that matter
A good Social Media agency will never assume that they know your client better than yourself (at least not directly). They should and must start by asking questions. But what questions matter the most? A good hint would be to expect questions of the sort of:
What do you believe is appealing about your brand rather than your competitors?
Where are your weaknesses so we can define them and improve on them online?
Who are the type of people you want to interact with and should be interacting with you?
Here is another hint. A good Social Media agency will insist on having those questions answered during a personal brainstorming session instead over a phone or email. Nothing is as sweet and as useful to them as seeing your passion lurk out when you talk on how you envision your customer and what all you want to do for him. It is from where a good Social Media agency would smell the goals and objectives you may have in mind.
Tip # 2

– They look at your entire marketing holistically
Have you launched a radio campaign before engaging Social Media agency? Did you tell them about it? You didn't? Such a pity. You have just sabotaged the probability of your Social Media agency performing even better. Have you forgotten that
Social Media marketing
and digital marketing altogether is not the topmost government of your empire but just another channel of communication? That radio campaign that you missed telling your agency about could have been amplified via Social Media. If your prospective Social Media agency asks you about any currently running marketing campaign on other channels both traditional and online, then you speak to a mature and experienced entity.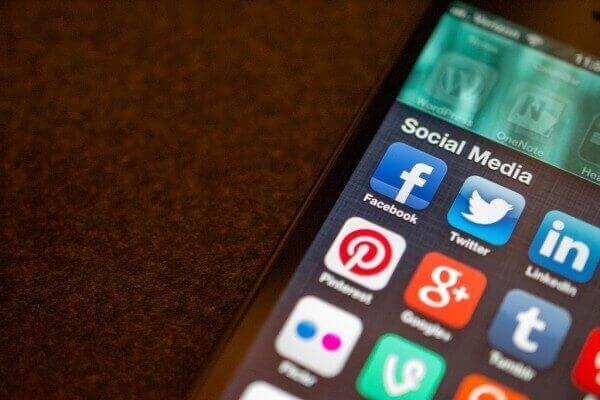 Tip # 3

–

Their content seems to be everywhere.
The first rule of thumb. A good Social Media agency is a good content marketing agency. Content is the blood of Social Media. How good is your prospective agency's bone marrow? Is their website a rich repository of knowledge? How diverse their content is (blog posts, webinars, whitepapers E-books, client success stories, ROI reports)? Can you witness their presence as guest authors on leading online platforms? Does their content resonate with your pain points? If they are good in addressing your concerns via their write-ups like the Oracle of Delphi, then you can be certain that they will hit bull's eyes on your market as well. That of course if they are good in asking the right questions as we saw above.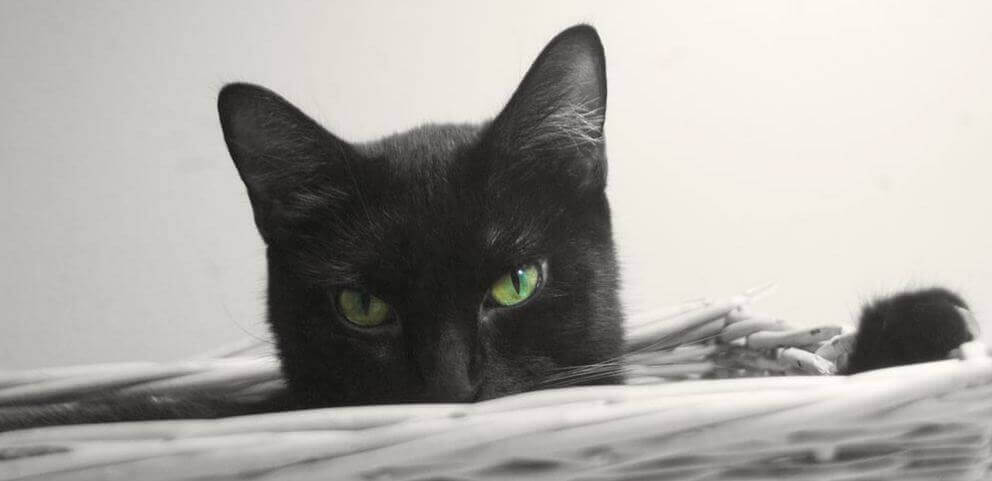 Tip # 4

–

Do they wake the "cat from the basket"?
Talking about content. Did you ever see their content strategist? How comfortable is your account manager in bringing the designated executives from their gloomy corners? What does their talk say? Are they all aligned between themselves? An agency that confidently brings their entire key personnel at your doorsteps is a good agency.
Tip # 5

–

What are their credentials?
Many areas in Digital Marketing have clear and authoritative accreditation. Examples are Hubspot's
Inbound Marketing certificate
,
Google Analytics certification for web analytics
, and
Google's Adwords certification for Search Engine Marketing.
These are proof of an agency's ability to perform par excellence. Are you able to spot them on their website? Inside the team section? They have every possible reason to put them there. If not, time to raise some doubts.
Tip # 6

–

Do they talk sales or creativity?
A magnanimous mistake which you, yourself are likely to be doing. Remember your last conversation with an agency representative? What were you most concerned about? What did you request from them? Did you ask them to suggest a creative concept? Wrong! A laptop, Internet connection and little bit of it can make anyone decently creative. Remember that creativity is not the first thing you want to consider in your final decision. Instead, you want to work with an agency which understands your bottom line. This said you need someone who thinks and speaks sales just like you do. Observe the language and the expression of the person instead. Don't start requesting advertising ideas yet. Do they tend to speak in terms of creativity, ideas, hashtags, and concepts? Or they speak like a sales department showing consideration of factors such as sales funnel, metrics, which stage of the sales funnel will match which stage of their Social Media strategy? If your prospective Social Media agency acts and speaks like a salesman, then you are talking to the right person. Then and only then you can call for their creative hatching from their nests and basements.
Tip # 7

–

What metrics do they suggest for reporting?
What do they say they will measure for you? Favorites? Re-tweets and mentions? Traffic to your website? Repeated visits coming from Social Media? A minimum percentage of conversions attributed to Social Media? 128.567 Likes (Horaaah!!)? Companies without defined metrics of success get deluded here. Deluded by their prospective agency and their eagerness to impress. Eagerness to impress you on the back of your ignorance. There is a small million of metrics related to Social Media reporting, an obscure abbreviation that looks like coming from the 7th hell of Dante's Inferno. New ones keep popping every day. But the real gurus will offer you a far more familiar pattern. As we said above, their metrics will speak the language of your business. Here are some of them:
Percentage of website visit attributed to Social Media over a period of time
Conversion rate
Amplification (what is the real reach they would expect to achieve through their campaign)
Economic value (true insight of the value your website delivers for the visitors that have landed via Social Media)
These metrics tell the entire story that matters to your business from Social Media point of view. It is far more important what do they plan to achieve instead of how the same is going to be achieved right? If you are a CEO invited to make his final call, then ask for these metrics. At the same time feel free to invite your Social Media team or executive to discuss a few more detailed metrics that can be introduced in a report. They may be related to engagement, Applause rate (as coined by Google's Digital Marketing Evangelist Avinash Kaushik) etc.
Tip # 8

–

What is their contingency plan?
Probably the best and most recent example why it's wise to ask for an agency's contingency plan demonstrated by the recent scandal with Uber in New Delhi. Shit happens. What's worse, that shits ramifies on Social Media. Oh that damn, real-time God of wildfires, Twitter. You may get accused of a fan's family and relatives and even by the government. It doesn't matter. Either way' it is likely to end on Twitter.
What then? What is your agency's backup plan? What would they do if such a PR crisis arises? What would they do if they fail to achieve the objectives they promised? Be mindful of their response here and feel free to leave the room if:
They mentioned that you could simply buy fans and followers!
They called themselves a 'Social Media guru' or a 'digital evangelist'
They say people's memory is short-lived
Tip # 9

–

What is their technology skill?
Social Media is tightly related and powered by technology. Although not compulsory, it is a wise idea to look for a Social Media agency which is also a good tech agency. Today you need a campaign and ways to boost engagement on your fan pages. Tomorrow you may need a new responsive website. Next month you may decide that your business needs a mobile app… It is a matter of being good householders to be able to procure a one-stop vendor for all your Digital Marketing needs. An alternative agency alongside the existing one will dilute the management, confuse expectations, and arise the need for elaborating the whole outlook all over again. It may even discourage your existing agency. In the words of David Ogilvy – Y
our agency becomes your strategic partner of growth. Make sure you feed her with information and opportunities. Give her everything she needs to deliver high performing marketing campaigns.
Tip # 10

–

How fit are they for your industry?
After the meeting ends, you have to be realistic over whether there truly is chemistry between you and your prospective agency. Their current portfolio of account from your domain or your size can be your first indicator. Most relationships that the last long-term is based on mutual respect and genuine interest in or passion for your business. They carve an open and honest approach that will engender trust and respect. This said, pick your digital marketing agency the same way you used to pick your traditional advertising agency. Remember that it is in the best interest of both to keep your relationship for years to come. The more you learn of each other challenges the better you become of serving each other. Do you want to add something? We want you to. Your comments and advice would happy many more in making one choice that matter.