Are you a CEO reading this? You better be. Do you like challenges? Let us pose a one to you. Stop for a moment and think of the big picture of your company. Have you done so? Think now about your marketing. What is level of performance of your marketing team? Have you done everything in your hands to empower your team in driving the projections you desired? How are you about to blame for the failure of your last year's figures? If you had your eyes laid and flaring upon your social media marketing team, take another short break. They worked hard didn't they? You are witnessing it yourself. Yet, results did not come! On top of that constant quarrels between sales and marketing interrupted your lunch more than one time. Is your social media team to be accused of bad work, Lack of direction maybe, Arrogance, Ignorance and lack of competence? Did you do everything you can to facilitate your team's professional growth and power to deliver before blaming them, lash them and fire them? Did they get proper direction and training throughout their times of bad performance and crisis.
Here is how to recognize that your team may be in need of upgrade and training in Social Media
Reason #1 – Your social media metrics aren't going anywhere
Have a look at your social media numbers for the past few weeks:
Are you able to grow engagement?
Is your number of fans growing?
How about the website traffic coming from social media?
Are you getting any leads at all coming from social media?
Or your team struggle with the same ratio, asking colleagues to like their posts. In case of the latter your team desperately needs a reset and up gradation of their social media competencies. Not because they are that bad but because they are out of touch with the way your clients usage habits of social media have evolved.
Reason #2 – You forget what it means to get a good solid, actionable media report
Do you remember the last time you sat with your marketing and social media marketing team? How did you feel during the conversation? Did you get a real and objective plan of action from your team? Or instead they tried to maneuver by using over complicated terms? Are they able to communicate metrics that are directly related to your bottom line? Instead, do they derive complicated metrics and reports which do nothing to showcase the source of the disease? Don't let your team waste their energy on trying to please and flatter you and your business. Stop the torment and send them to a training academy in order to get back knowledgeable and confident team. You need employees who are capable of being objective in their informing and analytical in their analysis.
Reason #3 – Your social media marketing team is a one man army
This is the most common scenario in most companies across India. Social media posting, social media scheduling, visuals design, content marketing analytics = 1 person.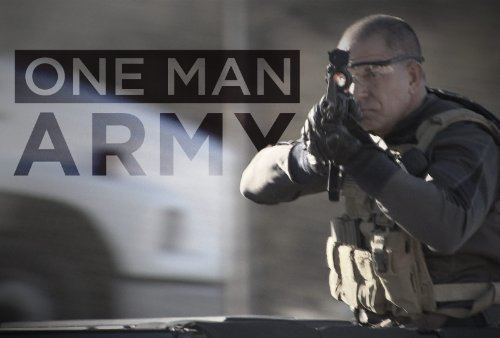 Trust our words. Try to hear the silent cry of your social media executive. One man army cannot bring the results you crave, at least not in short run. The guy doesn't have the time to think strategy and how his action fit the large strategy. He doesn't have time to create strategies. Instead he is all tactics, doing day to day tasks for the sake of things being done. Least of all he doesn't have time for personal study and upgrade Give your social media team the chance it deserves. A day or two off for the sake of your social media executive attending a workshop on social media will endow life and passion back inside it. It will introduce it to the latest in the social media world he has been missing all alone. Armed with extra knowledge and space your team will return to you fresh, updated and this time ready to think social media strategy in a larger organizational context.
Reason #4 – You don't get a solid quarter Social media Plan
Everything that is not art and creativity in executing social media campaigns belongs to the planning and purposeful execution. By purposeful we mean execution that is directly attached to bottom line results and whose ability to drive results can be questioned at any time. Did you even get a proper quarterly marketing plan this January? How did the same look like? Was it a mere set of tables describing how many posts are going to be published daily and weekly on each social media platform and what growth of fans/followers is expected? Here is where you get an underlying problem that will hinder your growth now and forever. Most social media executives have lost their touch with reality and whom do they really serve. They act as an independent island talking about campaign and engagement while your sales department is fuming. They need to be reminded of the meaning of a sales funnel and
how social media marketing fits the stages of a sales funnel.
They probably need sales training more than they need any other type of training you may have in mind. We have faced this appearance over and over again. The real source of growth and might of your company will be nothing else but a strongly integrated sales and marketing team working for a common objective understood by both. A good sales training for social media marketing will remind them of some long forgotten truths and will make growth for your company possible once again
Reason #5 – It's been a millennium since you have sent your social media team for professional training
OK, maybe not a millennium. Business strategy gurus advise to send your social media force for training by an accredited institution and authority every 4-6 month. Just like technology, social media marketing is an ever changing playground. Add the probability that your understanding of your Marketing Persona may be rusty as well and you may clearly see why your market does not respond to your attempts to engage and why metrics don't seem to happen the way they used before. Your team deserves your consideration. Do it for their sake and for your company's secured future