Resources & budgets have always been a concern for small & medium-sized businesses however with the changing & evolving modern technologies they have various tools & platforms at their disposal that they can employ and win. With digital marketing, they can easily reach their target audience and generate awareness about their business. Moreover, due to the internet of Things it has become crucial for them to anyway match their pace with the online competition or they may lag behind in capturing a growing & very lucrative online marketplace. Here are a few concrete reasons as to why digital marketing is crucial nowadays to accelerate your business growth and that you can't think of your business to survive without it.
It helps you catch up on the online competition
You have a website but that is buried somewhere in the internet world and you are getting no traffic on it then all the moolahs that you invested in the website creation went in vain. However, through digital marketing, you can compete and attract your share of targeted traffic. It helps small and medium-sized businesses to have a plethora of resources for performing sales & marketing processes that were previously available only to big businesses.
It is more economical than the conventional marketing
SMBs have limited resources and capitalization but with digital marketing, they can conduct cost-effective marketing and augment their reach easily making more & more conversions.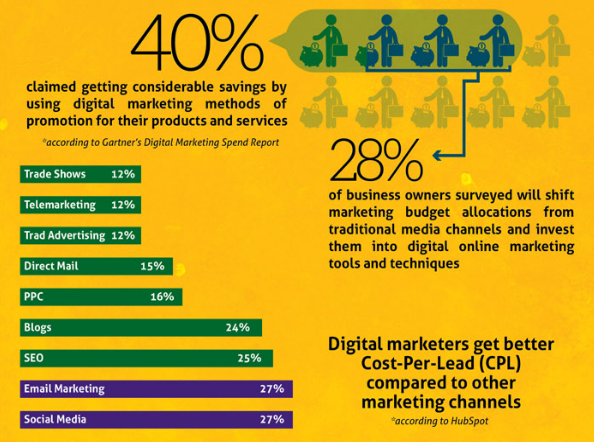 It helps SMBs generate better revenues
Due to the higher conversion rates generated by effective digital marketing tactics, the profit margins for the businesses go higher and there is a vast difference between the inputs you have made and the outputs you received.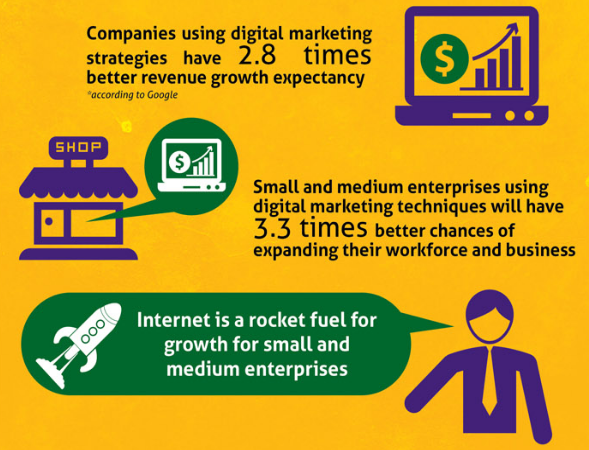 It proffers various ways for interact with targeted audiences
Interaction with the target audience is a key component of marketing and this is what digital marketing facilitates. Interacting with clients gives more insights on what they want from you.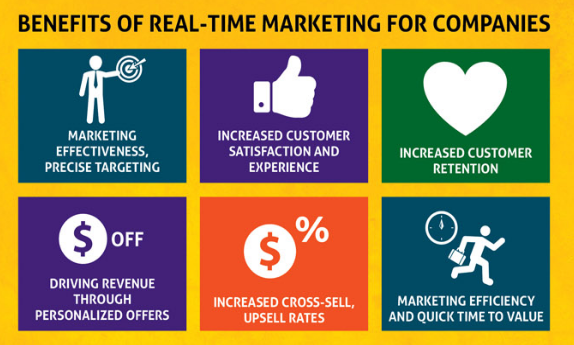 It caters to the mobile consumers
Mobile gadgets now are ubiquitous and have evolved from being just an alternative for laptops and desktops into something that ignites purchase intent in your prospects.
It delivers a better Return on Investment (ROI)
Unlike conventional marketing, digital marketing lets you measure the marketing campsigns at its every step helping you optimize your campaign for better results and gain better ROI
It compels the consumers to take favorable action
In digital marketing, you can employ clever and innovative ways to make more conversions using calls-to-actions.

The Bottom-Line!
Digital marketing not just brings traffic to your business but the targeted traffic to your business increasing the chances of more & more conversions. Digital marketing is all about targeting the right audience that delivers the right results ensuring survival for your business.