Meet Megha Malik, Brand Consultant of DesignerPeople. In DigiTalks By Digiperform, we decided to get in touch with her to know more about her passion, work, and team.
In DigiTalks by Digiperform, Meet Riddhi Chhabria, founder of digital marketing agency in Mumbai, a go-getter entrepreneur, risk taker, traveler, dog lover, leader, friend and so on. Her journey is full of wow experiences, treasures, and of course hard work.
Meet Roberto Liccardo, CEO & Founder of GoodNoon, a Public Relations and Publicity agency that has built an excellent reputation among startups because of its "breakthrough and value proposition, all exclusive in DigiTalks by Digiperform.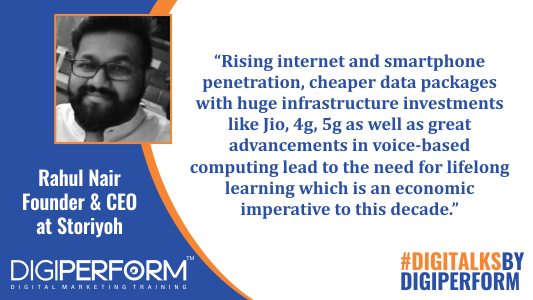 Have a look with our one-on-one discussion with Rahul Nair, CEO of Storiyoh and Get Your Podcast Passion on!
An interview with Venkatesh C.R. who is a serial digital marketing entrepreneur with a distinct passion for taking nascent businesses to great heights.
Jitendra Vaswani is a passionate blogger, digital marketing SEO consultant, influencer as well as an entrepreneur. With more than 5+ experience in SEO & Digital Marketing, currently, he's a proud founder of BloggersIdeas, WordPress Plugin SchemaNinja, & Digital Marketing Agency...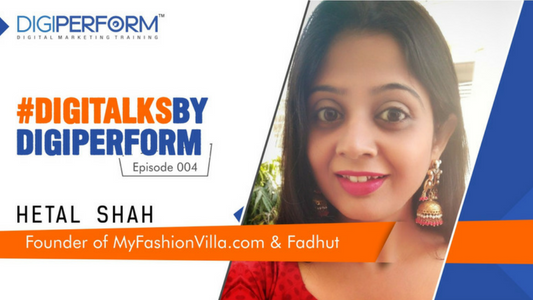 Hetal Shah is a very known fashion blogger and founder of MyFashionVilla.com. During the interview, Hetal Shah shared with Digiperform how her journey started, what made her motivated, how she used digital technology and how she managed to monetize her...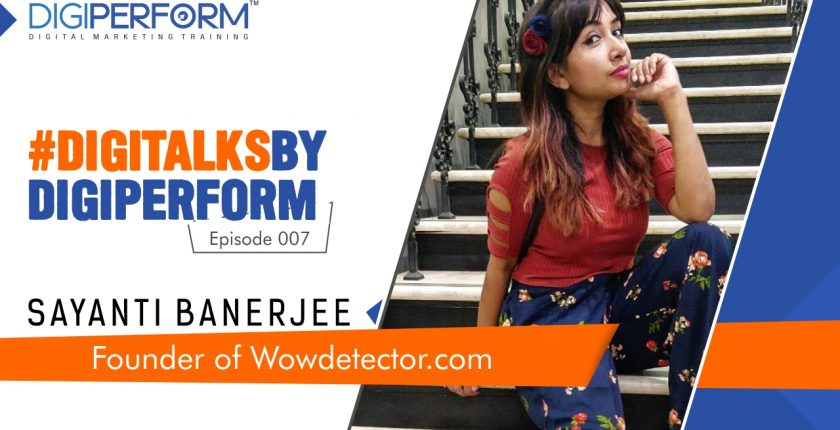 Sayanti Banerjee is a Lifestyle Blogger cum Youtuber who writes about Lifestyle, Travel, Fashion, Fitness, Wellness, and Beauty. She is also currently hosting a TV Show at TATA Sky about lifestyle & fitness programs; and write film videos exploring these...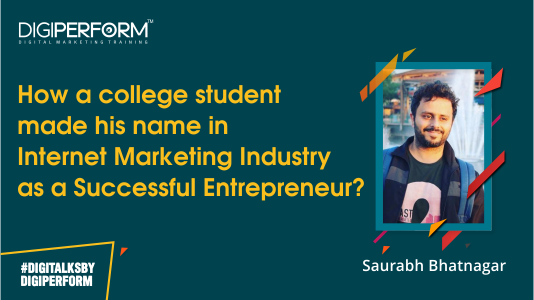 Saurabh Bhatnagar is a Full-Time Internet Marketer & an Entrepreneur who have had a long-lasting professional career since his college days.
Freelancing platforms are changing the way we work. It's actually boon for those who are seeking for an additional means to pay the bills, in search of more professional development opportunities or love the freedom that freelancing offers.