It's already the mid of the year 2016 and we have gathered a lot of information about how our customers are reacting to what. We have a complete set of data to back up the marketing strategy for the latter half of the year. We know what our customers are liking, where are they mainly embarking upon for shopping, what platform can engage them more & so on. So, based on past six months data of 2016 here are a few trends every marketer should know and work upon to catch the interest of the users & make more conversions.
A mobile strategy is a must for every marketer
Nothing new! Mobile anyway ruled the year 2015 as well so it isn't a secret anymore. Still instead of fading away the trend has got intensified a little more this year. Google also announced in 2015 itself that mobile traffic has surpassed desktop traffic in 10 different countries. In fact, because of the increasing mobile trends the search giant launched a system update just to phase out the sites that are not optimized for mobile.
Although the desktop usage isn't really losing ground, but the idea is time spent on smartphones and other mobile device is increasing unexpectedly. Just that! You should try focusing on your mobile strategy a lot more. However at the same time it doesn't mean that you should totally abandon your desktop strategy.
Videos ads can do wonders
According to the Brightcove & Aberdeen research social video generates 1200% more shares than text & images combined and companies using video enjoy 41% more web traffic from search than non-users. In one of our articles on video marketing called '
4 Video Marketing Strategies Every Marketer Should Know
' we talked about how leveraging your business videos can skyrocket your conversions provided you follow the right strategy. We also talked about some stats on what wonders videos are doing for businesses and how.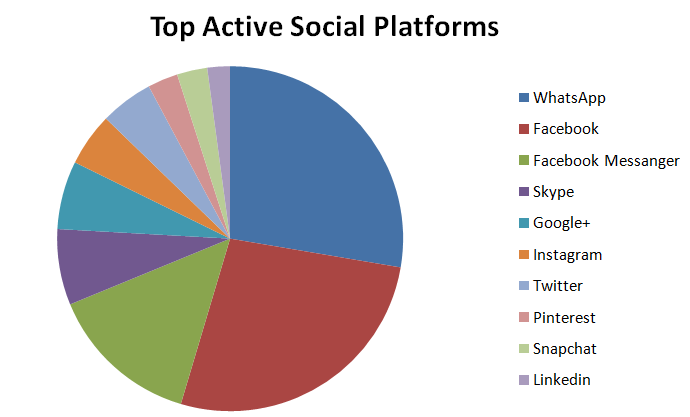 A lot of marketers are already working on Video ads and making more conversions. With abundance of social networking sites & channels such as YouTube, Facebook & so on things have become really very easy as well. Even, Google did a trial of putting in video ads on its search results.
Marketing on Social Media has become even more crucial
A recent report released by the Pew Research Center, revealed that almost 65% of adults are on social media at present, which is practically a tenfold jump in the past decade. They aren't just using social media for entertainment but a lot of other things that include education, shopping & so on. The only thing you need to know is to how to engage your customers on social media and put across your marketing message prudently otherwise even they are waiting to hear from you on this platform.
Influencer Marketing
Believe it or not but online influencers promoting your business can outsmart SEO, PPC and even content marketing I would say. Now what are the online influencers? Online influencers are the authorities such as journalists, academics, industry analysts, professional advisers & so on who hold the power of influencing your potential buyers based on different factors. In influencer marketing you place your focus on specific key individuals (or types of individual) rather than the target market as a whole. You just need to orient your marketing activities around these online influencers and rest their influence on your target market does. Do you not think so that if a journalist or an industry analyst will talk about something that would really impact. It would! Right? This is what is happening this year the more! Marketers are making more & more conversions with the help of influencer marketing. Talking about the trends, there would of course be so many but these were the top trends of digital marketing in 2016 this year. So, follow these trends, make more conversion and reap better return on investment.