Wanna Work Part-Time or from Home? Here's the Code!
How often do you check your emails? How often do you browse Google for a query you wanted an answer as soon as possible or how often you go online to buy some stuff for you? Or just forget it! Tell me how many times a day you stumble upon your social networking sites?
Quite often! Right! I mean a number of times a day at least when it comes to the social outlets!
Nobody has remained untouched of the internet and that for one or the other thing all of us keep embarking upon it. It could be for entertainment or some solution that we were looking for. Right?
This is what! How about if I tell you these simple activities can help you earn money while working from home in your spare time. If you know how to use the internet, here's the good news for you. It can be a source of income and an ideal career for tech-savvy moms and ladies who wish to earn money while taking care of home and everything.  No, it is not one of those 101 articles telling 101 ways of earning money from home where you end up paying something for no good. Seriously! Earning money won't be more interesting and easier rather factual than this! Let me tell you how…here is the list:
Google Adsense
A Google Adsense is a program by Google wherein if you own a website you can host pay-per-click ads on it  and Adsense pays you money when someone clicks on these ads. It's quite simple! Let me tell you for instance if you own a blog with a devoted following, you can earn good revenue through your blog and that too very easily. Ad networks such as Google AdSense place their ads on your site and the reason being there are a lot of people visiting your blog for some value that they are getting from it and they might be interested in some ads that are relevant to the content and might click on them to perhaps make a purchase. But you don't actually require them to make a purchase. All you need are the clicks. That's it!
Let me show you an example. Below is the image of the site – 'howtocleananything.com'. As you can see how they are displaying the ads related to the content that's there on the website. It's obvious somebody interested in the website content might be interested in the ads as well. While genuinely educating the people on something they have displayed the ads that are related to the content and can be of some use for their readers.

Blogging
This one is mainly for the ladies I would say as they usually love to write. For all those who love to write they can earn big moolahs through blogging. On top of it once you start blogging and earn through it you also can start Google Adsense campaign if you started getting considerable number of readers to your blog. Obviously! The more traffic you have on your blog, the better it will be for your earnings. Apart from these, as a blogger you can also earn while devoting some time as a commentator, reviewer, financial analyst & so on once you have built a thought leadership through blogging. Talking about how to launch a blog, its easy and simple. Through WordPress or Blogger you can launch your own blog and that too for no costs.

Social Media Marketing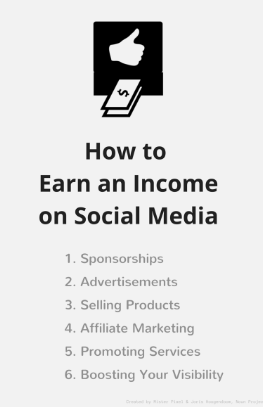 Yes! Your most favorite social media helps you earn money rather big money. If its not part time you can even have a full-fledged career as a social media marketer wherein you need to perform a lot of tasks such as handling clients on social media, posting daily updates and so on.
One more way to earn money on social media-through Facebook!
If you have a Facebook fan page, you can earn money by showing ads on your page however the more likes you have on your page the better it is. You get paid for showing ads to the fans on your page based on the number of fans.
Afterword!
So, these were a few proven ways of getting paid for working on internet rather for working on something you love as they don't demand much concentration and may be much time from you. But then, it's a fact while you start the work you will need to devote some considerable amount of time. However, once you have learnt the things and once you pick up, you start doing things in relatively very less time.