With the boom in Indian economy the purchasing power of Indian Real Estate buyer has taken a shift. A market which was earlier targeting individuals of age group of 35+ has now seen this age bar falling by 5-8 years to 27+. Thanks to easy loan availability and better salaries in private sectors youngsters have started seeing real estate as not only an industry to get their dream home but also an investment opportunity giving returns as high as 20-25% annually. Most of these buyers are young couples living in technology towns & are tech savvy.
But only thing that real estate companies have failed to gauge is the approach pattern of these individuals towards buying homes. The research for a perfect real estate investment is not from Newspaper to property dealer's office now. People now interact with information on multiple channels before they make a decision. Here is a multiple touch point approach of a buyer they use both digital & physical approaches while buying .
Whereas the real estate agents major focus is only visibility today, they forget the facts like engagement, reputation management & retention are also the major parts of a buying cycle of user. As per one of the study 78% of buyers today carry an online research for reviews before making a purchasing decision. A time where the buyers seeks information & education on home buying the major focus of developers today are still on cheap gimmicks like Free car on booking or booking a home at 101 Rs. GET A LIFE YOU REAL ESTATE MARKETERS……… do you think that a Sales Head working in IT company looking for home or a Fashion Designer that sells a piece worth 2000 for 15000 plus can't sense your desperation to sell a property here. They are least bothered whether MS dhoni owns a house in their society or whether it's Aditya Birla. All that a buyer wants is a home that's build nicely, will be delivered on time and can offer them great returns.
(Notice Dhoni's IT Professional avatar below )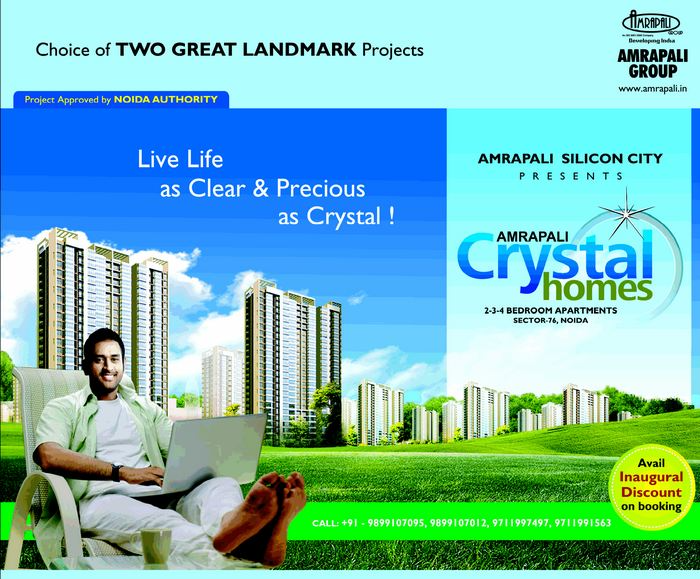 Its not a rocket science to understand that if today's user is spending more time on digital channels then traditional one's that the real estate people should target them there. But if you still see the figures closely digital only accounts for 10-16% of their spends, even the major real estate developers don't have a dedicated team to manage the things in house. This digital ad spends are majorly burned in ad space buying.
If you see the quality of ad copies that are not even good to sell a pen, forget homes. Look at the ads above google already offers limited characters but these guys can waste them all. Notice Apartments is the only abbreviation in 2
nd
Ad copy 😀 what else are they trying to sell.
So, what is the Right Digital Approach?
1. Understand your audience well:
Understand your audience, their problems, needs, key questions, platforms on which they spend time, how can they be made to visit your website and how your website will give them a solution to their immediate questions. Create a need of product rather than imposing it.
Recently, I saw a campaign on digital and that's my personal favorite although its from mutual fund sector but in terms of approach it could be considered.
View campaign janotohmano.
2. Hire a content team:
Future of Marketing is all about content & education and irony is content team is the last priority of any real estate organization. They are happier to pay per word or per article as they think content is only needed to make Google Happy but not their prospects.
3. Create right landing pages:
Create specific landing pages for different campaigns. A person buying a 2 BHK Home is totally different from person buying a Villa or a Penthouse you can't use a single page to target them both.
4. Use effecting lead management software:
Excessive marketing leads to negativity. Don't call your prospects again and again till they stop taking your calls rather you should engage them properly using proper lead management software.
5. Invest into digital marketing strategy:
What is panda? For you it's an animal, ask a digital marketer the first thing he will say will be "It's an algorithm by Google". That's why few things should be left to subject experts. It's my suggestion to you to hire experts for building a strong digital strategy. It will take some money of yours but at least the approach towards execution will be accurate and will have more professionalism about it. You can connect with me on linkedin for strategic help or mail at
vaibhav@digiperform.com