In our previous article on
5 facts entrepreneurs must know for digital success
we talked about the fine line between marketing and digital marketing. In simple words it could be said that digital marketing is when you market your business digitally. That's it! Then why there is so much of excitement about the fantasies or the charisma of digital marketing. Is it worth? Why even the simple street hawkers are trying to go digital. O really! I don't kid all the time! The previous day when I was having water balls at the famous street food corner in our locality I heard them talking about advertising their shop on internet. This is what! I mean this is why people are calling a digital marketing a game changer I think. We have talked about and have been talking about numbers associated with digital marketing such as how many internet users we have and the way the number is growing, how fast the m-commerce is growing and so on. So, repeating the same stats again and again would be wastage of time. Still, let's have a sneak peek to some new figures related to the rapidly burgeoning tree of the digital marketing.
The Digital World at a Glance!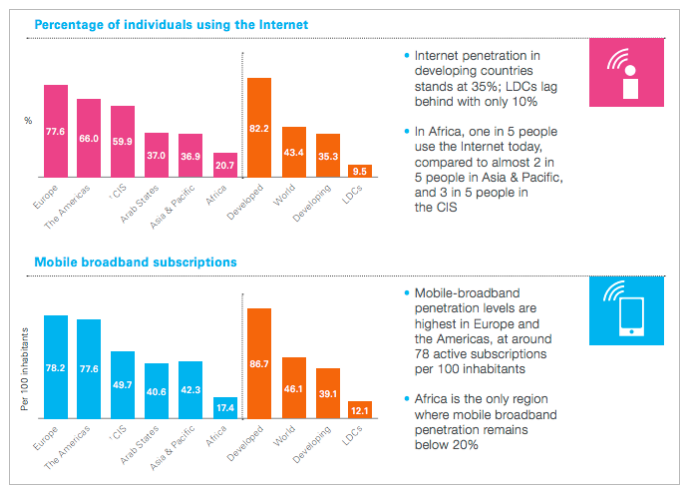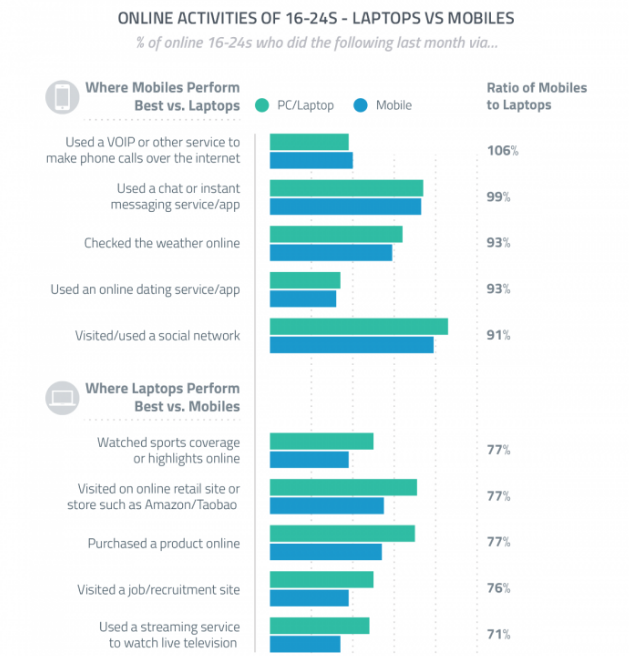 You know when we talk about the stats we don't just include the elites or the people with a high or medium standard of living. It is the number of the masses or say the complete strength of the place in terms of people living there. So, even if we say 2 or 3 in 5 it matters! Isn't it?? I don't think I should repeat what's depicted above as the numbers are self explanatory. Still as you can see how fast the number of internet users & broadband subscription is increasing, over 77% internet users shop online and so on its evident how crucial digital marketing has become. 🙂 So, I need not prove again as to how it impacts the way you market your business. Definitely! At present if you don't exist in the virtual world i.e. the digital world you don't exist at all. But this was all about the attractiveness & esteem of digital marketing, the main advantage of digital marketing is how it is conducted i.e. almost cashless or minimum cash if you do it yourself. Yes! That's a different thing if you are hiring somebody to conduct it for you, then you will have to of course pay the outsourcing charges. Whether its content marketing, search engine optimization, social media optimization & so on you hardly have to pay a single penny to perform it yourself. Of course! If you opt for the paid advertising options you will have to pay but that too very minimal if you conduct it wisely. We all have heard digital marketing is target oriented, personalized, measurable form of marketing and blah, blah, blah where you can have the value for each penny that you spend. In the conventional marketing you don't have analytics to optimize your marketing unlike digital marketing. Let's have a quick look to some of the major advantages of digital marketing:
Not just you can track conversions but the complete cycle till the conversion to optimize your campaigns for more and better conversions as digital marketing lets you measure your campaigns at every step
Digital marketing helps do specific targeting and that you can target the part of audience you want helping you save big bucks in your pocket that you might have wasted in simply broadcasting your marketing message to the masses in general like it use to happen in the conventional marketing
With the internet of things the world has become an online world now and so you have a wider reach with digital marketing as it is quite evident from the stats as well
For sure! Digital marketing is quite economical as discussed above
The best part is its interactive in design so helps you augment customer engagement & trust building helping you have a robust online branding
By giving your prospects various means to contact you and you various means to contact them non-voluntarily such as social media, online videos etc it helps you increase sales organically
Hence!
It wouldn't be wrong to say digital marketing is a messenger of God for small & medium businesses that have limited funds unlike big businesses but have a lot of marketing ventures to run and attract new & repeat businesses like the big businesses.