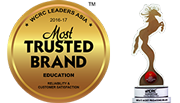 Digital Marketing Institute In Connaught Place, Central Delhi
Connaught Place, also known as Rajiv Chowk, is one of the major financial, commercial, and business hubs of New Delhi, Delhi, India. Connaught Place has become home to a lot of digital marketing firms, aiding in the expansion of the sector. These businesses range from full-service agencies to niche businesses, and they represent the apex of digital marketing.
Digiperform, a reputable company, offers the best digital marketing training. Also, our website lists a range of centers under the heading Digital Marketing Course in Delhi so that you can choose from them if you're seeking for alternatives in Delhi.
321+ Hours Program
50+ Digital Marketing Modules
15+ Specialized Certificates
BOOK A FREE DEMO
100% Job Assistance
Award Winning LMS
Tool based learning
Trained more than 30,000+ Students
Awarded as Asia's Most Trusted Brand in Digital Education
With over 40 sites and more than 45,000 professionally educated digital marketers, Digiperform is the only organization to receive recognition in three Asian nations (India, Thailand, and Singapore) for the caliber of its curriculum and technology. You will pick a qualification that hiring managers in the sector value and regard as essential. An annual certificate program in digital marketing is also available in India after 10+2.
Digiperform has a good reputation in the media and marketing sectors as a result of its designation as an HT Media Partner Company.
DOWNLOAD BROCHURE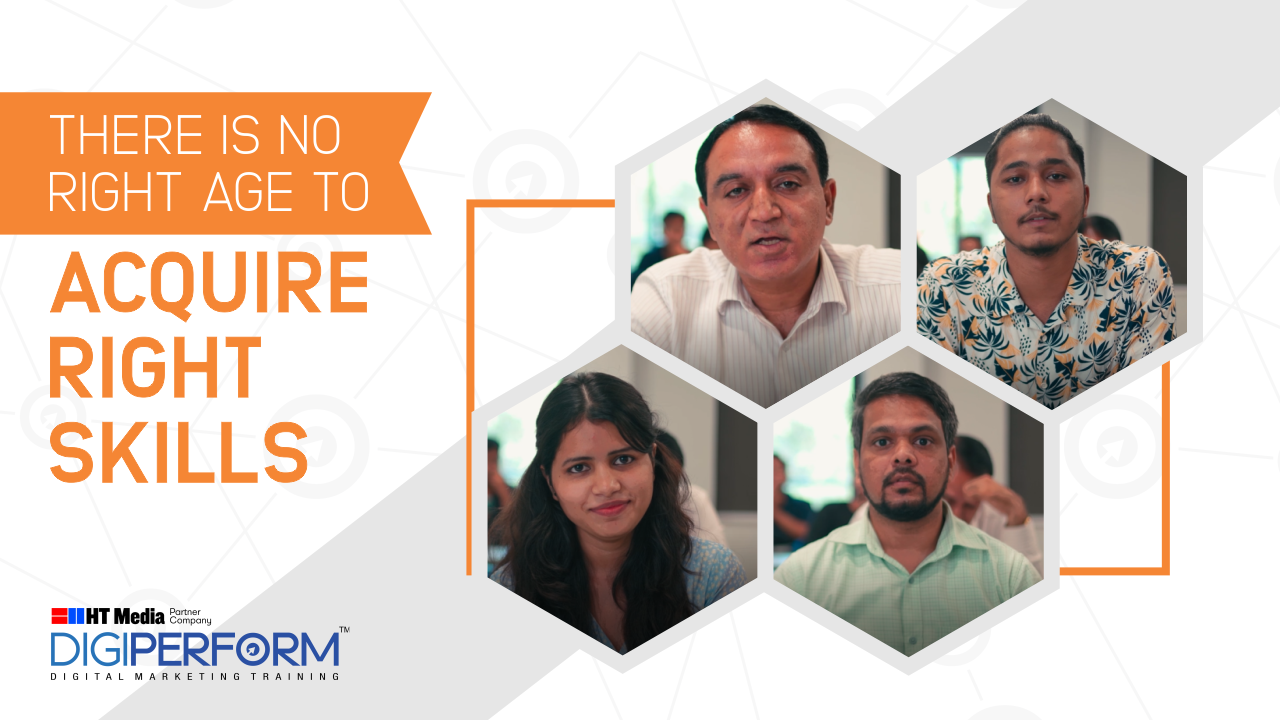 Digiperform Reviews: What our Trainees Say about Us?
Our Courses have Been Receiving an average rating of 9.4/10 from our course participants. Till date, Digiperform has trained more than 45,000+ individuals.
Weekdays Batch
Date- 7.07.2023 Day- Friday Time- 3:30 PM to 5:30 PM
Weekdays Batch
Date- 18.07.2023 Day- Tuesday Time- 5:00 PM to 7:00 PM
Weekends Batch
Date- 22.07.2023 Day- Saturday Time- 10:30 AM to 1:30 PM
Weekdays Batch
Date- 28.07.2023 Day- Friday Time- 10:30 AM to 12:30 PM
Why Digiperform is Leader in Digital Marketing Training?
Digiperform is Asia's Most Trusted Brand in Digital Education
FAQs: Digital Marketing Course
What is the average fee range of digital marketing in Connaught place?
The fees of courses can vary greatly depending on the institute, course length, and the type of course you choose. So Digiperform is a reputable institute that provides complete training in digital marketing for a tuition fee starting from INR 35000 to 1,5 lakh.
To pursue digital marketing, what is the minimum qualification required?
In order to pursue a digital marketing certification program the minimum qualification requires a passing certificate of class 12 to get yourself enrolled in any digital marketing institute.
What is the career scope in digital marketing in Connaught place?
Digital marketing professionals are in high demand in the industry sector of Connaught place moreover, you won't believe how many digital marketing jobs are there. As, one of India's fastest-growing areas, Connaught Place has a high demand for digital marketing services for businesses.
Which digital marketing course is best In Connaught Place?
One of the most renowned digital marketing training institutes is Digiperform, which has been named the "Most Trusted Brand in Digital Education" by leading marketing research firms and publications. They have taught more than 45,000+ Trainees including Job seekers, Professionals, Housewives, and Freshers.
Is digital marketing training available online?
Yes, there are numerous digital marketing training institutes available in Connaught place, where they offer online courses for those individuals who want to avail of training online. For example, Digiperform is one of the best institutes that provide both Online as well as offline courses for those who don't have time to attend offline classes. As we always make sure to give the best to every trainee.
In digital marketing, what skillset is in demand?
Data Analytics is a highly in-demand skill, as they can make out the value from customer data and use those data for future strategies to implement, as a result helping achieve the goal of extracting valuable data.
Is a career in digital marketing well-paid?
Digital marketing is one of the fastest-growing and highest-paying industries in India. You can move quickly into managerial roles in high-growth companies. The average salary for a digital marketer at the executive level is between INR 2,50,000 and 5,00,000. As we grow with our experience, the salary also increases.
What makes working as a digital marketer so exciting?
A career in digital marketing is demanding, and thrilling. Indeed, making it a fulfilling profession with a variety of possibilities for success and an easily well-paid job to sustain your life.
Can a fresher, who completed a foundational course land a job?
Yes, they can land a job in various companies, agencies, firms, and many others according to the required field of the employer. Yet, you can't directly land on higher position job roles. So you can look for an institute to upgrade your skills from foundational to advanced level from an institute like Digiperform.
Is digital marketing a secure profession?
The digital marketing profession is very secure as you only need digital marketing skills, a good internet connection, and a smart digital device to operate it from anywhere. But if you want to work in any organization or company, you can easily earn a good salary between INR 2,50,000 and INR 5,00,000 per annum.
Digiperform – Advanced Digital Marketing Course in Connaught Place, Delhi
Suite 29, H Block, Indra Palace, Middle Cir, Block H, Connaught Place, New Delhi, Delhi 110001