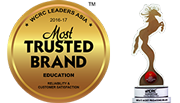 Digital Marketing Course In Ghaziabad, UP
Asia's Leading Brand in Digital Marketing Education, Offering Advanced Certifications in Ghaziabad, UP For Freshers, Working Professional, & Business Owners.
321+ Hours Program
50+ Digital Marketing Modules
15+ Specialized Certificates
BOOK A FREE DEMO
100% Job Assistance
Award Winning LMS
Tool based learning
Trained more than 30,000+ Students
Awarded as Asia's Most Trusted Brand in Digital Education
About:

Digital

Marketing Institute

In

Ghaziabad,

UP
Anyone can join our Live-Classroom Training in Ghaziabad, UP to enhance their digital marketing skills by getting one of the most valuable certifications in the industry for a better career and job opportunities.
Our Institute Offers State-of-the-art Digital Marketing Classrooms with modern furniture, Learning aids and combined capacity to train 70 Students at a time. Leading Trainers of the region will be delivering live lectures to you, Followed by Hands-on Practicals and home assignment.
DOWNLOAD BROCHURE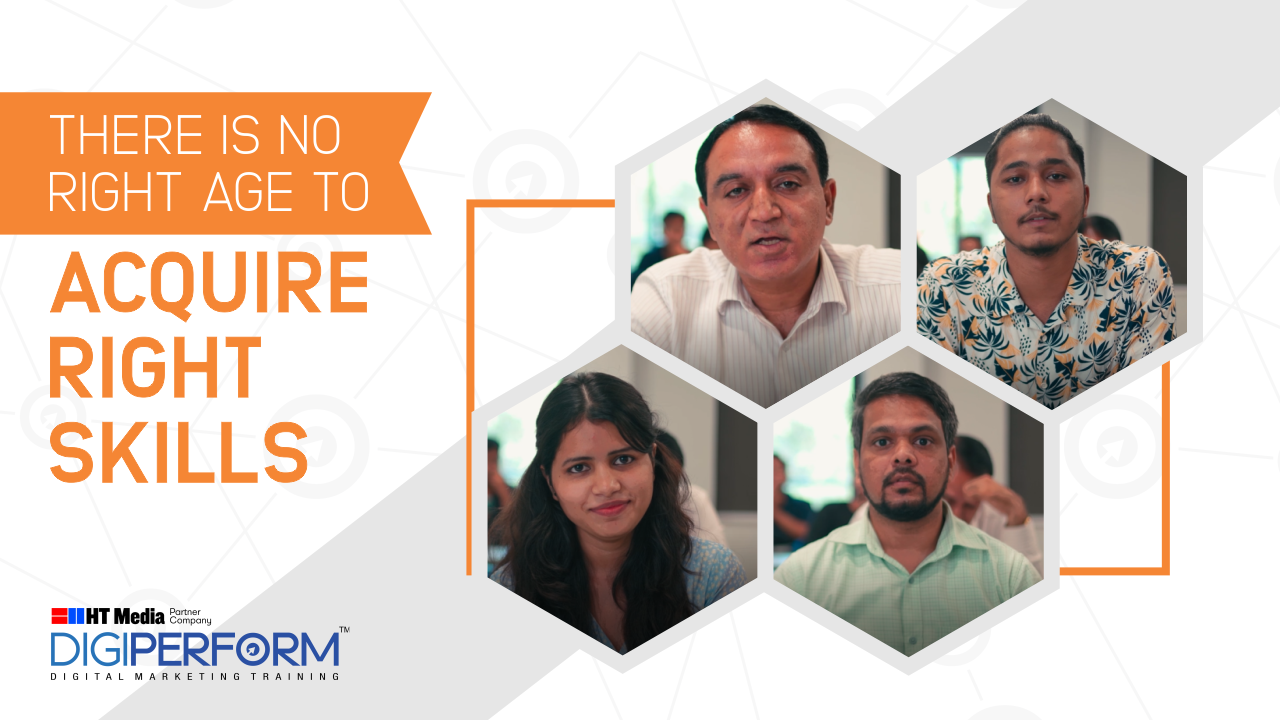 The

Advanced

Digital

Marketing

Training

Program

in

Ghaziabad,

UP
Who

can

join

Digital

Marketing

Course?
The training program specially designed to help you acquire the skills required for building an amazing career in the Digital Marketing Domain. Evolution needs freedom… Right? Through this center, we offer the best Digital Marketing Course in Ghaziabad, UP that will provide you with a lot of opportunities to learn, to craft & explore your own strategies.
Jobseeker looking for a bright career option.
Graduates who are looking for their first job.
Professionals who want to enhance their skills.
Professionals looking for a Career Change.
Small Business Owners who don't want to stay small.
Entrepreneurs who desire to be more entrepreneurial.
Gain a Professional Certification in Digital Marketing.
YES! BOOK MY FREE DEMO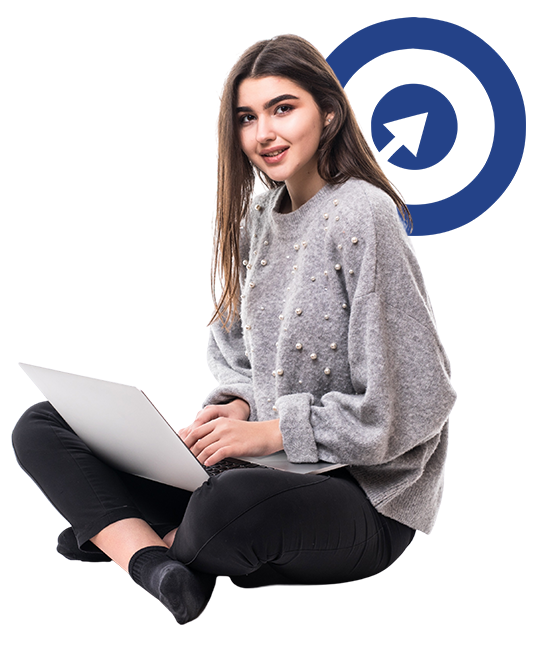 Trusted by over 100+ of the World's Leading Companies
13,300+

Students

Got

their

1st

Job;

With

Digiperform

Certifications

&

Over

9000+

Trainees

Got

Better

Salary

Hike.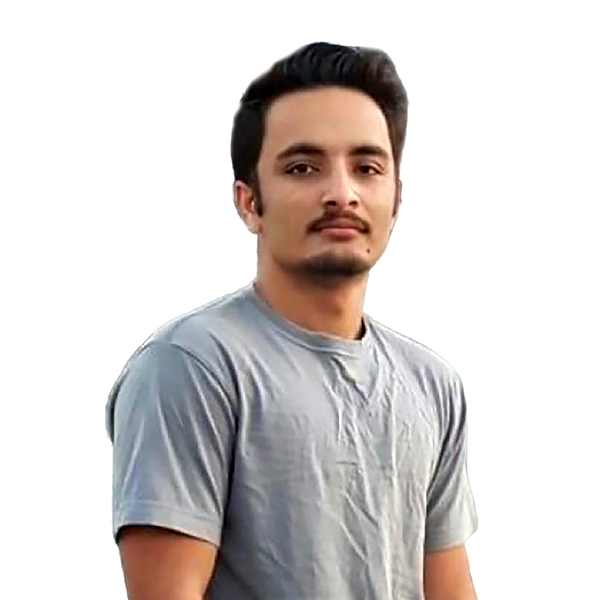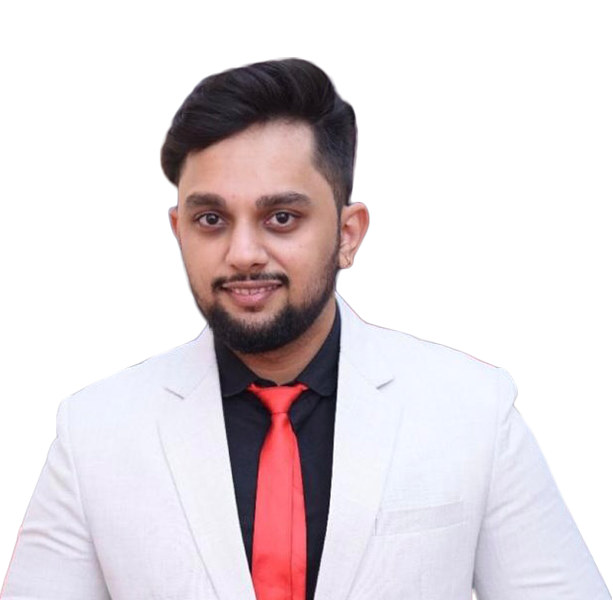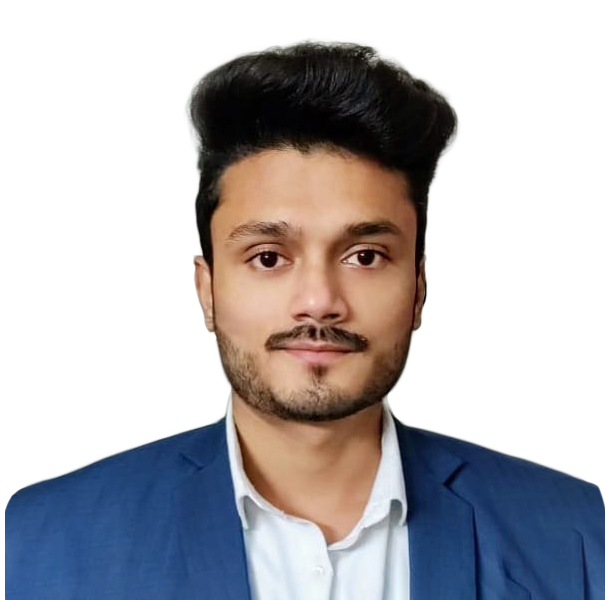 Digiperform Reviews: What our Trainees Say about Us?
Our Courses have Been Receiving an average rating of 9.4/10 from our course participants. Till date, Digiperform has trained more than 45,000+ individuals.
Curriculum:

Digital

Marketing

Course

in

Ghaziabad,

UP
The training program is suitable for everyone, whether a Job Seeker, Entrepreneur, Working Professional or Business Owner.
Module 1: Marketing Foundation
Traditional vs. Digital Marketing
Module 2: Digital Marketing Ecosystem
Digital Marketing Channels, Career & Consumer Journey
Module 3: Digital Visibility Strategy
Module 4: Online Lead Strategy
Need of Online Advertising & Types
Live-Tools Walkthrough: Google Forms, Survey Monkey, Google Drive, Google Advanced Search
Learn how to make a business & its products more visible to online prospects
Module 6: Graphic Designing For Business
Graphic Design Fundamentals
Designing- Marketing Kits
Designing Online Documents
Module 7: Video Marketing For Business
Importance of Video Marketing
Building Explainer Video Scripts
Live Exercise: Creating Explainer Videos
Customizing Youtube Channel
Youtube Profile & Post Best Practices
Live Exercise: Youtube Customization & Upload
Module 8: Building Your Business Website
Building Home Page & Blog
Customization Practice & Doubt Session
Module 9: Social Media Optimization For Business
Social Media Introduction
Exploring Different Social Media Networks
Optimizing Your Facebook Pages For Business
Optimizing Businesses Presence on Twitter
Linkedin Profile Optimization
Module 10: Search Engine Optimization
Keyword Selection & Mapping
On-Page SEO & HTML Tag Optimization
Off-Page SEO & Link Building
Module 11: Web Analytics & Traffic Reporting
Setting Up Google Analytics
Overview of Key GA Reports from Existing Data
Live Exercise: Analytics Report Audit
Live-Tools Walkthrough:
Canva, Youtube, Raw Shorts, Biteable, WordPress, SEO Power Suite, SEMRush, Facebook, Google Trends, LinkedIn Ads, Instagram
Module 12: Landing Page Optimization
Strategizing Landing Page-Live
Module 13: Online Advertising & Google Ads
Introduction to Paid Marketing
Programmatic & Direct Ads
Introduction to Search Ads
Google Ads Search (PPC) Advertising
Search Campaign Best Practices
Module 14: Display Advertising
Introduction to Display Advertising
Live Display Campaign Creation Overview
Module 15: Video Advertising
Introduction to Video Advertising
Video Ad Campaign-Live Walkthrough
Module 16: Facebook Advertising
Introduction to FB Ads- Lead Generation, Engagement, Website Visits Etc.
FB Ad Campaign Creation-Live Walkthrough
Live-Tools Walkthrough:
Google Ads, Facebook Ads
Module 17: Email Marketing
Importance of email marketing
How to write effective mails
Email reporting & analysis
Module 18: Remarketing & Rebranding
Cookie vs Data-Based Remarketing
Setting Up Remarketing Pixel
Display Remarketing Campaign-Live Walkthrough
Search Remarketing Campaign-Live Walkthrough
Module 19: Inbound Marketing
What is Inbound Marketing
How to Generate Content Ideas
Building Content Calendars
Module 20: Web Content Writing
Content Writing Essentials & Tools
Content Writing For Business Websites
Content Writing For Ecommerce Websites
Copywriting vs. Content Writing
Live-Tools Walkthrough:
Mailchimp, Leadsquared, Google Remarketing, Facebook Remarketing
Module 21: E-commerce & Marketplace Marketing
E-commerce on Social Media Platforms
Setting Up Your E-commerce Store
E-commerce Store Marketing
Module 22: Personal Branding & Influencer Marketing
What is Personal Branding & Influencer Marketing
Key Personal Branding Platforms
Personal Branding 60 Days Roadmap
Making Money with Digital Products
Module 23: Affiliate Marketing & Google Adsense
Introduction to Online Money Making
Introduction to Affiliate Networks & Payment Models
Signing up for Affiliate Programs
Earning With Google Adsense
Module 24: Earning As A Digital Marketing Freelancer
Building Freelancing Profile
Live Walkthrough: How to Grab Projects
How to Price your Services
Get yourself prepared to apply for digital marketing jobs
Module 25: Interview Process & Preparation
Placement Process Introduction
Understanding your Career Path
Ensuring your Skill Proficiency
How a Great CV Looks Like
Live Exercise: Creating Customized Cover Letters
Mock Interviews
Why Digiperform is Leader in Digital Marketing Training?
Digiperform is Asia's Most Trusted Brand in Digital Education
100%

Placement

Assistance

by

Digiperform
Our Placement cell is divided into Head Office and Zonal Teams to ensure we are able to find and offer region wise job and internship opportunities for candidates.
We have a team of enthusiastic members, responsible for interfacing with the organization and assisting thousands of students in securing the best placements.

IN-COURSE INTERNSHIP
Paid internships to learn from professionals and gain meaningful, hands-on experience.

MOCK INTERVIEW
Mock interview sessions from experts to help you prepared for the final interview.

CAMPUS DRIVE
Campus Drive Placements by partnering with the 1200+ hiring partners across the nation.

LMS JOBS
In-house feature to apply for jobs and start a career with your first Digital Marketing job.

RESUME BUILDING
Complete guidance to build your professional resume to catch the attention of recruiters.

LIVE PRACTICAL SESSIONS
Digiperform provides live training sessions and helps students to understand the concepts.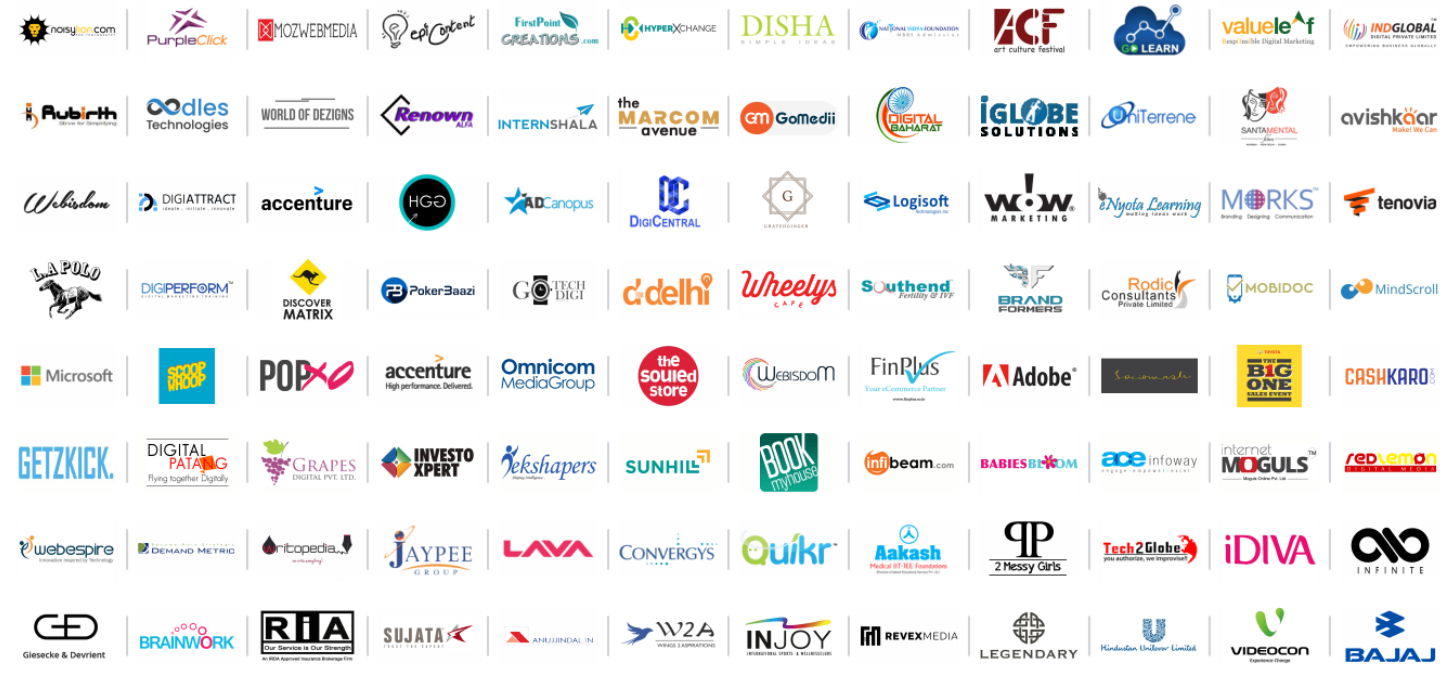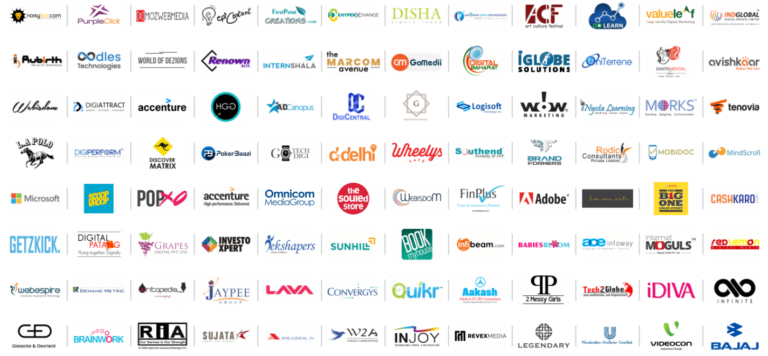 FAQs: Digital Marketing Course
How many months of course is digital marketing in Ghaziabad?
In three months, you can learn digital marketing with Digiperform. There are various types of courses that we provide,
Planner – (6-8) Weeks
Practitioner- (10 – 12) weeks
Professional- (18-20) Weeks
Digihero-( 11) Months
We even provide students with a one-year curriculum and a range of certificates that will significantly improve your resume. You'll be granted a better position as a result.
Is digital marketing still in demand?
The industry has changed significantly as a result of technological advancements. Business owners are using online platforms for firm expansion. Because of this, there is a huge demand for digital marketing. You can start working in digital marketing and securing a bright future by enrolling in Digiperform.
Is digital marketing a high paying job in Ghaziabad?
Digital marketing is one of the fastest-growing and highest-paying industries in India, including, Ghaziabad. You can rapidly move up the corporate ladder in high-growth companies by beginning in positions like social media marketing or email marketing.
According to Naukri.com, there are 1198 digital marketing positions available in Ghaziabad.
Can I do digital marketing from home?
Yes, Digiperform offers both online and offline digital marketing classes, giving those who are unable to attend offline courses due to an active lifestyle the opportunity to learn digital marketing at home. Register with our training institute as soon as possible to begin your journey into the world of digital marketing.
Do any digital marketing institute provide placement?
Yes, Digiperform offers its students placement help and Job Guarantee* (with specific programs following screening tests). Our step-by-step placement procedure walks students through the creation of their portfolios, scheduling and preparing for interviews, developing their communication and interpersonal skills, and practicing interviews.
What is the fee of digital marketing course of Digiperform?
The price of the digital marketing course may vary depending on the training program you choose. For a course duration of two months and a year, the cost is between 45,000 and 1.5 lakhs
Can a housewife do digital marketing?
Yes. Anyone can learn the concepts and skills required for digital or online marketing from Digiperform because they offer the finest digital marketing training both online and offline. One can choose from a variety of career profiles to work as a digital marketer.
Does digital marketing have future?
Yes. Digital marketing positions continue to expand as more businesses use online advertising to reach a larger population. There are so many aspects to digital marketing and high demand for them due to the expanding business sector, now is a great time to start a job in this area.
Why choose digital marketing course in 2023?
This is so that businesses can more effectively reach and interact with their target audience, which eventually promotes growth and financial success. The need for digital marketing specialists will rise along with the significance of having an online presence for businesses. Take advantage of the opportunity right away by signing up for Digiperform.
Can I work from home after digital marketing?
Yes, after completing a digital marketing course, you can indeed work from home as a freelancer. Numerous tasks are available, and you can operate from home. Anyone can be a successful independent contractor and make a decent living. To become more proficient, sign up for Digiperform right away.
GC31, 3rd Floor, Aditya Gold Crest, Indirapuram, Ghaziabad, NCR 201014