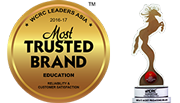 Digital Marketing Course In Ranchi
Ranchi, a vibrant city in the state of Uttar Pradesh, India, holds a rich cultural heritage and dynamic economic prospects. Known for its traditional handwoven textiles and religious significance, Ranchi offers a perfect blend of tradition and modernity. The city's growing digital landscape presents exciting opportunities for businesses and aspiring digital marketers to thrive in this bustling urban center.
321+ Hours Program
50+ Digital Marketing Modules
15+ Specialized Certificates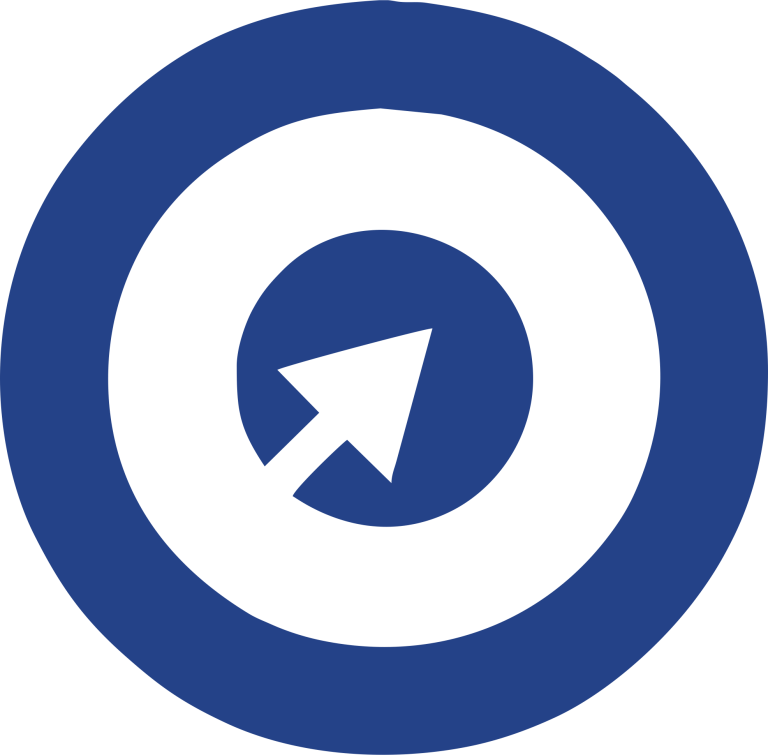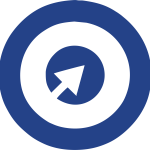 Awarded as Asia's Most Trusted Brand in Digital Education
Overview:

Digital

Marketing

Certification

Course

in

Ranchi
If you are a Ranchi resident seeking a well-reputed Digital Marketing course, look no further than Digiperform. As a renowned digital marketing training institute in Ranchi, we offer a diverse selection of courses that cater to both individuals and organizations, helping them enhance their online marketing skills and visibility. Our comprehensive curriculum covers various essential topics, including Search Engine Optimization (SEO), Pay-per-click (PPC) advertising, Social Media Marketing, Email Marketing, Web Analytics, Content Marketing, and more. Join us today to embark on a successful journey in the world of digital marketing.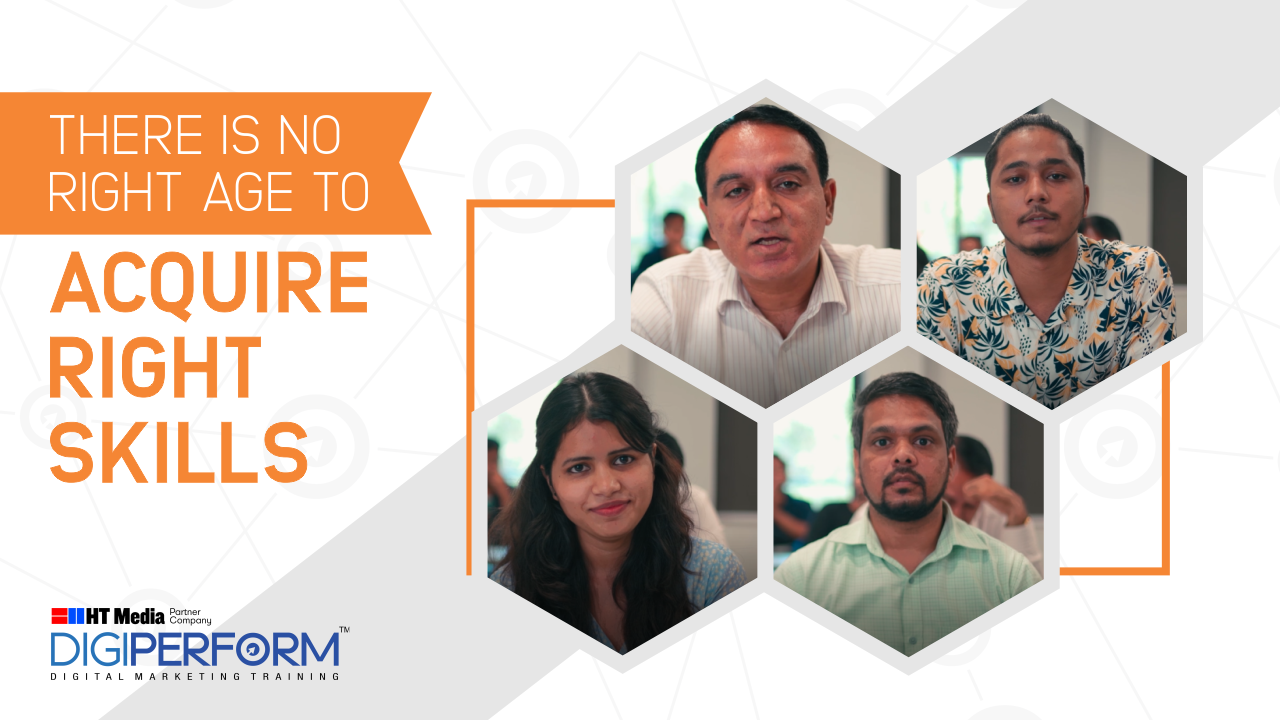 Digital Marketing Course Eligibility:
To enroll in the Best Digital Marketing Training Institute in Ranchi, Digiperform, individuals must meet the eligibility criteria, which include being 10+2 and having a basic understanding of computers and the Internet. Our comprehensive program is designed to equip students with the necessary skills and knowledge to excel in the dynamic field of digital marketing.
Furthermore, no prior experience in the field of digital marketing is required to join our training program. We start with the basics and gradually progress to more advanced concepts, ensuring that even beginners can grasp the subject matter effectively. Our experienced instructors provide a supportive and inclusive learning environment, guiding every student through the course with personalized attention and assistance.
By the end of our comprehensive training, you will have the confidence and expertise to navigate the ever-changing digital landscape and stay ahead in the competitive world of digital marketing. At Digiperform, we are committed to empowering individuals from all walks of life with the skills and knowledge they need to thrive in this dynamic industry
DOWNLOAD BROCHURE
Digital

Marketing

Training

Options
Digiperform is a popular digital marketing training Institute in Ranchi They offer various courses designed to equip individuals with the necessary skills and knowledge to excel in the field of digital marketing. Digiperform offers both Online digital marketing course as well as Offline digital marketing course in Ranchi.
For those who prefer a traditional learning environment and face-to-face interactions with instructors, we offer classroom-based Digital Marketing training at our Ranchi institute. Our classroom training option provides a more structured approach to learning and allows for immediate clarification of doubts. The highlights of our classroom training include:
Instructor-Led Sessions: Our Classroom Training is led by highly knowledgeable instructors with extensive industry experience. These instructors bring real-world insights and practical expertise to the classroom, ensuring a comprehensive understanding of the course material. Their expertise allows them to provide in-depth explanations, answer questions, and share valuable industry insights, enriching the learning experience for every student.
Hands-On Experience: Classroom training offers a unique advantage of hands-on learning. Through practical activities and projects, students get the opportunity to apply digital marketing concepts in real-world scenarios. This hands-on experience allows learners to gain confidence in executing marketing strategies, analyzing data, and implementing best practices, making them job-ready and competent digital marketers.
Face-to-Face Interaction: In a classroom setting, students have the invaluable opportunity to engage in face-to-face interactions with both instructors and fellow learners. Collaborative discussions, group activities, and teamwork foster a sense of community and camaraderie, creating a supportive learning environment. These interactions enable students to learn from each other, share ideas, and gain different perspectives on digital marketing concepts.
Structured Curriculum: The course content in our Classroom Training is thoughtfully organized in a systematic manner, covering all essential aspects of digital marketing. From foundational concepts to advanced strategies, the curriculum is designed to provide a comprehensive understanding of the subject. The structured approach ensures that no vital aspect is missed, and students receive a well-rounded education in digital marketing.
Immediate Feedback: One of the significant advantages of classroom training is the immediate feedback provided by instructors. As students work on hands-on activities and projects, instructors can offer instant feedback and personalized guidance. This feedback loop allows students to address their doubts promptly, refine their skills, and learn from their mistakes, enhancing the overall learning process.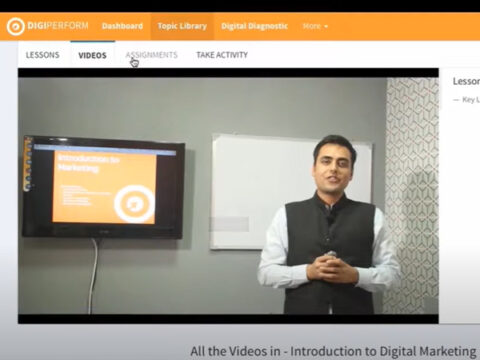 Digiperform's online digital marketing training option is designed to accommodate learners who prefer to study from the comfort of their homes or have limited access to physical classrooms. With online instruction, you can learn digital marketing courses in or from anywhere with an internet connection. The key features of our online training include:
Convenience: Our online training option offers the convenience of learning from the comfort of your home or any location with an internet connection. This flexibility allows you to create a study schedule that fits seamlessly into your daily routine, making it easier to manage your time efficiently. Whether you are a working professional, a student, or have other commitments, our online instruction ensures that you can pursue your digital marketing education without any hindrance.
Self-Paced Learning: At Digiperform, we understand that every learner has their own pace of understanding and learning. With our online courses, you have the freedom to learn at your own speed, ensuring that you grasp the concepts thoroughly before moving on to the next module. You can revisit the course material as many times as needed, reinforcing your understanding and clarifying doubts at your convenience.
Interactive Learning: Our online courses go beyond mere pre-recorded videos. We believe in creating an engaging and interactive learning experience for our students. The courses incorporate various interactive elements, such as quizzes, assessments, and live webinars. These elements enable real-time interaction with our experienced instructors and fellow learners, fostering a collaborative and supportive learning environment.
24/7 Access: With Digiperform's online digital marketing training program, you have 24/7 access to the course material and resources. This means you can study and access the learning material at any time, regardless of your time zone or schedule. This level of accessibility allows you to adapt your learning to your own pace and convenience, enabling you to make the most of your digital marketing course.
Dedicated Support: At Digiperform, we are committed to providing excellent support to our online learners. Our dedicated support team is always available to assist you with any technical issues or course-related queries that you may encounter during your learning journey. Whether you need help navigating the learning platform or seeking clarification on course content, our support team is just a message or call away.
Who

can

join

Digital

Marketing

Course?
The Digital Marketing course in Ranchiis accessible to those who have completed their 10+2 and have a basic familiarity with computers and the Internet. Regardless of who you are, you'll learn the skills you need to excel in the field of digital marketing:
Students: 
Digital marketing can be studied by students pursuing or completing undergraduate or postgraduate studies.
Working Professionals:
Professionals from various industries who wish to upskill or transition into the field of digital marketing can enroll in the course.
Entrepreneurs:
Individuals running their own businesses and looking to enhance their digital marketing knowledge to grow their ventures.
Marketing Professionals:
Those already working in marketing roles who want to specialize in digital marketing techniques.
Freelancers

: 
Individuals seeking to improve their digital marketing skills to offer services as freelancers
YES! BOOK MY FREE DEMO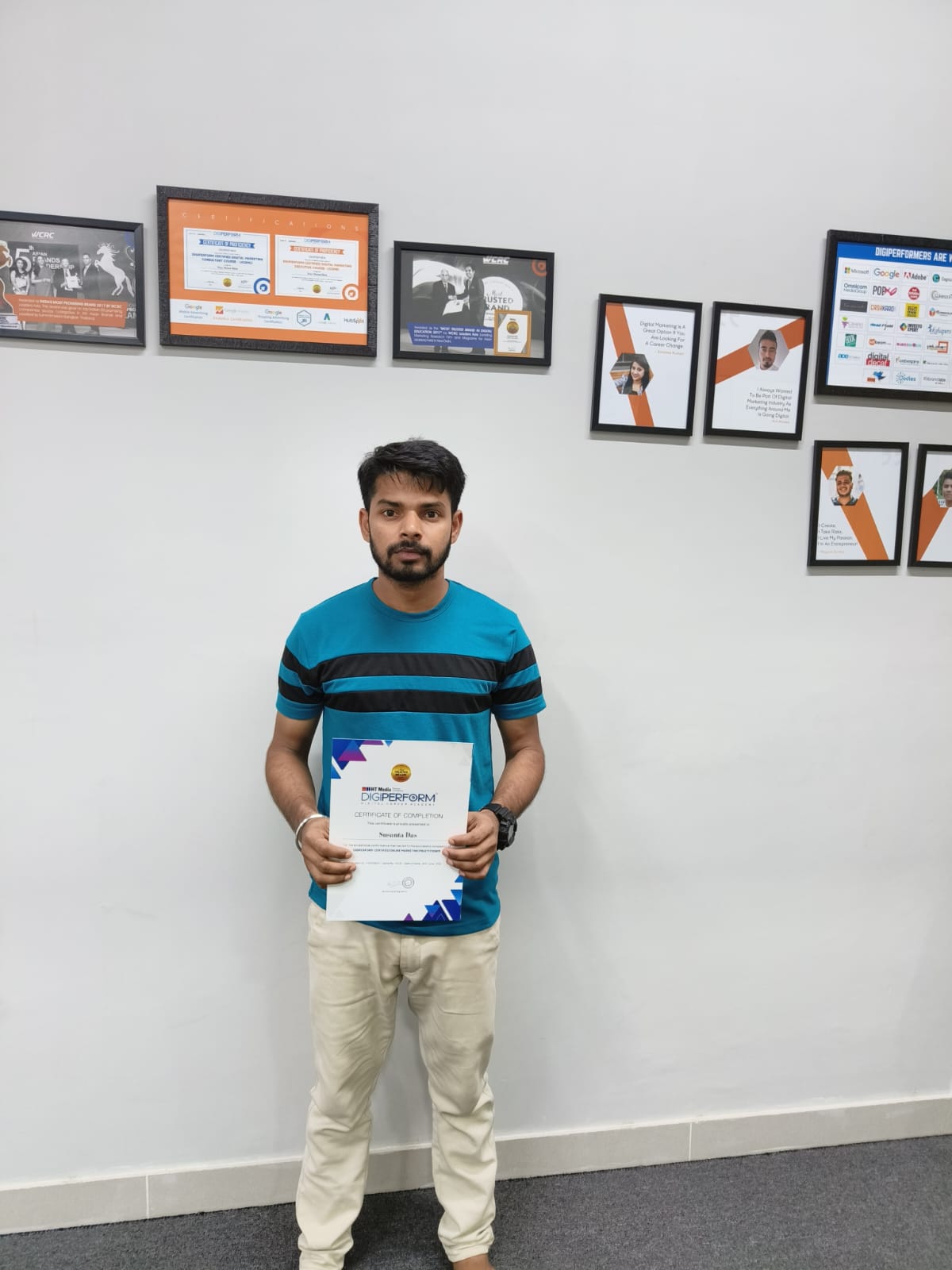 Trusted by over 100+ of the World's Leading Companies
13,300+

Students

Got

their

1st

Job;

With

Digiperform

Certifications

&

Over

9000+

Trainees

Got

Better

Salary

Hike.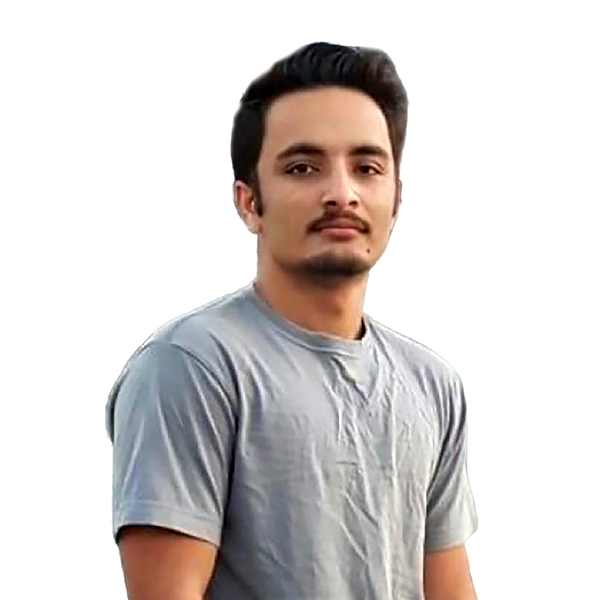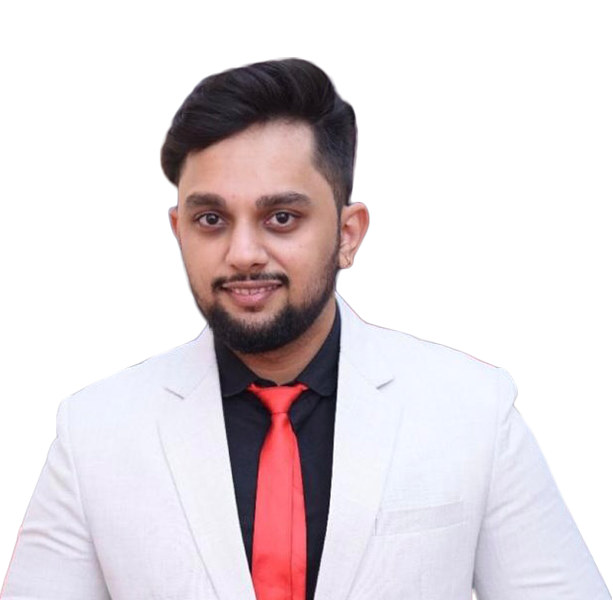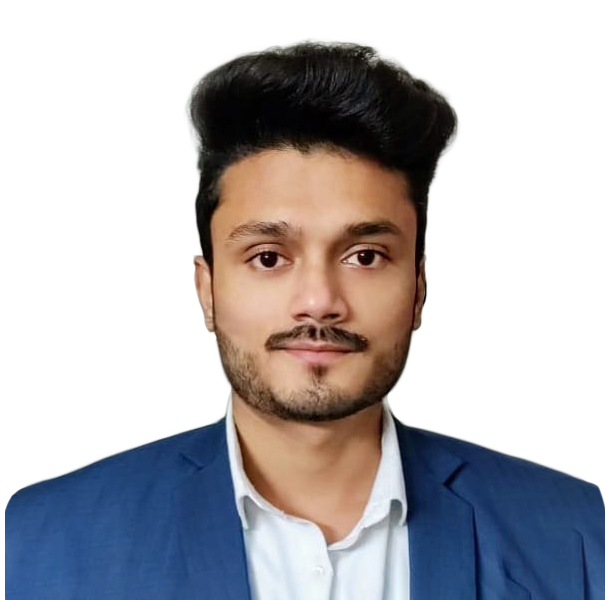 Ratings

and

Reviews

of

Digiperform:

What

our

Trainees

Say

about

Us?
Our Courses have Been Receiving an average rating of 9.4/10 from our course participants. Till date, Digiperform has trained more than 45,000+ individuals.
Course

Highlights:

Digital

Marketing

Course

in

Ranchi
The training program is suitable for everyone, whether a Job Seeker, Entrepreneur, Working Professional or Business Owner.
Module 1: Marketing Foundation
Traditional vs. Digital Marketing
Module 2: Digital Marketing Ecosystem
Digital Marketing Channels, Career & Consumer Journey
Module 3: Digital Visibility Strategy
Module 4: Online Lead Strategy
Need of Online Advertising & Types
Live-Tools Walkthrough: Google Forms, Survey Monkey, Google Drive, Google Advanced Search
Learn how to make a business & its products more visible to online prospects
Module 6: Graphic Designing For Business
Graphic Design Fundamentals
Designing- Marketing Kits
Designing Online Documents
Module 7: Video Marketing For Business
Importance of Video Marketing
Building Explainer Video Scripts
Live Exercise: Creating Explainer Videos
Customizing Youtube Channel
Youtube Profile & Post Best Practices
Live Exercise: Youtube Customization & Upload
Module 8: Building Your Business Website
Building Home Page & Blog
Customization Practice & Doubt Session
Module 9: Social Media Optimization For Business
Social Media Introduction
Exploring Different Social Media Networks
Optimizing Your Facebook Pages For Business
Optimizing Businesses Presence on Twitter
Linkedin Profile Optimization
Module 10: Search Engine Optimization
Keyword Selection & Mapping
On-Page SEO & HTML Tag Optimization
Off-Page SEO & Link Building
Module 11: Web Analytics & Traffic Reporting
Setting Up Google Analytics
Overview of Key GA Reports from Existing Data
Live Exercise: Analytics Report Audit
Live-Tools Walkthrough:
Canva, Youtube, Raw Shorts, Biteable, WordPress, SEO Power Suite, SEMRush, Facebook, Google Trends, LinkedIn Ads, Instagram
Module 12: Landing Page Optimization
Strategizing Landing Page-Live
Module 13: Online Advertising & Google Ads
Introduction to Paid Marketing
Programmatic & Direct Ads
Introduction to Search Ads
Google Ads Search (PPC) Advertising
Search Campaign Best Practices
Module 14: Display Advertising
Introduction to Display Advertising
Live Display Campaign Creation Overview
Module 15: Video Advertising
Introduction to Video Advertising
Video Ad Campaign-Live Walkthrough
Module 16: Facebook Advertising
Introduction to FB Ads- Lead Generation, Engagement, Website Visits Etc.
FB Ad Campaign Creation-Live Walkthrough
Live-Tools Walkthrough:
Google Ads, Facebook Ads
Module 17: Email Marketing
Importance of email marketing
How to write effective mails
Email reporting & analysis
Module 18: Remarketing & Rebranding
Cookie vs Data-Based Remarketing
Setting Up Remarketing Pixel
Display Remarketing Campaign-Live Walkthrough
Search Remarketing Campaign-Live Walkthrough
Module 19: Inbound Marketing
What is Inbound Marketing
How to Generate Content Ideas
Building Content Calendars
Module 20: Web Content Writing
Content Writing Essentials & Tools
Content Writing For Business Websites
Content Writing For Ecommerce Websites
Copywriting vs. Content Writing
Live-Tools Walkthrough:
Mailchimp, Leadsquared, Google Remarketing, Facebook Remarketing
Module 21: E-commerce & Marketplace Marketing
E-commerce on Social Media Platforms
Setting Up Your E-commerce Store
E-commerce Store Marketing
Module 22: Personal Branding & Influencer Marketing
What is Personal Branding & Influencer Marketing
Key Personal Branding Platforms
Personal Branding 60 Days Roadmap
Making Money with Digital Products
Module 23: Affiliate Marketing & Google Adsense
Introduction to Online Money Making
Introduction to Affiliate Networks & Payment Models
Signing up for Affiliate Programs
Earning With Google Adsense
Module 24: Earning As A Digital Marketing Freelancer
Building Freelancing Profile
Live Walkthrough: How to Grab Projects
How to Price your Services
Get yourself prepared to apply for digital marketing jobs
Module 25: Interview Process & Preparation
Placement Process Introduction
Understanding your Career Path
Ensuring your Skill Proficiency
How a Great CV Looks Like
Live Exercise: Creating Customized Cover Letters
Mock Interviews
Why Digiperform is Leader in Digital Marketing Training?
Digiperform is Asia's Most Trusted Brand in Digital Education
Why

Digiperform

in

Ranchi

is

Best

for

Digital

Marketing

Course?

Established Reputation
Digiperform is a leading digital marketing training institute in Ranchi and across India, with a proven reputation for delivering top-notch courses that empower individuals and businesses in the ever-evolving digital landscape.

Comprehensive Curriculum
Digiperform's comprehensive curriculum covers SEO, social media marketing, email marketing, content marketing, PPC advertising, and more, ensuring students gain expertise in all essential areas of digital marketing.

Practical Learning Approach
The institute often emphasizes practical learning with hands-on projects and real-world simulations. This approach allows students to apply their theoretical knowledge to practical scenarios, enhancing their understanding and skills.

Experienced Trainers
Digiperform may have a team of experienced trainers who have expertise in the digital marketing industry. Learning from professionals with practical experience can provide valuable insights and industry best practices.

Placement Assistance
Digiperform centers provide valuable placement assistance, helping students connect with potential employers. This support proves beneficial for those seeking job opportunities after completing the course, ensuring a successful career transition.

Flexibility
Digiperform offers different course levels, allowing students to choose programs that match their current skill level and requirements. This flexibility ensures that both beginners and experienced marketers can find suitable courses.
Companies

Where

Our

Students

Are

Placed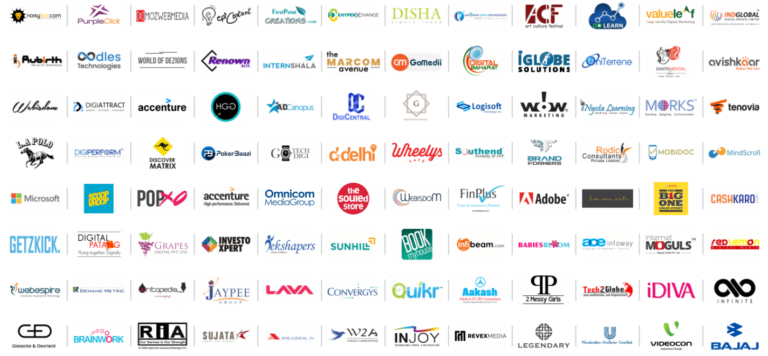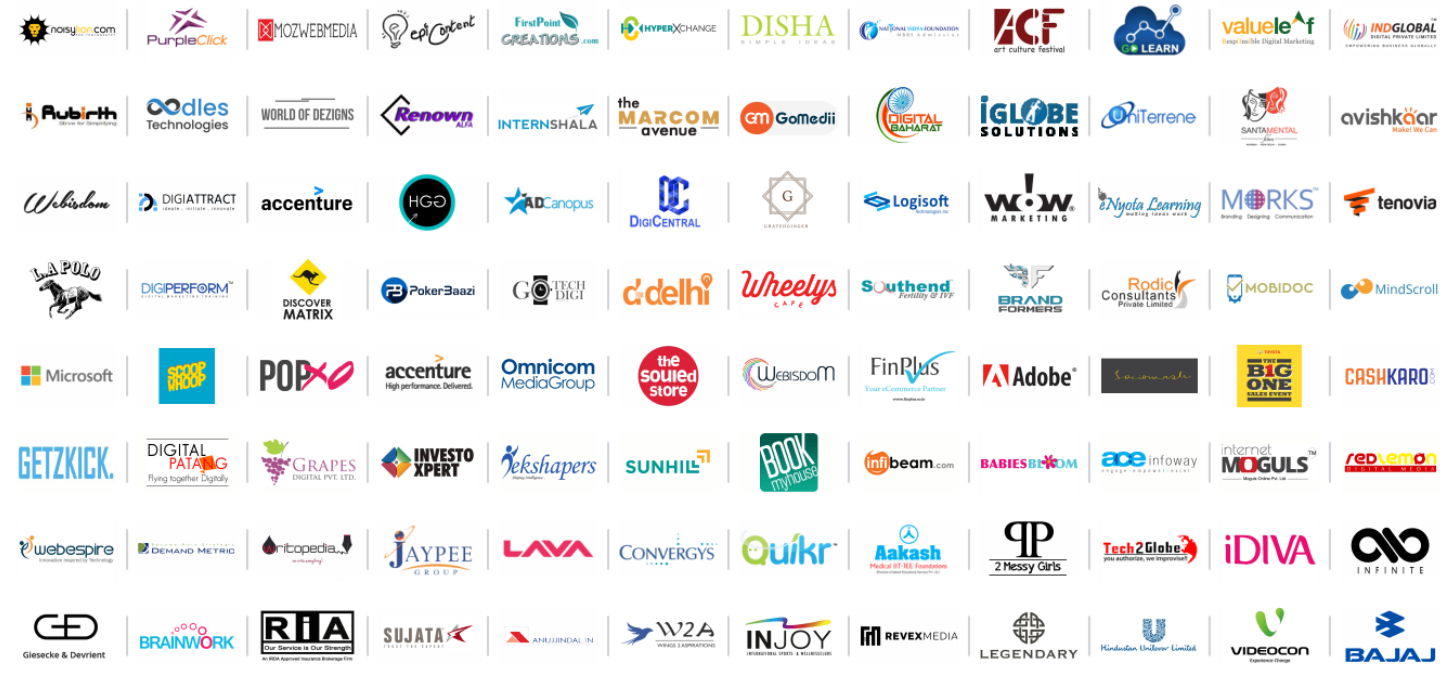 Digital

Marketing

Certification

in

Ranchi

from

Digiperform
Digiperform is a well-known digital marketing training institute in Ranchi that offers various courses and certifications in Digital marketing. Digiperform typically provides course completion certificates to students who successfully finish their digital marketing training programs. These certificates can add value to your resume and demonstrate your skills and knowledge in the field of digital marketing.
The Digiperform's Digital Marketing Foundation Course (dDMFC) was created with a laser-focused focus to teach the 8 core specialization skills in digital marketing: Essentials of Digital Marketing, Basics of SEO & SMM, Video Production, Email Marketing, and so on.
Digiperform's Digital Marketing Specialist Program of Digiperform (dCDMS) is designed to provide 15 core Digital Marketing specialization skills that will enable you to land jobs in the industry as Social Media, SEO, Website Manager, and Marketer.
With an emphasis on working as a freelancer and generating additional online income as a blogger or affiliate marketer, Digiperform's Digital Marketing Master Programme is India's Leading Digital Marketing All-In-One Digital Skills Programme. It covers 25 Core Specialisation Skills, including Social, SEO, SEM, Content, Website, Web Graphics, and Marketing Automation. Additionally, this program examines the top AI technologies you may utilize to boost your productivity.
In addition to covering all the material from our Digital Marketing Master Programme, Digiperform's Certified Online Marketing Professional Programme gives you mentorship from the top experts in the field on a variety of topics through master classes, practical assignments, a required industrial internship, and two bonus modules on D-2-C marketing and YouTube monetization.
What

roles

do

you

get

after

our

Digital

Marketing

Course?
You will be qualified for a number of positions in the field of digital marketing after completing Digital Marketing Training in Ranchi from Digiperform. Many of the employment roles are:

Digital Marketing Specialist/Executive: 
As a digital marketing specialist or executive, you will be responsible for implementing and managing digital marketing campaigns across various channels such as SEO, social media, email marketing, and PPC.
Social Media Marketing Specialist/Manager: 
In this role, you will focus on managing and strategizing social media marketing efforts to increase brand awareness, engagement, and customer interaction on social platforms.
Search Engine Optimization (SEO) Specialist/Analyst: 
As a Search Engine Optimization Specialist or analyst, your primary task will be to optimize websites and content to improve search engine rankings and organic visibility.
Content Marketing Specialist/Manager: 
Content marketing specialists are involved in creating and managing content strategies to attract and engage the target audience.
Email Marketing Specialist: 
Email marketing specialists design and execute email campaigns to nurture leads, retain customers, and drive conversions.
Pay-Per-Click (PPC) Specialist/Manager: 
In this role, you will handle PPC advertising campaigns on platforms like Google Ads and social media, with a focus on optimizing ad performance and driving relevant traffic.
Web Analytics Specialist: 
Web analytics specialists analyze website data using tools like Google Analytics to gather insights and make data-driven marketing decisions.
Digital Marketing Manager: 
Digital marketing managers oversee the overall digital marketing strategy, coordinate different channels, and manage the marketing team to achieve business goals.
E-commerce Marketing Specialist/Manager: 
This role involves managing digital marketing efforts for e-commerce platforms, focusing on driving online sales and revenue.
Digital Marketing Consultant: 
As a consultant, you can provide digital marketing expertise to businesses and help them develop effective marketing strategies.
Inbound Marketing Specialist: 
Inbound marketing specialists focus on attracting and converting leads through valuable content and nurturing campaigns.
YES! BOOK MY FREE DEMO
Methods

of

Joining

Digital

Marketing

Course

in

Ranchi
igital marketing courses in Ranchi, like many other locations, are typically offered through various methods to cater to different learners' preferences and needs. Here are some common methods of digital marketing training in Ranchi:

Get Enrolled
Enroll in Digiperform's renowned digital marketing course and become a skilled marketer. Join our active learning community in Ranchi, gain access to valuable resources, and kickstart your learning journey with ease.

Curriculum
Our curriculum covers vital areas of digital marketing, including SEO, SMM, Email Marketing, and Google Analytics. Gain practical knowledge and expertise in each field with our expertly crafted courses.

Training
Our hands-on training, led by expert instructors, allows you to apply knowledge in real-world scenarios. This practical approach boosts confidence and prepares you for digital marketing challenges with ease.

Live Projects and Mock Tests
We offer practical experience through live projects & apply your skills effectively and gain valuable insights. Regular practice exams track your progress and prepare you for real-world challenges in the field.

Interview Assistance
Beyond the course, we offer comprehensive interview assistance to enhance your employability. Get valuable advice, practice sessions, and portfolio tips, helping you secure the perfect job in digital marketing.

Updated Resume
Our professionals will craft a standout CV that showcases your digital marketing accomplishments, making a significant impact on your job hunt and impressing potential employers.
Course

Faculty:

Masterclass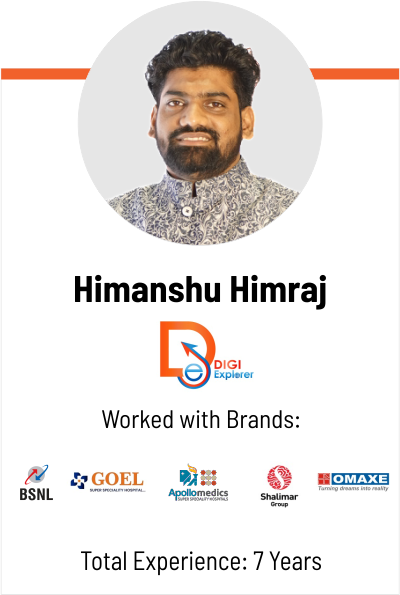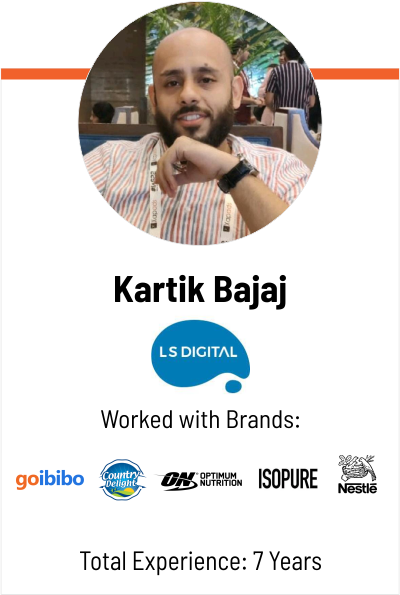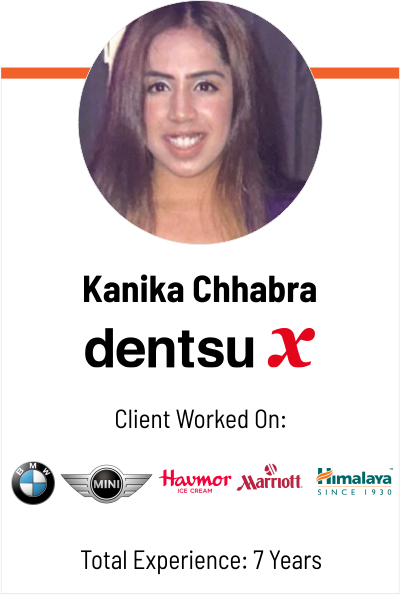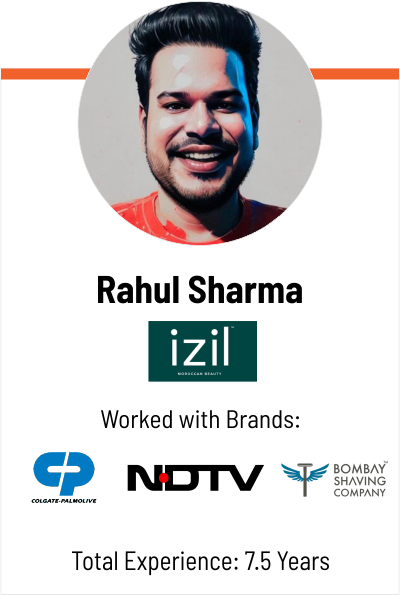 Digital

Marketing

Job

Opportunities

and

Salary

Package

in

Ranchi
As a digital marketer, there are several popular job portals and websites where you can find job opportunities in the field. Some of the top job portals for digital marketers include:
LinkedIn:
LinkedIn is a professional networking platform where you can find a wide range of job listings, including digital marketing roles. Many companies & recruiters actively post job openings.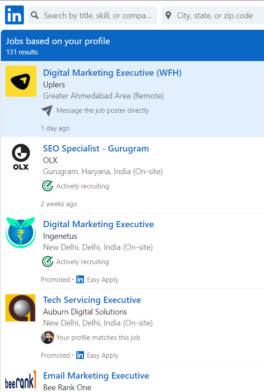 Indeed:
Indeed is a popular job search engine that aggregates job listings from various sources, including company websites, job boards, and other online platforms.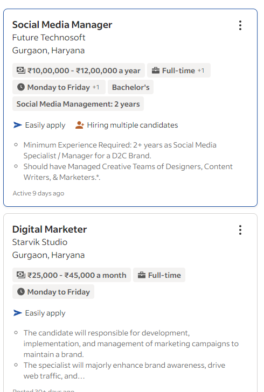 Naukri:
Naukri is a prominent job portal in India, featuring job listings across various industries, including digital marketing roles like SEO, Social Media etc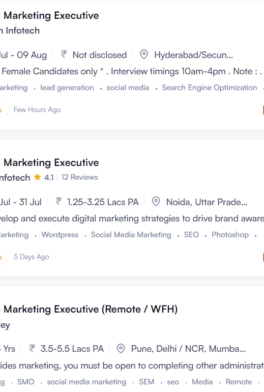 When using these job portals, make sure to use relevant keywords such as "digital marketing," "SEO specialist," "social media marketing," or other specific job titles to refine your better search results.
FAQs:

Digital

Marketing

Courses

in

Ranchi
First Floor, H, Sainik Market, Mahatma Gandhi Main Rd, Hindpiri, Ranchi, Jharkhand 834001