Whether you own a small business or a large corporation. The success of your business is significantly impacted by SEO. How simple it is for your target clients to find you depends on your SEO approach. You will achieve a high ranking in Google, Bing, and other search engines by using these easy SEO tips and methods.
Conducting SEO on your website is important if you want people to find it. SEO is a strategy used by webmasters to improve their website' search engine rankings, particularly in Google and Bing. If a shared, VPS, or dedicated server is powering your website. In order for your website to show up on the search engine's first results page, you need to use SEO.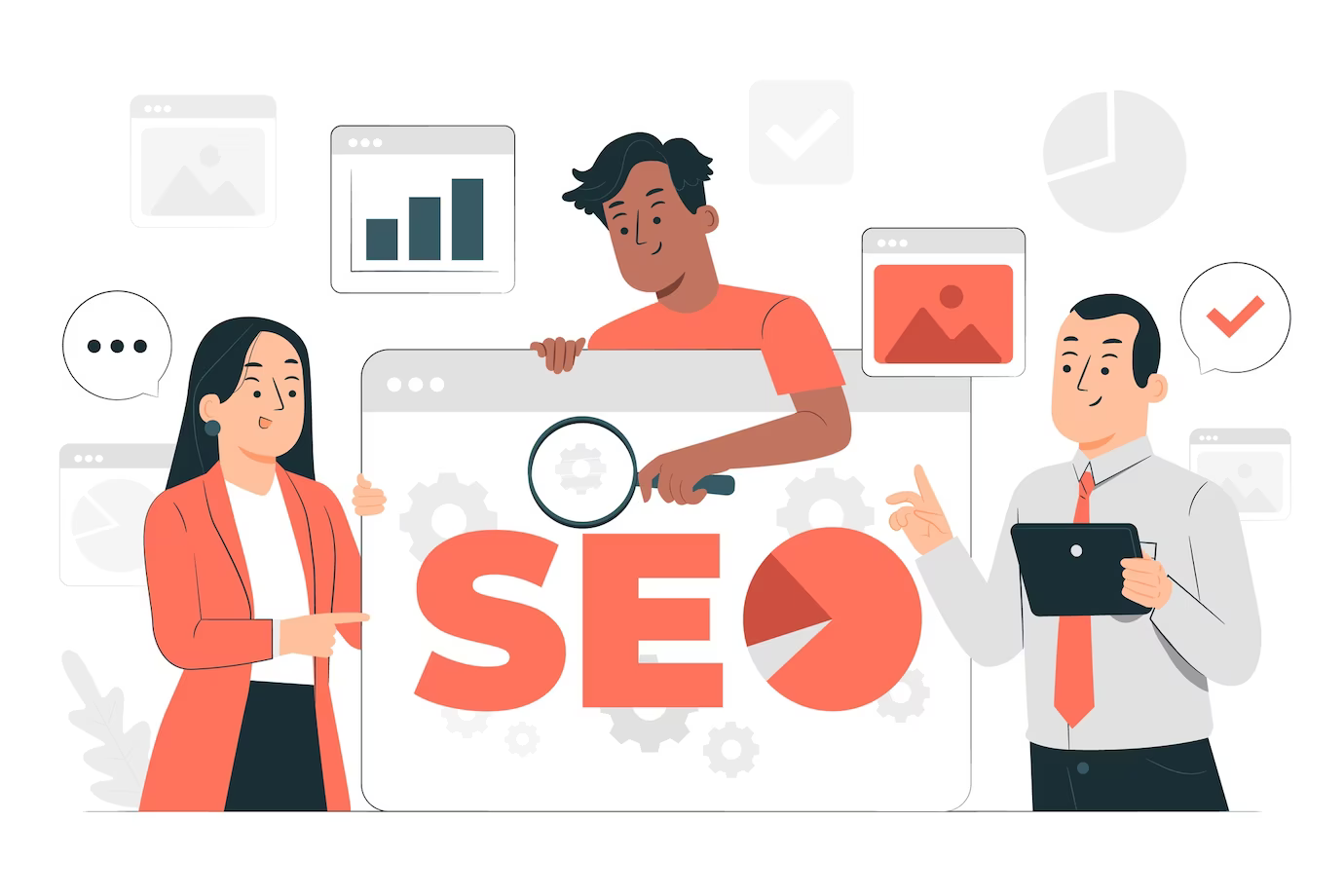 Search engine optimization, or SEO. The process of enhancing your website to make it more visible in Google, Bing, and other search engines is known as SEO.
Your pages are more likely to be seen and clicked on the more visible they are in search results. Search engine optimization's ultimate objective is to drive traffic to websites.
because the most popular method for consumers to find and access online material is through organic search. For your website to receive higher-quality and more consistent traffic, a solid SEO plan is crucial.
What is SEO Writing and Why is it Important?
The process of organising, producing, and optimising material for search engines is known as SEO writing. This entails conducting keyword research and producing excellent content that is relevant to user intent.
It goes without saying that amazing content is essential for Google rankings. Spend time developing SEO-friendly content. Since it's free, it'll probably continue to drive traffic for a lot longer than a campaign would. SEM and SEO are very distinct from one another.
You pay search engines like Google to display your website on the search result page when you use paid advertising. With SEO, you may naturally improve your website's position in search results. Organic traffic is the quantity of users who arrive at your website via these search results.
SEO Writing Strategies To Boost Your Website Traffic
To bring your website in front of potential clients, employ the following fundamental SEO techniques and strategies: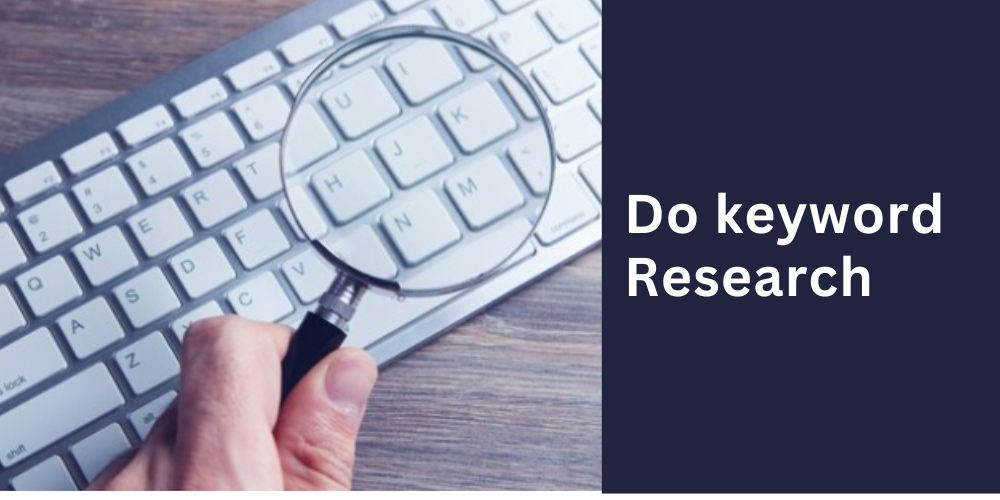 The cornerstone of any effective SEO plan is keyword research. You can create content that draws more visitors to your website if you know how to use keywords properly. Finding your page's major and secondary keywords is the first step.
The major emphasis of your material is on your main keyword. Each page simply needs one primary keyword. It needs to be pertinent to your company's brand, goods, and services.
Your supporting keywords help with the main theme. Quite likely, you'll have a number of these. They stand for the auxiliary subjects you discuss in an article. Strive to naturally incorporate them into your text; however, if they don't fit, don't force them.
1. Conduct Keyword Research
2. Writing High-Quality Content
The foundation of any effective SEO strategy is high-quality content. Create unique, interesting, and educational content for your target audience. Your content must be SEO-optimized for it to rank better in search results.
When attempting to generate distinctive, SEO-friendly material, a writer must deal with a variety of challenges. Several of these need minimal effort to solve manually. Nonetheless, there are times when using internet resources like Paraphraser is necessary. On the internet, there are numerous paraphrasing tools that can help authors in various ways.
HTML elements called title tags are used to specify a web page's title. Increase website traffic by optimising title tags with pertinent keywords and a catchy headline.
Title tags are a fantastic resource if increasing your click-through rate (CTR) is your main objective. The largest and most significant heading on a web page is typically designated as H1, an HTML header. The page title can be found on the page itself and is frequently indicated using coding in the H1 format.
Add your target keywords and keep the length of your page title between 40 and 70 characters. Make sure the title on each page is unique.
4. Engaging Meta Descriptions
Short summaries known as "meta descriptions" are displayed on search engine results pages beneath the title tag. Relevant keywords and a call to action are features of a well-written meta description. It can raise your click-through rate and increase your traffic.
In general, a description tag provides users with a succinct, pertinent explanation of what a given website is about, educating and enticing them. They operate as a sales pitch, persuading the user that the page contains all the information they need. 
Add your main keywords and keep your meta description to no more than 160 characters. Make sure to explain the purpose of your page and what makes it different from others.
Your on-page SEO can be dramatically impacted by improving your URL structure with comparatively little effort. The URL can make your page easier for search engines to interpret and appear more user-friendly in the SERPs.
Search engines use the URL of your webpage, along with your title tag, link anchor text, and the content itself, to determine the topic of your material.
The keyword you want your page to rank for should be in the URL. It is better to use shorter URLs. This is due to the inability of many search engines to process lengthier URLs.
6. Include Internal and External Links
Your website's search visibility and ranking will ultimately be enhanced by using relevant internal and external links. Links pointing to other pages on your website are referred to as internal links. External links, meanwhile, are those that lead to other websites.
External and internal links can strengthen your website's authority, enhance user experience, and help your SEO. For SEO, external links are beneficial. It is generally acknowledged that one of the most essential aspects for high-position ranking is external links.
7. Use Alt Text for Images
When an image cannot load, a brief description known as alt text is displayed instead. Your website can become more accessible and have better SEO results if you use appropriate alt text for your images.
For every image, always include a descriptive alt text. Because it opens up possibilities for adding more supporting keywords. If you don't have another way to access crucial text elements, avoid embedding them in your photos.
Using ALT text makes it simple to perform an audit and determine which images on your website require optimization.
Videos and images can help break up your material and make it more engaging. To support your material and provide your viewers more value, include pertinent images and videos. The time spent on a website can be increased by about 50% by including the appropriate image in your text.
Your written material serves as a vehicle for naturally incorporating keywords. But, the visual information you include can contribute to an even bigger gain. Make sure to add alt text and descriptions to your images and videos to assist search engines understand the material.
9. Optimize Your Content for Readability
Ensure that your writing is simple to read and comprehend. Employ bullet points, brief paragraphs, and straightforward language to assist break up your content and make it easier to read. Check your readability score using tools like Yoast SEO and make any necessary adjustments.
The paragraph's readability indicates how simple it is to read. It plays a significant role in online content and significantly raises your site's SEO rankings. Making your writing simple to grasp and digest for your readers is a practice.
To find opportunities for development, regularly track and analyse website traffic and search engine rankings. Also, it's a great tool to find problems you might have overlooked, such broken links.
Prioritize them so you can take care of them before they have a big effect. Use tools like Google Analytics, Ahrefs, and SEMrush to monitor the effectiveness of your website and spot areas where your SEO strategy may be strengthened.
Your website's traffic and search engine rankings can be improved by implementing these powerful SEO writing techniques. Keep in mind to prioritise writing high-quality articles that your visitors will find valuable, to utilise relevant keywords and headings, to optimise your website, and to regularly review its performance to find room for growth. You can draw in and keep more readers with the correct Seo strategies, which can help you finally reach your company objectives.