The eCommerce is the fastest-growing industry integrated with the new trend and technological advancements. Its growth is possibly the reason why online retailers have high expectations from their respective eCommerce development services providers.
The e-commerce industry is almost 40 years old and still growing every day. Though it is now an alternative to make money online from home, almost all sorts of businesses are entering the online market.
Ecommerce has rapidly taken over our lives! The best example to support this is;
Nowadays, it takes Amazon to deliver any product within 2 days at free shipping with no delay, and hidden charges. This itself is quite enough for us to show why Amazon is the Unbeaten King Of The E-Commerce industry!
Today, 60% of online product searches happen on mobile and social media. As a result, we understand that the eCommerce has now evolved into social commerce.
"74% of online customers now come to know about the product or a brand via social media. Moreover, 43% of purchasers probably buy the product after knowing it from social media."
Considering all these trends and other additional eCommerce features, we have discovered a few best eCommerce platforms of 2019 that can empower any eCommerce business.
With this article, our aim is to help you in making a decision while picking up the best eCommerce platforms for small businesses.
Why I Should Know 10 Best eCommerce Platforms For Startups?
Whenever you look at any eCommerce website builder, it actually becomes difficult to choose one best eCommerce platform for startups. Thus, the bottom line is to compare and find out the difference between all the features before finalizing one.
In this article, we are exactly going to do it in the right way for all those vendors and customers who always look forward to the best, faster, more reliable, scalable, tech integrated, geared better at SEO, and always ready for online payments.
As it steams up the competition among various best online eCommerce platforms, reality check advances to minute features.
However, What's The Reality?
No online business person wants his/her website to run super slow, and load products at slow speed. This the first thing I would always check about any online running product.
Thus, it is highly important to compare the features, designs, themes, performance, technology integrations, and ease of use while collecting data. Moreover, at the same time, it is highly important for us to know the required price and rates.
In case, if you are looking for an affordable eCommerce development services provider in USA or other countries, then we are always there to help you out with it.
You must always look for those service providers that are able to make seamless, robust, flexible, and creates a scalable eCommerce website!
Drupal and WordPress, the world's two well-known and biggest CMS of the entire time, provide the best eCommerce features, technology integration, functionalities, interactive, and attractive online shopping portals!
On the other hand, eCommerce website builders have their own benefits in comparison to CMSs. Let's check them out!
Benefits Of Best eCommerce Platforms For Startups
The easiest way to reach consumers

Flexible with the growing data

Scalable and customizable

Enhanced security

Easy to build

Options to form members-only areas

Helpful for the startups of low budget
While the different eCommerce platforms for small businesses offer various different features, our article is now in the stat to review the top 5 best online eCommerce platforms of 2019.
Top 5 eCommerce Platforms For Your Startups
SHOPIFY
It is unarguably the most popular eCommerce platform among the online shop owners. A
s a matter of fact, if you are seriously planning to launch an online shop or a shopping portal to sell clothes, digital electronics items, or are planning to become a retailer for selling your products online, then Shopify's simplicity, features, and ease of use are all by itself present to serve you well.
Currently, the Shopify eCommerce platform is hosting hosts over 4 lacs+ active online shops.
In addition to it, this platform is continuously evolving to meet the large requirements of online stores.
By 2020, we will see more updates and upgrades in this best eCommerce platform of 2019.
BIGCOMMERCE
BigCommerce helps in developing a fully integrated e-commerce website. Since it is entirely a stand-alone eCommerce platform for startups, it doesn't need plugins integration.
This eCommerce website builder has loads of beautiful templates from where you can choose one! Moreover, the platform is fully customizable and importantly is a code-free eCommerce platform.
In case, you have less knowledge of coding, and you are unhappy with your current eCommerce platform, the BigCommerce is easy to step in and change over.
BigCommerce is a widely know platform that allows us to sell products on eBay, Facebook, etc. It is a very Google friendly, SEO friendly eCommerce platform and will quickly put your website at Google's no1 rank.
WOOCOMMERCE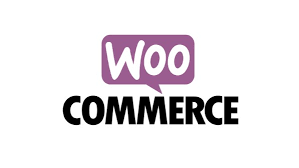 WooCommerce clearly goes hand in hand with the most amazing, people's loving website builder – WordPress. In fact, 28% of all websites selling online products are made upon WooCommerce.
WooCommerce isn't shabby at all!
Though WooCommerce is free, one important advantage which it provides is that; this is one of the best eCommerce platforms of 2019, which is built for both real products, and digital downloads.
For example, you can download e-books! Like Shopify, it also gets supported by an App just via customization and doesn't require any coding.
MAGENTO
Magento development services nowadays control about 30% of the market share, which is highest for any eCommerce platform after WordPress. Magento helps in making both large communities and enterprise-grade editions.
Magento is always considered as the first choice of big-name brands due to its reliability, scalability, and flexibility.
If we name some of those big-name brands whose eCommerce websites are on Magento, then Coca-Cola, Huawei, Burger King, and Liverpool FC are some eye-catching names.
SELZ
Selz is a simple one-stop-shop solution for small businesses and startups or digital entrepreneurs which is a very user-friendly eCommerce builder with an easy payment wallet system. Selz even has its own marketing tool that allows your business to grow more.
The platform completely allows you to design your own online shopping store with new technologies, buttons, and plugins.
"We have some other eCommerce platforms too, which are worth mentioning. They are SQUARESPACE, VOLUSION, 3DCART, etc.!"
Everyone today has their own way of looking and searching the eCommerce website builders or eCommerce platforms. Any guide that describes the features, or tells more about the platform is actually helping you out to choose a perfect website.
In other words, you must not get confused after reading and learning new things about the features of these eCommerce platforms of 2019. Also, if you wish to follow popular builders, then don't blindly follow it!
Gather the appropriate information, learn more about the new brands, technologies and then select your one and only one best eCommerce platform of 2019. Additionally, you can follow other guides also!
When you look at all these best eCommerce platforms, then probably you would like to use and enjoy each eCommerce site builder.
However, this would not be possible, and that is why you must stick to one particular solution as per your requirement!
Shift4Shop
Shift4Shop is the eCommerce platform of choice for more than 20,000 online businesses of all sizes and structures. In continuous development since its launch more than twenty years ago, the solution includes tons of built-in features and integrations. They also boast more payment processors than any other platform in the field.
If you already have a vision for how your website will look and function, the dozens of templates in 3dcart's theme store are extremely malleable. One thing you cannot change is a great one: all of these themes are mobile-responsive, fitting perfectly on smartphone screens for the benefit of mobile shoppers.
Between this level of customization and all their features, you have plenty of room to experiment with your store. They let you customize everything and create the best possible version of your website. If you have any questions, their customer support team is available any time of any day of the year.
Also Read:
How to prepare your eCommerce store for the kick-off holiday season?
How to Prepare your eCommerce Store for the Kick off Holiday Season?
AUTHOR BIO
James Burns is the Founder and CEO of CMS Website Services, a globally ranking web, and eCommerce development service provider. With 10+ years of experience in designing, development, implementation & maintenance of high quality global redundant, compliance-ready applications, network and Data Centers for private and Govt organizations, I have all solutions to your IT problems as a tech-business person.