What are some best Courses after 12th for Arts & Humanities Students?
Which course should I pursue after completing 12th from the Arts stream?
Should I go for the BA Program or should I pursue English Honors? 
Most of you will choose BA, as it's easy and you don't have to study or prepare throughout the year. 
But what about career opportunities? Have you ever thought about your future, and what will be your career in the next 3 years?
Let us show you some stats that indicate the employability among graduates with a Bachelor of Arts degree across India from 2014 to 2022.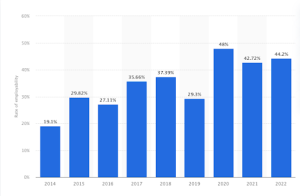 In 2022, employability among graduates of Bachelor of Arts was only about 44 percent, marking a small increase from about 43 percent in 2021. The rate of unemployment – or misemployment – of graduates in the humanities is a sign of something grievously wrong with modern societies and their university systems.
Every year large numbers of students pass out 12th with Arts/Humanities. 
And one question that keeps running in their minds is – what are my career options after completing 12th from Arts. Humanities is a field of study, which is inspired by history, language, cultures, societal norms, philosophy, visual arts, music, and other intellectual aspects of life.
The field of Arts and Humanities has a lot of career options. But you have to choose the best option that aligns with your interest and also has growth opportunities.
Career prospects in Arts or humanities can enclose a few of the most fascinating and alluring jobs in the market. The job list includes a variety of roles such as editor, digital marketing strategist, multimedia specialist, analyst, and much more.
In this blog, we will explore the most beneficial and rewarding career options and various courses for arts or humanities students. 
Also Read: Courses After 12th For Commerce
What you will get in this guide?
How To Choose a perfect career that aligns with your interest
Importance of certification
Degree Vs. Short term courses
How To Choose a perfect career that aligns with your interest
Identifying your career interests is crucial as it reflects your preferences in a work environment. 
Following your career interest means that you are choosing a career that involves your interest and uses your talents and brings out the best in you.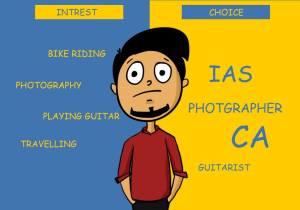 Choosing a career that aligns with your interest ensures that you are on a valid career path. It offers various benefits such as job satisfaction, motivation, career success, and much more.
If you actually want to build your career in the right direction, use the following steps to determine your career interests:
1. Identify your general interests 
Identifying your general interests will give you a great foundation to begin when looking for your ideal career. 
To find out your career interests, start by analyzing your usual interests or hobbies. Consider your hobbies and activities that you love doing in your free time. For example, you might enjoy reading novels or writing short stories. These interests might lead you to a career as a writer or author.
2. Make a List of Various Career Options 
After identifying your general interests and hobbies, make a list of potential careers that matches your interests and overlap. For example, if you are interested in aquatic life and you are good at science, you can add marine biologists to your list. 
Preparing a list of various career options matching your hobbies and interests will help you narrow down your options when it's time to finalize. Note down as many options as possible so that you have numerous options to choose from. 
3. Research careers
Once you have prepared a list of career options that match your interests, narrow down your options and research every job role. Analyze job requirements and responsibilities. Understand the job roles and nature of the job to help you decide your career path. 
4. Utilize your network
After gathering information regarding the jobs you are interested in, get in touch with the people connected to these professions. Ask them about the job roles. The pros and cons of choosing this job. Knowing about the positive and negative sides of a job will help you narrow down your career options.
Importance of Certification
Earning a new certification in a particular area of expertise can help you to grow or boost your career.
A certification Course helps an individual showcase his competency, and commitment to the profession, build expertise in his professional subject area, and helps with job advancement.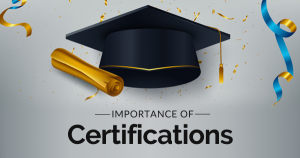 It is a designation earned by a person giving a kind of assurance to the company of his potential in performing a job.
With a certificate, you can show that you possess specific knowledge, skills, and experience, and prove that you meet a specific set of standards or requirements. A certificate or certification is always awarded by an independent third party, such as an institute of learning.
Some of the key benefits of certification include
Validation of knowledge

Increased marketability

Increased earning power

Enhanced academic performance
Certification can improve academic performance
Higher grade point average for certified high school students.

Higher graduation rates for certified high school students.

Increased post-secondary enrollment.

Reduced dropout rates.
Top Certification Courses After 12th For Arts Students
Every year a lot of students prefer the Art stream to pursue their careers. Although there are several myths that the art stream is for academically weak students, this is completely wrong.
Contrary to this, there are loads of opportunities for the Arts students after 12th. There are plenty of short-term courses, diploma courses as well as degree programs for students who chose the Art stream.
Now let's look at the top certification courses after 12th for Arts students:
1. Certification in Digital Marketing
Digital marketing is a trending industry with loads of career opportunities for newcomers. The industry is predicted to generate 6 crore jobs by the year 2025. Currently, the industry is experiencing a huge skill shortage. The job portals are loaded with various digital vacancies but not enough skilled professionals to fill these vacancies. 
So, obviously, it's good to have a career in a trending industry!
What is the Future Scope of Digital Marketing?
The scope of digital marketing is huge as the industry is evolving at a much faster rate. Many agencies and organizations have started investing in or using digital marketing strategies to generate favorable results.
In fact, 90% of businesses will go digital as it is cost-effective and offers exclusive results. If we look at the job market, we can see that digitalization has grown rapidly since 2017. Hence, you will see a wide range of career opportunities in Delhi NCR to boost your career in digital marketing. 
You can see more exposure with time in the future. The scope of digital marketing in the future is greater than expected. If you want to go with the trend, then you need to upgrade your skills and potential by keeping a learning attitude. 
After that, you can go for the course best digital marketing course that is regulated by many top digital marketing institutes with various features for the students to provide a learning atmosphere, like Digiperform. 
Digiperform is Asia's largest and most exclusive digital domain-specific training provider in India. It is the fastest-growing institute in digital marketing. The institute offers an advanced Digital Marketing Course in Delhi, and Digital marketing course in Noida, and other major cities of India. 
Digiperform has trained more than 30000+ students and placed 20000+ students across India. The institution is awarded as the most trusted brand in digital education by WCRC.
Also, Digiperform is featured in top magazines like Your Story Media, Inc, and many more. They 
Now, let's check out the Certification Programs by Digiperform:
Digiperform Certified Online Marketing Practitioner
Digiperform's online marketing practitioner program is divided into 6 goal-focus sections that include 25 imperative digital marketing modules. 
This training program is particularly developed to help you acquire targeted proficiencies to become a successful digital marketing practitioner.
Digiperform Certified Online Marketing Professional Course
Digiperform Certified Online Marketing Professional Course is a mastery course that includes a way of earning while working from home, strategies, and different methods to learn the advanced digital marketing course.
The course is split into 6 sections that incorporate 25 Imperative Digital Marketing Modules, followed by 8 Masterclasses. After that, we provide 3 Capstone Projects with 9 Super Specialization Badges.
Digi Hero Course – 1 Year Program
Digihero is the most futuristic career program where you just need to enroll yourself in a 1-year certificated career program in Digital Marketing and you will get a 100% assured job.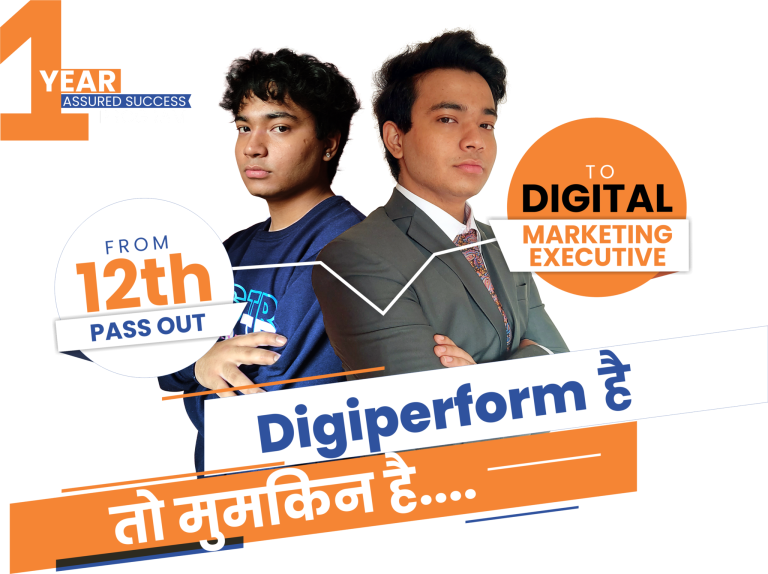 These are a few benefits you will experience in learning this course;
Outstation study workshop

Events, competitions, and college environment

3 months industrial internship

Trimester study system

Practical focus

Monthly projects

Affordable with EMI's 

Placement strong support

Growing Industry
Course Highlights
100% Job Assistance
Digiperform is the only digital marketing institute that provides you with 100% job assistance to their trainees. 
So, while choosing the digital marketing course from Digiperform, you don't have to worry about the job placement as they fulfill what they promise.
Tools based Learning
Digiperform is the only training company that will enable you to get the experience to learn and handle 100+ live tools which are most commonly used by marketing professionals and experts over the years.
Live Practical Sessions
To make you understand digital marketing more effectively, Digiperform provides you with live training sessions that will help you to understand the topic easily whenever required.
Industry's Top Trainers
Learning digital marketing from the best industry experts is like a blessing, at Digiperform you will be get trained by the top industry professionals/trainers who will support you with every problem to achieve excellence in all parameters such as
Search Engine Optimization

Social Media Marketing

Pay Per executive

Social Media Marketing

Email Marketing

Google Ads

Affiliate Marketing
These are the parameters to achieve your desired goals.
Free Doubt Session and Backup Classes
The institute offers you to ask any doubt in real-time and polish your skills to become an expert. 
However, you may contact the expert and can have one-to-one sessions after completing the class. Besides, the institute schedule separate doubt session classes for the students to learn in a better way.
PAN India Presence
With the efficient growth of Digiperform, it has covered almost every city across Asia with the major aim to provide knowledge of digital marketing to every individual. 
To date, it has almost 40+ centers making its presence all over India.
Award-Winning LMS
To help its trainees learn digital marketing, it provides you with the best curriculum, certification, and 24*7 LMS designed for its trainees where you will easily get the course PPTs, recording quizzes, self- half tutorials, and forums available only to the registered students for getting answers to all queries related to marketing.
Affordable Fees Structure
The fee structure is much more affordable including all three levels of courses. Although, you will be provided with many payment methods even for EMI payments as well.
Hence, all three levels of courses after the 12th are valuable in Digiperform.
High Quality of Training
All the training modules provided to you at Digiperform are highly concerned about the quality where you will get the multiple training modules provided to you by the industry experts.
It is to make sure that it meets all major industry standards. Also, you will always get the latest skills and new technologies in the digital marketing industry.
Makes you an expert in the Digital domain
Once you have completed the digital marketing course from Digiperform, you will be able to apply for the job in big organizations and reputed ad agencies. Also, the major benefit that you will get after completing the course is that you will be able to choose multiple areas of digital marketing as per your skills and interest.
2. Hotel Management Certification Course
Certification in hotel management is the most common and popular career option for many students to a kickstart career. 
The job opportunities in hotel management are in a wide range along with the high packages. The course generally includes the topics in the course like;
Hospitality marketing

Food and beverage management

Principles of management

Corporate communication

Front office management

Accommodation and leisure management
The scope of an entry-level person in hotel management can be a great start by working in MNCs, branded hotels, cruise ships, etc. 
3. Animation
Certification in Animation is mostly for the entry-level course. The students in this course will be taught the basics of animation and let them head start their professional careers in animation. 
You can do this certification course after 12th grade. Well, the certain focus of the course is to develop skills and provide live sessions to gain practical knowledge in order to create a project. 
Here is the subject that you may learn during the course
Animation Foundation

Basic and Advanced Performance Animation

Character Animation

Body Design
4. Certification in Event Management
The passionate candidates can pursue this course after the 12th grade. The event management industry is booming in today's time where you can be a part of the to spike your career. 
You just need to have good presentation skills and organizing skills along with hard work in difficult situations. 
Here are the topics of the course that you will learn 
Event and budget planning

Branding and brand promotion

Logistics

Advertising
5. Certification in Sociology
Sociology is considered one of the most preferred courses after 12th in arts.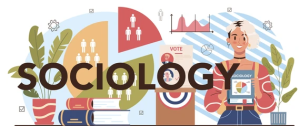 Sociology will help you enhance your personal skills and can make a career by learning the core subjects of this course that are listed below. 
Sociology of Education

Economic Sociology

Social Institutions

Life skills Education

Sociology Development 

Women's Studios
There are four types of Sociology that you will go through in the course
Structural-Functional 

Social Conflict

Feminism 

Symbolic Interactionism
These are the certification courses after 12th in arts that you can pursue to kick start your career. 
Well, you will explore the degree courses after 12th in arts with various course syllabus and scope in the market. 
 Degree Courses after 12th in arts
1. Bachelor's degree in arts (BA)
Bachelor of Arts is a three-year undergraduate program, divided into six different semesters.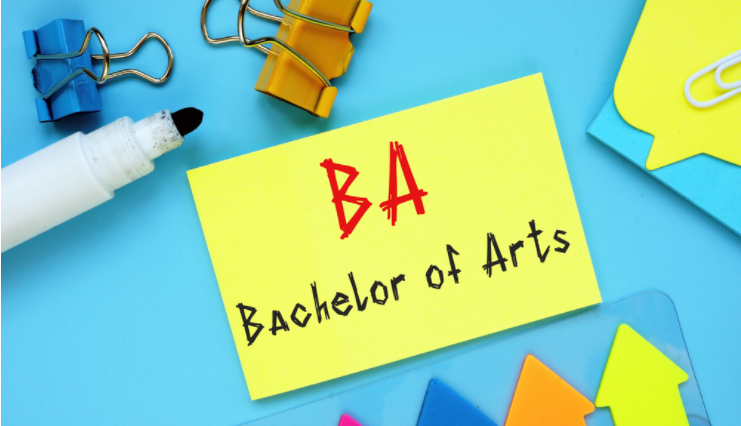 Students can pursue BA in different subjects like English, Hindi, Economics, or many more subjects after completing 12th from the arts/humanities stream.
You can do BA Hons. in your preferred subject so it will help you to develop your analytical, writing, communication, and other skills. 
The best part of completing a B.A. honors degree is that students have access to lots of job opportunities in fields such as academics, tourism and hospitality, aviation, banking, and financial services, media and entertainment, and government agencies.
You need to score a minimum of 55% percentage to start the B.A course.
Well, this course is one of the most important courses after 12th in arts.
Eligibility and Syllabus of the Course 
You need to score a minimum of 60% in class 12th to enroll in this course. Let's have a look over the syllabus. 
Foundation Course in English

Foundation Course in Hindi

Agricultural Development in India

Religions of the World

Government & Politics in India

Administrative Theory

Understanding Prose and Poetry

Indian Philosophy

Economic Development

Indian Economic Development: Issues and Perspectives

Social Problems in India

Political Ideas and Ideologies

Foundation Course in Humanities and Social Sciences

History of Urdu Literature and Language
 2. Bachelor's Degree in Business Administration (BBA)
BBA full form is Bachelor of Business Administration. BBA is one of the most popular and sought-after bachelor's degree courses after Class 12th for arts or humanities students.
Admissions to BBA are provided on the basis of merit as well as entrance exam scores.
BBA is a three-year professional undergraduate course in Business Management.
The course will help the students learn various aspects of business administration and management through classroom lectures and practical projects like internships. 
The course will acquaint the students with various aspects of business administration, market, marketing trends, etc.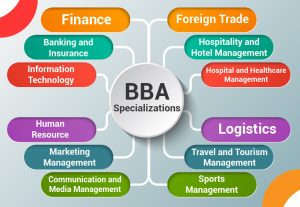 Eligibility and Syllabus of the Course 
You need to score a minimum of 60% percentage to start the BBA course. Now, these are some subjects of BBA listed below:
Principles of Management

Business Mathematics & Statics

Introduction to Operations Research

Business Economics

Financial & Management Accounting

Production & Material Management

Personnel Management & Industry Relations

Marketing Management

Business Data Processing

Business Laws

Introduction to Psychology

Business Analytics

Introduction to Sociology

Micro Economics

Organizational Behaviour

Essentials of Marketing

Corporate Strategic Management

Human Resource Management

MIS / Systems Design

Understanding Industry and Markets

Leadership and Ethics

Entrepreneurship

International Business Management

Commercial Bank  Management

Sales & Distribution Management

Security Analysis

Retail Management

Manufacture Planning and Control

Family Business Management

Financial Modelling using spreadsheets

Financial & Commodity Derivatives

Project Management

Industrial Relations and Labour Legislation

Consumer Behaviour 
3. BA+ LLB (Integrated Law Course)
As the name indicates, an integrated law course consists of two degrees:  Bachelor of Arts (B.A.) and  Bachelor of Legislative Law (L.L.B.).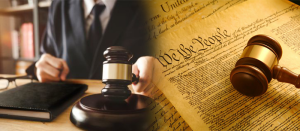 The course lasts 5 years, divided into ten semesters because it combines two entire courses. 
The most important advantage of pursuing an integrated law course is the ability to obtain dual degrees within the scope of a single syllabus. 
It is the best career option for students who are wondering about choosing courses after 12th in arts for themselves.
Some of the top BA-LLB entrance exams include Common Law Admission Test (CLAT), All India Law Entrance Test (AILET), and Law School Admission Test-India (LSAT India).
Types of Law
Here are the types of the Law that you will be learning during the course
International Trade Law 

Constitutional Law 

Criminal Law 

Human Rights Law 

International Relation Law.
You need to score a minimum of 50%-60% percentage to start the BA+LLB course. Let's proceed with the Syllabus. 
Criminal Law

Constitutional Law

Legal Philosophy

Contracts

Legal Psychology

Maritime Law

Agricultural and Food Regulations

Cyber Law

Legal Writing and Research

Private and Public International Law

Transnational Laws

Laws on Banking and Insurance Jurisprudence

Labour Law and Employment Law

Advocacy and Communication Skills Torts

Political Science

Energy and Land Laws

Poverty and Development

Family Law

Environmental Law

Corporate Law

Intellectual Property Law [IPR]

Human Rights
4. Bachelor's Degree in Architecture (B Arch)
 B Arch. is a five-year undergraduate degree course.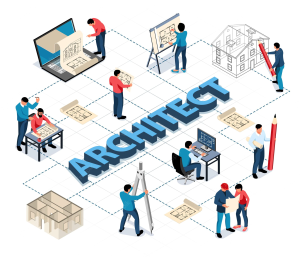 This five-year full-time course combines theoretical and practical knowledge to teach students the art of planning, designing, and building physical structures of various genres. 
To pursue a career in this field, students must first pass the NATA entrance exam (National Aptitude Test in Architecture).
Eligibility and Syllabus of the Course
You need to score a minimum of 55% percentage to start the BA In Architecture course. Have a look over the syllabus of the course.
Humanities

Technology

Environment

Design

Emerging Concerns

Professional Practice Management

Visual Arts and Design

Building Construction

Theory of Structures

Types of Structures

Building Science & Services

Architectural Design

Design Applications

History of Architecture
5. Bachelor's degree in journalism and mass communication (BJMC)
 Still, looking for options before deciding Course after 12th in arts?
A bachelor's degree in journalism and mass communication is a three-year program.   
Journalism, Television and Radio Production, Writing, Advertising, Event Management, Social Media, Film Studies, Media &, etc are among the topics covered in the course curriculum.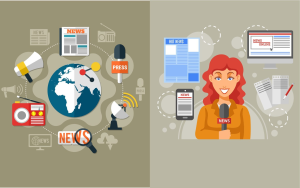 The course syllabus is perfectly designed in such a way that students will be able to develop their technical knowledge and communicative skills through the delivery of courses, subjects, and projects. 
Some colleges have their own entrance examination for students interested in pursuing a career in the media and journalism fields.
Eligibility and syllabus of the course
You need to score a minimum of 50%-60% percentage to start the BJMC course.
Now, these are some subjects of BJMC listed below:
Basics of Reporting & Editing

Advertising & Public Relation

Computer Application

Sound Reporting

Understanding Media

Indian Social System

Communication Lab

Message & Mass-Media Audience

Development & Communication

Media Management

Print Journalism Lab

Tribal Communication

Environment Communication

Internship Report

Photography
6. Bachelor's of Fashion Design (B.F.D)
BFD is listed as one of the leading courses after 12th in the arts stream. The course duration of B.F.D is from 3-4 years to get placed in reputed organizations in the Fashion industry.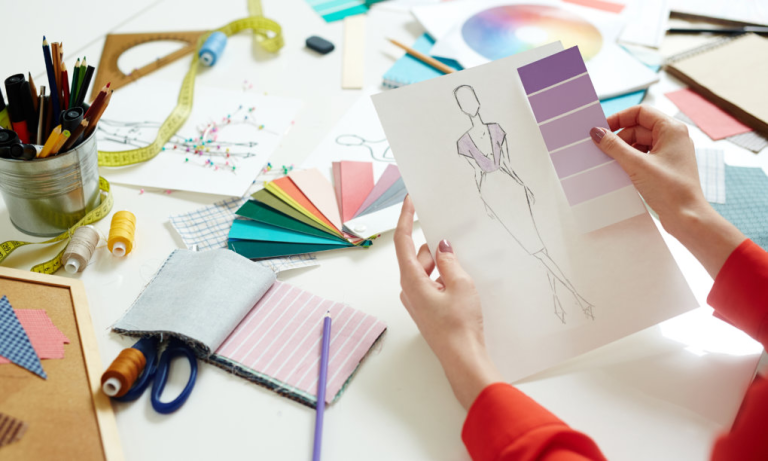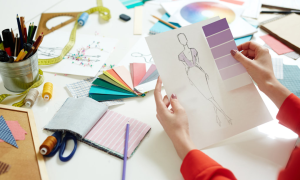 The course includes the dynamic trends of fashion and provides learning to create unique designs for garments, jewelry, footwear, and so on. 
Furthermore, the students are taught to use the different creatives and analytical techniques to design the products according to the market trends which makes it one of the best courses after 12th in arts.
Now, the scope of the B.F.D degree is a wide range, where the candidates can earn from 3LPA to 5LPA. 
Eligibility and Syllabus of the Course
The students need to secure a minimum of 60% to score and here is the syllabus of the course listed below. 
Foundation Program in design

History of Western Costumes

Apparel Manufacturing Process

Fashion Forecasting and Trend analysis

Craft Field Study and Research

Apparels Development and Showcasing

Portfolio Development

Fashion Photography and Styling

Draping Techniques

Intellectual Property Rights

Fabric and Trim Research and Sourcing

Fashion Merchandising and Management

Practical Knowledge

History of Indian Costumes

Fashion Studies
7. Bachelor's of Hotel Management (B.H.M.)
The Courses after 12th in the art list are incomplete without a Bachelor of Hotel Management (BHM). Well, the BHM course duration is 3-4 years and helps the folks to enter the hospitality industry. 
Meanwhile, the students will get various opportunities to learn and sharpen their interpersonal skills. 
The course covers multiple specialization areas including tourism, event management, lodging management, and the food, and beverage industry. 
The job roles in BHM after completing the course are set to diverse ranges such as; Hotel Manager, Accommodation Manager, Food Service Manager, Sales Manager, etc. 
Eligibility and the Syllabus of the Course
The minimum percentage for pursuing the BHM course is to secure 60%. Now, let's proceed with the syllabus of the course. 
Food Production Foundation

Food & Beverage Service

Food Safety and Hygiene

General English

Applications to Computers

Hotel Accounting

Hotel Housekeeping

Food Science and Nutrition

Food Production Operation

Housekeeping Operations

Front Office Operations

Hotel Costing and Management Accounting

Financial Management

Travel & Tourism Management

Principles of Management

Managerial Economics
8. Bachelor's of Fine Arts (B.F.A.)
If you are thinking that, you have limited options then, a Bachelor of Fine Arts (BFA) is one of the most popular courses after 12th in the arts stream. 
This course is perfect for students who want to grow in creative flair. The BFA includes the Fina Arts, Visual Arts, and Performing Arts. 
Fine Arts education has been considered one of the best career options after 12th for art students. 
Eligibility and Syllabus of the Course 
The students are eligible to enroll in the BFA course after securing 60% and then you can refer to the syllabus of the course listed below. 
History of Arts

Geometrical & Perspective Drawing

Clay Modeling

Printmaking

Design & Communication Practices 

Communication Design 

Professional Ethics & Human Behaviour

Design & Communication

Communication Design 

Critical & Contextual Studies

Market Research

Visual Art Process & Practices

Mural

Subject Research

Art Research 
9. Bachelor's in Sociology
Sociology is a 3-year course with six semesters. If you are confused about which subject you should choose courses after 12th in arts in bachelor then, a bachelor's in sociology can be one of the best bachelor's courses to go with.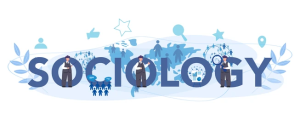 This course helps you to learn about the various aspects of the social world and it will describe the relationship between the various individual, their experiences, and attitudes. 
The employment opportunities in the sociology course have been increased by 4-5% when compared with other occupations. 
Currently, sociology is most preferred to become a sociologist, social worker, Counselor, etc. Now, lets' have a look at the syllabus and eligibility of the course. 
Eligibility and Syllabus of the Course
The eligibility criteria are 10+2 with a minimum of 50%. The syllabus of the course is listed below.
 Introducing India

Classical Sociological Thinkers I

Social Interaction and Social Relationships

 Classical Sociological Thinkers II

Body, Culture and Cultural Contestations

Social Institutions I

 Social Theory I

Research Method I

Social Challenges and Movements

Change, Development, Globalization

Dissertation

Sociology of Development

Principles of Sociology

Economic Sociology

Sociology of Education

Social Anthropology

Women Studies

Sociology of Indian Society

Social Psychology

Political Sociology

Sociology of Mass Communication

Life Skill Education

Sociology of Mass Media
10. Bachelor's in Political Science
Political science is one of the best courses after 12th in the arts stream. Political science is a 3-year course. 
Well, the course program is related to politics and governance where the students need to study a minimum of two concurrent papers.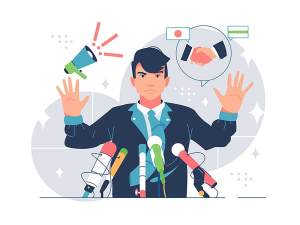 One of the papers is a language paper and the course will take you from scratch to specific topics.
The delivery methods in the course include lectures, classroom discussions, solo presentations, etc. 
Parallelly, the course holds a comprehensive syllabus for the students. Let's proceed with the eligibility and syllabus of the course. 
Eligibility and Syllabus of the Course
The eligibility criteria to enroll in this course is to secure a minimum of 50% and the syllabus of the program is listed below. 
Political Theory

Comparative Government and Politics

Principles of Public Administration

International Politics

Colonialism in India

Nationalism in India

Constitutional Democracy and Government in India

Political Processes in India

Public Policy and Administration in India

Indian Political Thought

Western Political Thought

International Organization

Local Government in India

Development Processes

Social Movements in Contemporary India

Understanding South Asia

African Polity and Economy

Feminist Theory and Practice

Dilemmas in Politics

India's Foreign Policy

Contemporary Political Economy
11. Bachelor in Economics
Economics is a 3-year course where students can pursue an MBA degree after their bachelor's degree. 
By pursuing this course, you will gain an idea of the economy and can further for the master to become a professor in the same domain. 


The primary topics in this course are; Demand and Supply, History of Indian Economy, National Income, Inflation and Deflation, Production and Supply, etc. 
The scope of studying economics has witnessed a massive surge over the last decade. After completing the course, the minimum package offered by the company is from INR 4-7 LPA. 
12. Bachelor in Mass Media
Mass Media is a branch of the media and communication industries. 
Mass Media is an undergraduate degree course to secure interested students' careers and place them in a reputed company.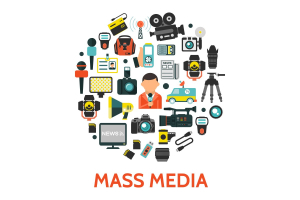 The curriculum includes coursework in journalism, advertising, public relations, and media studies. 
The scope of BMM public sectors holds multiple honored positions such as; Journalist, Reporter, Editor, Anchor, Radio Jockey, Video Jockey, etc. 
The course eligibility and syllabus are mentioned ahead in the guide.
Let's have a look. 
Eligibility and Syllabus of the Course
The eligibility for the course is scoring a minimum of 60% in the 12th grade. The syllabus of the course is listed below. 
Effective Communication Skills

Fundamentals of Mass Communication

Landmarks to 20th Century World History

Introduction to Computers

Introduction to Economics

Introduction to Sociology

Introduction to Literature

Effective Communication Skills II

Introduction to Media Psychology

Political Concepts and the Indian Political System

Principles of Management

Principles of Marketing

Introduction to Creative Writing

Introduction to Culture Studies

Introduction to Media Studies

Introduction to Public Relations

Understanding Cinema

Advanced Computers

Introduction to Journalism

Introduction to Advertising

Print Production and Photography

Radio and Television

Organizational Behavior

Mass Media Research

Copywriting

Reporting

Editing

Consumer Behavior

Advertising in Contemporary society

Journalism and Public Opinion

Features & Opinion

Media planning & buying

Brand building

Indian Regional Journalism

News Paper and Magazine Making (Project Paper)

Advertising design (Project paper)

Financial Management for Marketing & Advertising

Press Laws & Ethics

Internet & Issues in Global Media

Principles & Practice of Direct Marketing

Agency Management

Broadcast Journalism

Business & Magazine Journalism

Advertising & Marketing Research

Legal Environment & Advertising Ethics (Law)

News Media Management

Contemporary Issues

Contemporary issues

Digital media

Digital Media
Difference Between Degrees and Courses
When comparing the degree and certification courses, we might get confused about choosing the right option for better career growth. Furthermore, we often look over the pros and cons of both sides and after that, we are not completely satisfied with our decision as well.
If we start with the degree, it is a kind of reward given after completion of a longer period of the course. You can obtain a degree from a university or college at different levels. The degree might land you the job you want but can take a longer period of time. After completion of the degree, you need certification courses for boosting your career.
The fact that comes again in the picture is the difference in cost between degree and certification. The certification cost is much lower than a degree course upon that, and the flexibility and time period are shorter than a degree course.
The best thing about the certificate program is that it can be pursued along with the degree course and you may get high-paying jobs after completion of the course. 
Wrapping Up!
These are a few great career courses after 12th in Arts. You can proceed with anyone for better career growth.
We hope, you can conquer a few clear questions such as; What to do after the 12th? and more similar to the above guide. After that, you can crosscheck parameters like;
Price of the course

The difficulty level

The time period of the course
Through these parameters, you can surely land a perfect course and target a great high pay scale job.
These are the evergreen courses after 12th in arts and you may query below in the comment box. 
We would be happy to help you at our earliest!