We have been always wondered how big companies make so giant space in the market. What are the strategies they follow to be in the tycoon list? How they hack growth as per business demand? It's easy to get likes, followers, and traffic to your website however it's all go in vain if the traffic you are remotely getting on your website is not interested in your products or services. Growth Hacking can help you to achieve the right traffic with genuine users. So, what is Growth Hacking? And, why Growth Hacking? First one should understand the concept of hacking. A hacking is a process where the concern is only to achieve an objective by following a prescribed process and come with innovative ideas to get things done. A hacker is a person who does it.
Same way,
Growth Hacking is a process of both conventional and unconventional marketing experiments across the channels to achieve an objective of a company i.e. growth and come with innovative ideas. It's main focus on building, engaging, converting and retaining user base of a business.
And, Growth Hacker is a person whose passion is to achieve the growth in best possible ways. A Growth Hacker can be Marketer, Product Manager or even CEO. The concept of Growth Hacking was originated by famous marketing tycoon – Sean Ellis in 2010. He had a number of startups of internet companies to achieve their growth. While searching marketers as his replacement, he titled his blog as "
Find a Growth Hacker for a Startup
" from where the phrase had come up. The strategy of Growth Hacking revolves around a data-driven marketing funnel based on AARRR model called
Growth Hacking Funnel
(created by David McClure). Key metrics of the funnel are 
Acquisition, Activation, Retention, Referral and Revenue.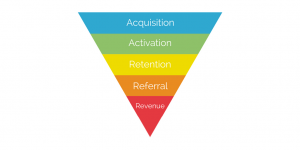 Let's understand the funnel concept with the help of a company case study –
Diamond Candles
(Founded by Justin Winter). The Diamond Candles is an e-commerce company that manufactures beautifully scented soy candles for different occasions. There is a lovely touch about this company that each candle holds a beautiful surprise – a ring values between $10- $5000. This element surprise with a high quality scented soy candles has made millions of women falling in love with the concept.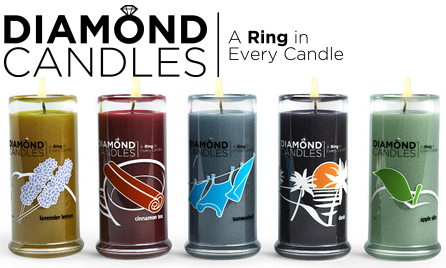 Diamond Candles very drastically has targeted the audiences by keeping and following the concept of Growth Hacking in mind. 1)   
Acquisition
: This stage defines about how customers find you and what your best in performing channels. Rings are women first love and candles add flames to this love. Diamond Candles has made sure that they would have targeted the right audience i.e. Lovely Women if they want the results. Through word of mouth and different marketing channels, they have started to present the strategy as a unique idea among women. 2)   
Activation
: When someone takes necessary step or action as per your business requirement. With the excitement of having a surprise ring of any value, women have started buying candles in bulk. That has created a great enthusiasm among them and sales for Diamond Candles. 3)   
Retention
: Once people become an active user of your product, coming back and staying engaged each time for longer success. Meanwhile, Diamond Candles has launched a campaign asking to share the pictures of their surprise ring on Social Media and tag Diamond Candles to get a feature of their picture on company's page. This has created a hush among buyers and let to immense engagement. Diamond Candles has used same pictures to create their content and shared on social media. In this way, Diamond Candles' customers keep on coming back whenever they get a surprise ring and share their pictures on the web.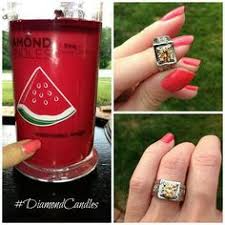 4)   
Referral
: When you customers start referring your products and inviting friends for the same product. As there is a surety in the concept that each candle has a surprise ring, sharing pictures on social media and discussing with peers helped Diamond Candles to get more referrals. 5)   
Revenue
: When People are now using your products; they fully understand the value and pay for it. With same strategy and passion for delivering best, Diamond Candles hit $20M in Annual Sales within 3 years. Growth Hacking helps you to understand the concept behind your business, what your target audience wants and build the right form of awareness so that platform plays well.