Poor visibility in the Google search simply signifies that you are missing out on the target audience and potential leads, conversions as well as revenue. When it comes to improving the rankings of websites on Google search, the process is an amalgamation of both science and art. 
While everybody wishes to gain immediate results, the truth is, that increasing visibility takes time. Most people even have to wait almost a year and more to experience results after implementing Search Engine Optimization (SEO) techniques. The challenges that you would have to face to rank well in the Search Engine Result Page (SERP) may not be new to some industries.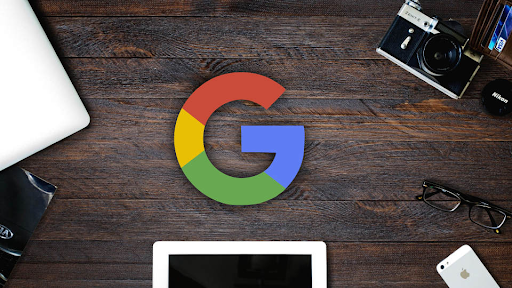 Ultimately, know that if your website is not showing up on the first page for the keywords you chose, you could be at the risk of losing out on visitors who might be potential buyers. So, keeping this in mind, if you are looking forward to increasing your visibility on Google, this post contains some tips and strategies that can help you out with the process.
Defining Search Engine Visibility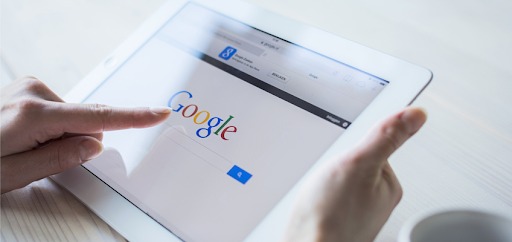 https://blog.payoneer.com/wp-content/uploads/2017/05/10-tips-improve-seo.jpg
Also known as SEO visibility or search visibility, it is a factor that refers to the share of traffic that a site acquires from ranking higher in the organic search result. As per a recent study on the click-through rate of Google, a site ranking at the third position gets almost 18.6% of all clicks. Thus, if your website is ranking in the third position for a certain keyword, the visibility for that keyword is 18.6%.
Tips to Increase Your Visibility on Google Search
1. Target Specific Keywords for Website Pages

https://searchengineland.com/figz/wp-content/seloads/2017/03/keyword-research-analysis-ss-1920.png
Google not just notices well-developed websites; it also pays attention to relevant web pages that are suited adequately for certain searches. Sure, you can come up with keyword-integrated ads and have a high-quality score, but that is not enough. You must also pay attention to on-page SEO. 
Ensure every page of the site precisely targets a certain topic. This means you can conduct in-depth keyword research to find relevant, high-volume phrases and keywords to integrate the same on pages and in the meta tags. The more targeted and specific the web page, the higher will be the chances to improve the overall visibility and get noticed.
2. Develop More Pages on the Website
https://webeminence.com/wp-content/uploads/2017/06/Typical-website-pages.png
Have you come up with a blog yet? Every blog post is a chance to get noticed and rank for an extensive set of keywords. However, if you are going to start a blog merely to add additional pages to the site, avoid committing this blunder. Google notices blog posts and lets users visit them because they offer relevant, helpful, and reliable advice or information. If your blog is trusted, it increases your brand's value.
3. Use Attractive Titles
By implementing keywords to the pages' titles of your site will help both the searchers and Google to identify them. However, your objective should be to get noticed and not only identified. To get discovered, you must create compelling and attractive titles so as to stand out. But, make sure you don't overdo it in any manner. Furthermore, keep in mind that your titles should be captivating and clear, and not desperate.
4. Help Google Crawl Your Website Pages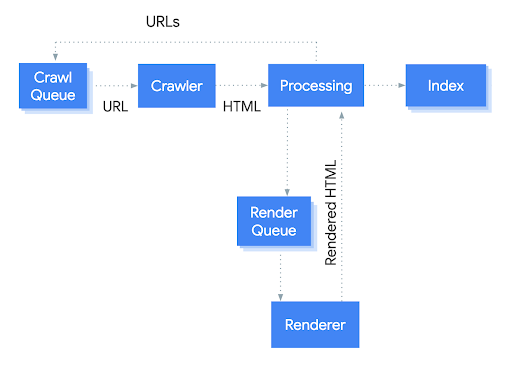 https://developers.google.com/search/docs/advanced/images/googlebot-crawl-render-index.png
Google is consistently crawling the internet. It adds new pages to the index and updates the profile of existing web pages. Therefore, the easier it will make it for Google to navigate through your site and learn what is required, the quicker it will add you to the index and retrieve the same for searches. This simply means you will have to:
Run a technical SEO audit to make sure there are no holes in the indexation

Internally link the pages of your website so as to make your site more authoritative and easier to crawl

Insert relevant keywords in the image tags, meta description, URL, and meta titles of your website pages.
5. Make Use of Local Media
An array of local media outlets will provide you with mentions in the publications. These outlets either charge a reasonable fee or do so completely free of charge. If you don't mind shedding a few bucks, you can go for out-of-home advertising. To do so, you can reach out to local news channels, radio stations, magazines, and local papers and communicate an interesting story about your brand. This will help direct traffic to the site. Furthermore, placing ads in local publications and newspapers will assist you in getting newcomers to the site.
6. Rank Higher to Get Noticed
https://audiologydesign.com/wp-content/uploads/2014/07/high-search-engine-rankings-post.jpg
Merely writing about keywords and adequately placing them into your website pages is definitely the right way to get Google to notice you. However, if you wish more people to get you noticed, you must rank higher. And, the key way to grab a higher place on SERP is quality. You cannot get to a desirable place through any shortcuts. 
Google considers the time that visitors spend on your website. Also, whether users are navigating to other pages on your site before exiting is also being noticed. Thus, you can follow:
Diving deeper into topics and answering common questions linked to your keywords
https://cached.imagescaler.hbpl.co.uk/resize/scaleWidth/815/cached.offlinehbpl.hbpl.co.uk/news/OMC/share-20140523011911632.jpg
Instead of only aiming to ask your social media followers to share your content, why don't you go for the farthest star and target the followers of your followers? Yes, that is quite possible. To do so, you would have to use attractive images, compelling content, and relevant topics to maximize your posts' appeal. 
Also, if you are tagging or linking a brand into your post, make sure you let them know through an email or social media. This will allow them to notice your content and share the same on their social media platforms and with their own followers. This will lead to a snowball of reposts that will help you cast an extensive virtual net. 
8. Add Your Site to Online Directories
Another significant method to increase the visibility on Google is to get registered on online directories. There are plenty of online platforms where you can create a profile and add your site. The more places you enlist your business at, the more frequently you will get noticed. Some of the widely common websites include:
Facebook

LocalGuides

Instagram

Foursquare

LinkedIn

Angieslist

Yelp

CitySearch

Google My Business 
And more!
9. Get Verified by Google
By now, you would know that Google crawls the internet and discovers website pages on the basis of their categorization and ease of reading. If you want Google to crawl the pages efficiently, you must get verified by Google. For this, you can submit the business to Google My Business and Google Maps. Here are some steps to do so:
Create an account on Google My Business

Locate your business on Google Maps and claim the same
It is as easy as it can be. The last step would be to wait for a physical verification code that you will receive in the mail. You would have to enter the code in your Google My Business profile for verification. Once done, make sure you keep the listing as optimized as possible.
10. Be Consistent with Social Media Posting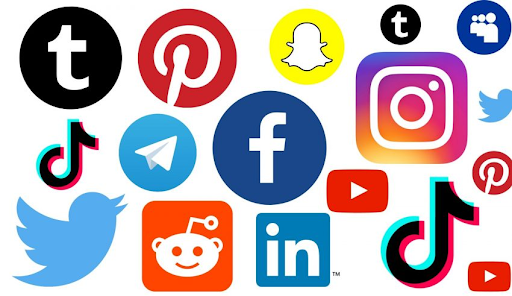 https://www.reviewsxp.com/blog/wp-content/uploads/2020/01/best-social-networking-sites-850×491.jpg
One of the easiest and cost-efficient methods to get your business noticed is to consistently post on social media accounts. It is not necessary to promote your business each time you post something. A good rule of thumb is to upload only 20% of promotional posts. The rest of them could be guides and other types of content to keep your users engaged. Also, it is even essential to be actively engaged on social media to make your posts stand out. For instance, you can:
Direct people from social media platforms to your website

Ask conversational questions

Use custom and popular hashtags

Answer questions of your followers

Join social media groups
11. Register the Website with Google Search Console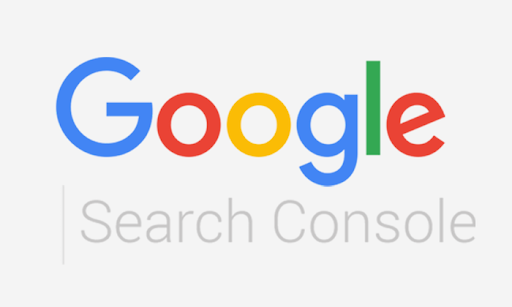 https://neilpatel.com/wp-content/uploads/2017/05/googlesearchconsole.png
Previously known as Webmaster Tools, Google Search Console is a service that Google provides to let you submit the sitemap and website for indexing Google. However, this is not everything. You can also use the tool for a variety of purposes, such as:
See search queries that people are using to discover your website

Make sure that Google is not facing any crawl errors with your website

View an average position for keywords that Google considers your website should be ranking for

Check the website's backlinks and make sure there are not any spammy or bad links.
One of the primary benefits of Google Search Console is that it is telling Google that your website is in existence. Submitting the website can help the SEO and ensure maximum visibility.
12. Make Use of Structured Data on the Website
Structured data, also known as schema markup, is a code that you put into your website to help Google provide more information in search results for users. Thus, it also lets your listings stand out against such websites that don't have any schema markup on the site. Installing this schema markup is a user-focused technique. 
Almost every other search engine, including Google, exists for users to acquire the information they require, and that is exactly where schema markup comes into play. It helps your site to rank better for every type of content. Also, you can find hundreds of markup types. And, if you have any data type on your site, there is a good possibility that it could be linked to a schema type.
13. Make the Website Load Faster
Google has been considering website speed as a ranking factor since 2010. Hence, it is essential to make sure that your website is loading as fast as possible. This simply means that you should:
Decrease the HTTPS requests on the website by using scripts as minimum as possible and using images only whenever they are beneficial to the content 

Ensuring that the sizes of images are as small as they can be; to avoid the loss of picture quality, you can use compression tools

Using fast hosting
Moreover, it is specifically essential to make sure that your site is super-fast on mobile devices as well. Also, ensure that the user experience for people navigating the site on smartphones is nothing less than excellent. 
As per the studies, 29% of people will immediately switch to another site if they are not satisfied with the performance of one. On top of that, Google also concentrates more on quickly loading sites and places them at the top position. Hire a digital marketing agency to grow your brand.
Wrapping Up
In the end, it can be summarized that one of the best ways to get optimum exposure and visibility on Google is by developing a website that is easy for both the users and search engines to navigate and understand. All in all, implement the tips mentioned above and let your target audience discover your brand. 
Author Name – Samiksha Jain
Samiksha Jain is an innovative and enthusiastic content specialist at Intent Farm. She is a poet, storyteller, and a great scriptwriter. She loves writing stories and creating something that allows people to go on a journey of the mind. Along with this, she is Digital marketing savvy and works with her clients to create strategies. You will always find her doing multitasking on her desk.