Are you a fashion diva who stuns everyone with her fabulous fashion sense? Or Are you next door fashion hunk who refurbish his friends with his wardrobes and plan their attire for special friends?
If yes, then no wonder you always know what's hot in fashion marketing and your advice for friends is definitely is invaluable.
If you fall in this league, then you are – A brand. And, today's time where social media is the most effective platform to establish yourself as a brand, we would recommend you to start your own fashion Instagram account.
As we are already aware that Instagram is a photo sharing social media platform which has more than 1 billion active users, today.
With such an immense platform, you can demonstrate your skills to a wider audience and turn your free advice into cash or become the next Fashion or Lifestyle Influencer.
And once, you have a fashion account, it is important for you to grow your fashion Instagram account to drive traffic and gain more followers.
How?
If you have just started your Fashion Page on Instagram or planning to start a lifestyle account and wondering how to boost your follower base. Then, here are some amazing tried and tested strategies that you could safely use to achieve success.
Consider Posting Regularly
If you want people to develop an interest for your fashion page on Instagram, you need to get into the habit of posting some brilliant content on a regular basis. Only then you could drive more traffic to your site and retain the interest of your target audience so that they visit you again and again.
You need to post on a regular basis and that too at peak times so that your brand message reaches your targeted audience. You may determine the best posting time for maximum consumer engagement by using certain effective social media marketing tools or by observing the best times when your posts have got maximum engagement.
Post during the peak hours for a boost in following and do not forget to utilize relative
hashtags
and
geolocation
for increasing your overall reach. It would be a good idea to stick to posting amazing content once or maybe twice around the same posting times every day.
Remember to Effectively Engage With Others
You need to be active on Instagram on a regular basis. You need to like and leave comments on the posts of your followers and fashion designing influencers. This could prove to be mutually advantageous and would help you in promoting your fashion page to their established followers and also, to identify your dedicated loyal fans.
You could effectively reach out to other bloggers by sending direct messages or even emailing. This way you could acquire good friends who would help you in growing along the way.
Be willing to learn from other more experienced bloggers instead of asking them for favors right at the start. Real Instagram followers are precious to you so you need to appreciate them and demonstrate your genuine interest in them by engaging back on a regular basis.
You must demonstrate your love to your dedicated active followers so that you could fortify your overall follower base. You may
buy real Instagram likes
by seeking professional advice from a reputed digital marketing agency.
Follow Closely the People You Admire
You must observe the other more experienced and successful fashion bloggers and see how they got their success on Instagram. All you need is to identify some of the established and reputed fashion pages and fashion bloggers on Instagram.
You must essentially keep a constant eye on them, Monitor their progress and learn important lessons from them. Find out about the heir posting times, their collaborations, captions, and editing styles.
By considering these top fashion bloggers as your role models, you could learn effective ways of grabbing some of their target audience and grow your follower base.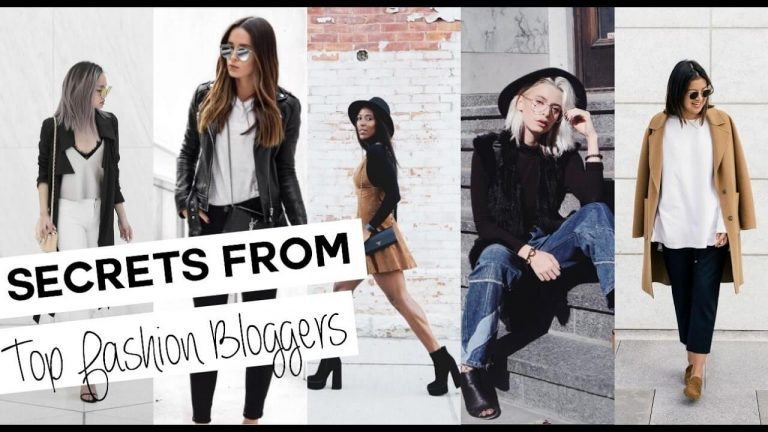 Opt for Genuinely Aesthetic Posts
The Instagram Universe is a highly competitive place with new pages constantly craving for more attention and brand new followers. People are constantly being bombarded with more and more feed so they have become quite choosy.
Your overall feed must be crisp, compact, uniform, and clean to attract attention. Pay attention to the overall aesthetics. Be consistent and use the same editing styles and filters for all your pictures to demonstrate your professionalism.
It's Not End Yet: Always Be Patient
It takes some time to come up with a genuine and authentic fashion Instagram Page. You simply cannot expect overnight fame and instant success. Patience is the key. If you are passionate and have faith in what you are doing, success will follow.
Be patient and determined and do not get swayed by numbers. Stay cool and establish a firm footing on the Instagram landscape.
Author Bio:
Pete Campbell is an SMM and SEM expert attached to a well-known digital marketing company based in Philadelphia. He runs his own blog and has a strong fan base where he provides informative posts and guides. He comes up with important Instagram, tips, hacks, and brilliant ways to buy real Instagram likes.