For the past 20 years, the word SEO, which stands for Search Engine Optimization, has been the most important parameter in the whole digital marketing space.
SEO was not that popular back then but now, thousands of people are choosing SEO as a great career option.
Why?
Because of the high demand for skilled SEO Marketers, the SEO industry is creating
thousands of
jobs in Digital marketing industry every
 year and SEO experts are getting paid some
handsome amount of salary
than other departments
.
In this blog post, you will get to learn about what is SEO and how you can start your career as an SEO expert in-depth.
What is SEO all about?
Search engines like Google, Yahoo, Bing, etc. try to show only relevant search results from trusted websites to the users. Higher the relevancy and authority of the website, the higher it will appear in the search results.
Spammy sites or websites with thin contents rarely get included in the first-page search results.
So, here's how SEO should be defined…
SEO is a practice of making search engines like Google to trust your website and show up higher in the search results which boosts the quality and quantity of traffic to your website.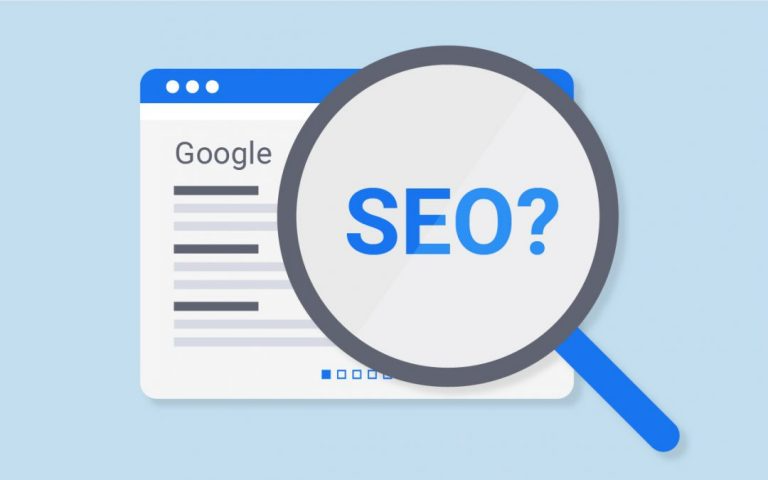 Everyone in the
digital marketing
space puts too much emphasis on SEO because most of the traffic an average website gets are from organic traffic i.e. search engines.
According to a stat from
backlinko.com
, "
70.6% of all the traffic on the web comes from search engines
".
Why Should You Choose SEO as a Career?
Because, being an SEO expert is full of challenges and competition, as you will have to come up with new ideas, plans, and strategies in order to get on the top of the game.
It's definitely NOT for people who want a simple and boring lifestyle.
India is already a World's second-biggest internet population country which is all set to become double in the next 3 years. There are still
70% of 50 million SMBs waiting to go Digital in India
. So, these SMBs, including current and coming, will need experts who can make their brands accessible on the internet and helps to beat the competition.
Therefore, in the coming years, there will be a lot of job openings in the digital marketing sectors including SEO.
Below are a few Good Reasons stating why you should choose
SEO as a career
:
There is a great demand for SEO services out there because online marketing space is expanding exponentially.

SEO experts earn quite a handsome amount of money. Your earnings can go somewhere from ₹15,000 to ₹2,50,000 per month or even more, depending on your experience.

After gaining some experience, you can be recognized globally like Neil Patel, Brian Dean, and Rand Fishkin, etc.
Skills Affecting SEO
Below are a few skills that you need to add to earn as an SEO expert:
Web Analytics

Creative Thinking

Graphics Design

Content Writing

Web Design

HTML & CSS

Social Media Optimization

Search Engine Marketing (SEM)

Social Media Marketing
Basically, SEO is the combination of these skills. More or less, your earnings will depend upon the number of skills you have mastered and years of experience you have. In short, you need a little bit of everything. 
Job Opportunities in SEO
A decade back, SEO was not at all seen as a career option, but from the last few years, there's a lot of buzz going around the SEO. Many people out there are going for jobs related to the SEO and it has become a fantastic career option.
In most cases, to work in the SEO field, you don't need a degree or a higher education but some diverse skills that are currently not being taught in colleges and universities.
However, these skills can be mastered by learning online and practicing yourself. There are a lot of related free and paid resources available on the internet. For e.g. you can get some SEO related courses on
YouTube
,
Coursera
,
Backlinko Hub
,
Udemy
, etc.
Also, you can learn from a
digital marketing institute
that will provide you the complete training on SEO.
Various SEO Job Profiles and Designations
SEO Trainee or Fresher

SEO Executive

SEO Analyst

Sr. SEO Executive

SEO Content Writer

SEO Consultant

SEO Manager

Digital Marketing Manager
Where SEO Trainee or Fresher is the lowest designation (with ₹10,000 to ₹20,000 per month) and Digital Marketing Manager is the highest designation (with ₹1,50,000 to ₹2,50,000 per month).
In India, you can hunt for the various jobs related to the SEO through websites like
Naukri
,
Indeed
,
Shine
,
Kretaro
, etc. You can also apply directly by sending your CV and other details via email to any company but make sure to mention your previous works and experiences.
Joining a few digital marketing related Facebook groups will also help you know about the various SEO job openings around the globe. Being an active member of the group will also help you learn new things related to SEO and digital marketing.
Some of the famous and dedicated Facebook groups that you can join are:
There are many other SEO jobs related groups that you can find on FB by searching for SEO and filtering the search results by Groups.
Keeping Yourself Updated in the SEO Space
As mentioned already, SEO is full of challenges and competition, so you must keep yourself updated with the latest information about search engine algorithm updates, link building tips-tricks, Google SEO updates, policy changes, etc.
But how to get the latest information about the SEO and Digital Marketing industry?
Well, being a part of a community where people share their findings and the latest happenings in the SEO and Digital Marketing space always helps.
Joining helpful and active Facebook groups, reading articles by famous blogs and following a few SEO experts on Twitter helps a lot in staying updated.
Top SEO Blogs to Read to Keep Yourself Updated
The blogs which are listed here, share very detailed and informative articles on SEO related topics.
Top SEO Experts to Follow on Twitter
Twitter is the best way to instantly know about any updates in the digital marketing universe.
Here's a list of a few SEO experts from all over the world that you can follow on Twitter.
Advice for Beginners
SEO is something that you can learn only by practicing every day. You can't be an SEO expert just by reading blogs and following experts – it just doesn't work that way.
Creating a blog/website related to something you are passionate about and practicing SEO tips and tactics on it would help you understand the basics of SEO and you will definitely discover some SEO tricks that no one has earlier talked about.
You can even show your blog/website as a testimonial while applying for the SEO related jobs in any organization.
After gaining some experience, you can start freelancing (
Fiverr
,
Upwork
, etc.) or an SEO Company by collaborating with a few other like-minded people.
At first, it may seem like rocket science to create a blog, but it's not too technical to create a WordPress site. You won't even have to write a single line of code. Below are a few baby steps to get started with your first WordPress blog:
Buying a Domain Name (e.g.

xyz.com

)

Buying a Web Hosting Service

Connecting the Domain with the Hosting

Setting Up the WordPress

Writing Your First Article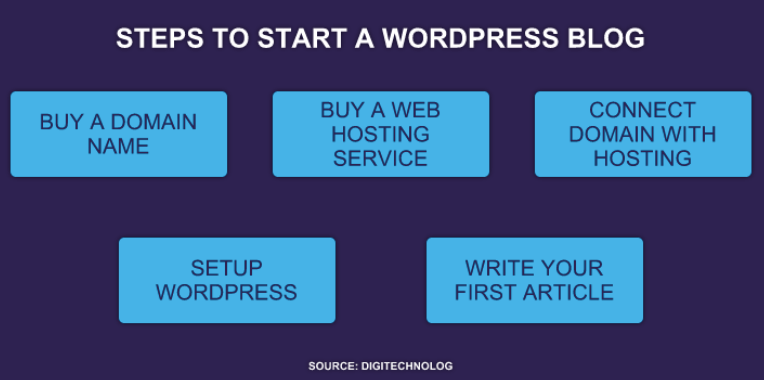 That's it. Pretty straightforward and simple.
Sometimes, a few hosting providers like
GoDaddy
provide free domains when you buy any hosting plan.
Conclusion
Being an SEO expert might be highly challenging and requires a lot of patience but, what's the fun in choosing a boring job?
So, if you're willing to accept the challenges, competition, and volatilities present in the SEO industry, then you should definitely get it going.
Start learning SEO tips from freely available resources on the internet and use the knowledge to grow your own blog/website. You can also show your website as a testimonial while going for an SEO expert job.
Go ahead. A great future is waiting for you.
If you have any related queries, let's know by dropping a quick comment right now.
Author's Bio
Deepak
deepak@digitechnolog.com
A blogger, digital marketer, and a WordPress expert. Founder of the
digiTechnolog
, Deepak writes about SEO, WordPress Optimization and various other internet-related Topics.