Learning has no limits and boundaries. This has been clearly manifested by our one of the trainees in Mumbai - Sana Shaikh who is a full stack developer by profession and a complete marketer by passion.
Meet Digiperformer Aashay Sao who has completed advanced digital marketing training from Digiperform 6 months ago.
Meet Digiperformer Ravi Thakur, currently working as a Social Media Executive at Sujata Home Appliances. Being graduated from a science background, he's always been interested in the marketing and looking for the best career options before joining dCDMC training at...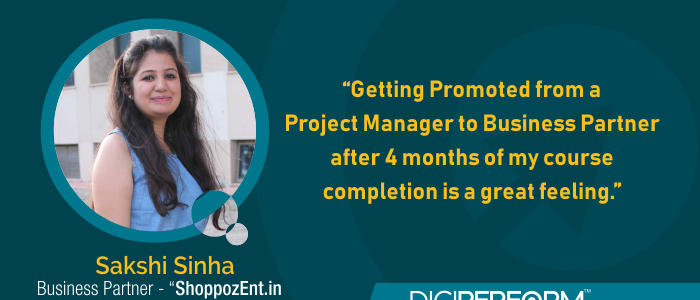 Meet Digiperformer Sakshi Sinha as she shares her experience of getting Upskilled at Digiperform, currently working as a Business Partner of Shoppoz.com.