Meet Digiperformer Bhavika Joshi who is currently earning more than 50K in a month as a Social Media Marketing freelancer.
Meet Digiperformer Arunendra Kumar Singh who has completed digital marketing course from us and now working as a digital marketing executive in one of the digital marketing companies for 7 months.
Meet Digiperformer Garima Khatwani, currently working as a Digital Marketing Manager in one of the well-renowned fashion apparel brand - Numero Uno Clothing Ltd.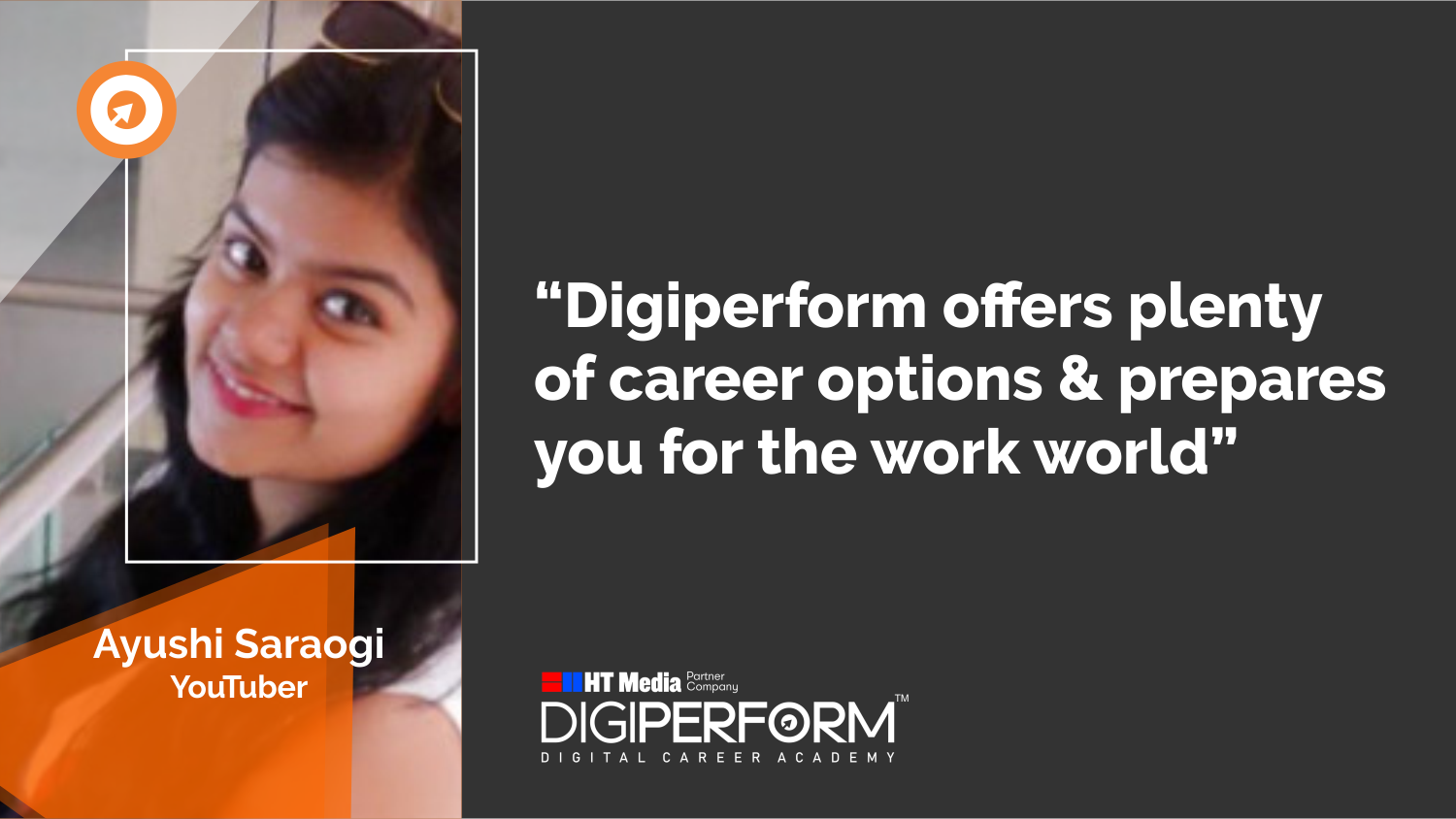 Meet Digiperformer Ayushi Saraogi, a BBA graduate, and sassy YouTuber. Along with her YouTube channel, she is also working on various projects as a Freelancer.