Facebook has become one of the basic subsistence for personal as well as business. Even the market has accepted the fact that Facebook is the only social media tool for companies that can link to millions of people with just a few clicks. With the daily active user population of 1.03 billion on mobile alone itself, it can give you a wide range to target your audience that you may not be able to reach in any other way. Facebook ads are a great way to build a database of committed people/audience who are interested in what you offer because Facebook's reach and targeting options are exceptional.
What is a Facebook Ad?
Facebook Ad is an online advertisement created by a business on Facebook that serves all online Facebook users based on their activity, demographic information, device use information, advertising and marketing partner-supplied information, and off-Facebook activity. Facebook has introduced the easiest process of generating leads on the online platform. With the new Lead Generation objective, you can reach out your customers and prospects for their information.
Here are some common facts about Facebook Ads listed on Facebook:
Your Facebook Ads can appear in News Feed in the right column of Facebook on desktop as well as mobile

The content of Ad is sometimes paired with news about social actions that your friends have taken, like liking a Page, sharing a content, following a Page.

Your friends might see news about the social actions you have taken in Facebook ads. This news will only be shown to your confirmed friends and will adhere to applicable privacy settings you've set for your account. If a photo is used, it's your profile photo and not a photo from your photo albums.

Facebook doesn't sell your info to advertisers.

Facebook actively enforces policies that help protect your experience with third-party apps and ad networks.
Benefits of Facebook Ads
Customers spend most of their time on Facebook
– On an average 80% of all Internet users use Facebook out of which 65% are adults over the age of 65 who check their Facebook page multiple times per day. Therefore regardless of who your customers are and from where they belong, they are using Facebook daily at regular intervals.
Facebook advertising is Fast-
Facebook advertising is result oriented and drives immediate results. You start reaching thousands of people at just a few clicks once you start your advertisement. If you are looking for the fastest way to drive traffic and conversions, Facebook advertising is the best solution.
The most Targeted form of advertising
– one of the benefits of Facebook advertising is its ability to reach your exact audience where you can advertise to people by age, interests, behavior, and location. If you really know your customers, this is the best medium to Facebook advertising to engage them.
The Cheapest form of Advertising-
It is one of the cheapest forms of all online advertising where you can spend as little as you want and reach hundreds of people. It is a money-saving form of advertising as compared to other expensive forms of advertising such as radio ads, television commercials, billboards, and other traditional media to reach the same audience.
Facebook advertising is budget-friendly-
Facebook advertising is budget-friendly as you can control the budget of your advertisement anytime from anywhere. You can set a daily or lifetime budget. You can easily increase or decrease it at any time.
Facebook advertising increases Website Traffic-
Facebook advertising will boost your website traffic. You can run a website click campaign to target your audience and divert them to your website. While you can increase your website traffic through multiple social media platforms, the precision and cost-effectiveness of Facebook advertising make it more beneficial than other sources.
Facebook advertising increases Brand Awareness-
Facebook advertising is a great way to make people aware of what you have to offer and significantly build your brand awareness. The more people know about your brand, the more likely they will purchase your products when it is time to make a decision.
Facebook advertising builds Engagement-
Facebook advertising builds engagement with your target audience which can consist of the likes, comments, and interactions on your advertisements. Engagement is important for your business because it signifies a stronger connection with your target audience. The more engaged your audience is, the stronger your connection is with them. The more connected they are to your business, the more likely they will convert. Investing in social media management can be a good way to increase your brand's engagement.
Facebook advertising increases Revenue, Sales, and Leads-
Facebook advertising is just only for promoting and advertising your company, it actually drives revenue, sales, and leads. When you will divert your audience to your website through campaigns, chances get increased to buy your product also. The purchase depends on you Call-to-Action like downloading any song, purchasing any dress, filling the form for admissions and so on.
Facebook advertising is Measurable-
Facebook Advertising completely work on data where the results are measurable. Through their Insight reports, you will be able to see how many impressions, clicks, and conversions you are receiving. In order to track conversions, you will need to install conversion pixels on your website to track the activity.
Facebook advertising increases your Customer Attribution-
an Attribution is a number of times your audience sees your brand. The more times they interact with your business, the more likely they will convert. Facebook advertising helps to you increase your touch points and build a relationship with your audience and leads to more conversions in the future.
Facebook advertising can lower your Cost Per Acquisition-
If you are using Facebook advertising to work for your business, it will help to decrease your acquisition costs as well because Facebook advertising is so cheap as compared to other online marketing methods.
Facebook advertising can drive Offline Sales
– Facebook advertising can also drive offline sales as running Facebook ads see higher in-store traffic. Some of your customers will likely see your ads on Facebook, visit your website, and visit your location if they trust your solution.
Increases word-of-mouth and referrals-
The social aspect of Facebook advertising makes it better than any other form of advertising that exists. If your ads are reaching the right people, they will likely to share or discuss it with a friend. The ability to spread word-of-mouth and referrals will be a significant benefit your business can capitalize on by using Facebook advertising.
Facebook advertising is Mobile-
Mobile is the future of online and currently more than 70% of all Internet users are mobile. Over 84% of Facebook users access Facebook from a mobile device. In fact, Facebook is one of the largest mobile applications that exist today worldwide.
Facebook advertising can help you build your Email List
– Facebook advertising can fuel your database along with email marketing efforts. You can Facebook lead Ad forms to capture email contacts through Facebook ads. You can also direct traffic to an external form on your website to build your email list.
Facebook advertising can grow your Blog Traffic-
You can use Facebook advertising to expose your blog to the masses and generate instant traffic. Through advertising your blog on Facebook, you can gain more trust and credibility with your audience and provide the relevant information for the readers as well. Blogs are a great way to build a deeper connection with your audience. And, Facebook advertising can act role of Bridge/Connection between your blog and traffic.
Facebook advertising can increase your SEO rankings-
Search engines rely on social signals to rank websites which also depends on the activity on your content all over the internet including your social content. This activity includes shares, likes, and comments on your posts. Facebook advertising can help you increase your social signals, which will indirectly influence your SEO rankings.
Competitors are using Facebook advertising-
Everyone who believes in the path of Digitalization using Facebook advertising to grow their business even your competitors. You are making it easier for them and give opportunities to explore your audience by not using Facebook advertising. If you are not using online advertising to grow your business, you will stay behind in the success rate. If your customers spend most of their time on social media, you need to make sure you are using it to grow your business.
Types of Leads:
On Facebook, there are two ways you can generate leads: direct leads and indirect leads.
Direct Leads
Direct leads are generated by sharing content that links directly back to a form on your website where visitors can share information in exchange for an offer whether that be an ebook, coupon, infographic, or any other piece of content. This form is housed on a landing page dedicated to that specific offer.
Indirect Leads
Indirect leads are generated by using Facebook on the path to conversion. For example, if you shared a blog post that had a call-to-action to a landing page at the bottom of the post, your initial Facebook share is helping direct visitors to that landing page.
How to create Facebook Ad Campaign? (Step by step)
Step 1- Login into your Facebook Account and open your Business Page
Step 2 – Go to right side of your Page and click on the arrow which you will show you the multiple options.
Step 3- Click on Create Ads where you will get your Ad Manager Page
Step 4 – Create your campaign
Choose your objective
The first step in creating an ad in ad creation is choosing an objective from the list.
Name your campaign
Next, to Campaign Name, add a name for your campaign or use the default name that appears.
Create your ad sets
Name your ad set
Next to Ad Set Name, add a name for your ad set or use the default name that appears.
Choose your audience
In the Audience section, fill out the details of your audience. You can choose audience characteristics such as age, gender, interests and more. Learn about the targeting options available.
Select your ad placements
In the Placements section, decide where your ads will appear on Facebook, Instagram or Audience Network. If you select Automatic Placements, your ads will be shown to your audience in a place that it's likely to perform best. If you would like to do this manually, select Edit Placements. Learn more about selecting ad placements.
Set your budget and ad schedule
In the Budget & Schedule section, you can choose a budget and set your ad's schedule. Learn more about budget, delivery, and charges on your Facebook ads.
Select your Page
You'll only be prompted to add a Page if you've selected an ad objective that requires a Page selection. If you don't see the Pages section, skip to the Audience section. If you create ads for multiple Facebook pages, select the Page you would like to create an ad for.
Select an ad format
In the Format section, choose from several ad formats, including Carousel, single image, single video, slideshow, or Collection.
Choose your media
In the Media section, choose the creative you'd like to use in your ad.
Add text to your ads
After choosing your images, you can enter the text you'd like your ad to have. You may also have the option to add a call-to-action button, choose a pixel and more.
Note: If you're running ads that aren't associated with a Facebook Page, you'll only be able to run ads in the right column of Facebook.
Place your order and choose how you want to pay for your ads
When you're ready, click Confirm at the bottom of the flow to create your ads. The first time you place an order, you'll be asked to enter your payment information. Learn more about payment options for advertising
Download Your Leads
Accessing your leads is a manual process for now. To get your leads, go to the Facebook page that's connected to your ads and click the Publishing Tools tab at the top.

From there, click Forms Library on the left side of the screen. Keep in mind that you need to have admin access to view forms.

On the right, you'll see all of the forms that you've created. Click the Download link next to your form to download your leads in CSV format.
How it works:
Show your ad to users, and if they're interested, they'll click the call to action to bring up a form pre-filled with their personal information that they've shared with the network. They can then review the information, edit it if needed and click Submit.
The autofill forms make the signup process as easy as possible. And the fewer people have to do, the higher the probability they'll convert. If you need more information from users than Facebook can provide, you can ask for it by customizing the form.

Keep in mind that Facebook has only released the Lead Generation objective to some advertisers. If you don't have it yet, don't fret. You should get it soon.
There are few tips that can help you to use Facebook Ads to generate leads: Direct Landing Pages: The most measure is to send the audience directly to the landing pages of the website for generating leads. Make sure you use compelling feature image and landing page that has all the information about the product and services you are offering. Call to Action: On the same page, ask the audience for to act on the Call to Action button. It can be to download the E-book, filling the form or buy button. The audience should know the next step they need to take.
Post blogs that can generate leads: Another way to post blogs and create content related to your product related leads with a call to action button. It has been proven that post with Call to Action anchor text(highlighted text) are responsible for between 47% to 93% of a post leads. Create Videos: Videos give a more effect on audience's mind than an article. Video posts have 135% greater organic search than written posts. So, if you are trying to increase your lead generation efforts on Facebook, you should start using videos to help introduce and promote those lead generating content whether they are offers, products, events, courses etc. Put Call to Action at the end of the video plus bottom of the video too.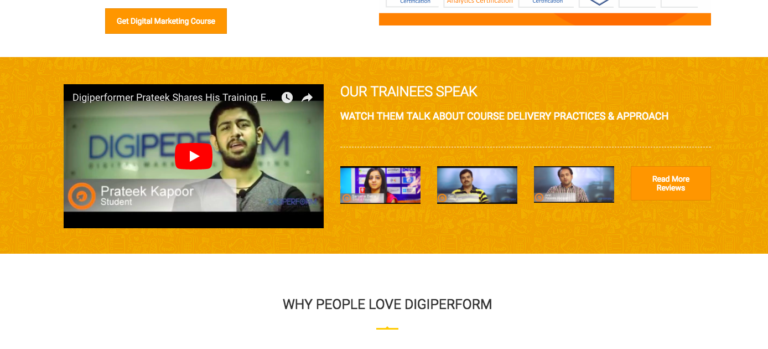 Run a Contest: Audience love content and takeaways. For a lead generating content, publish a post on Facebook that includes an attractive image with a tagline, compelling language, and forms with details to fill.
Engaging Page or post: Your Facebook page should be engaging enough with audiences, so ask for feedback, be interactive with them and reply their concerns on time. Facebook is the only socializing platform where you can be in touch with your followers and audiences 24X7 all around the world. So, always inform them about the upcoming post, events, and contents related to your product which will create curiosity in them and help to generate the leads with just a click.