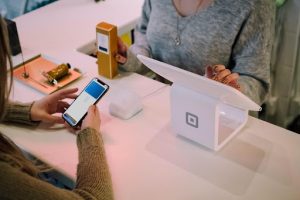 Being a business owner is great, but tracking your inventories, orders, and sales can be challenging. This is why savvy business owners use POS (point of sale) systems to make their processes easier. Data shows that 79% of small businesses use POS systems to process transactions. 
However, although tons of POS systems promise excellent deliveries, only a few do the work. For this reason, we researched the top ten POS systems in the market to help you get the best value for your money. 
Are you unsure of the best POS for your small business? This article will help. 
Let's get started. 
Top 10 POS systems for small businesses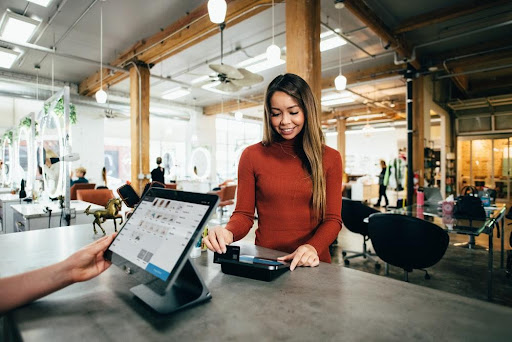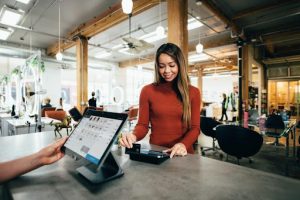 Scaling your small business requires using functional POS systems to simplify your activities. So, here are the best ten POS tools to explore for the best results. 
LightSpeed is the go-to point of sale system for retailers, restaurants, hotels, etc. Regardless of your type of business, its reliable software enhances sales and payment activities and its comprehensive platform handles reporting, inventory, and sales. Therefore, it makes processes faster and less cumbersome. 
LightSpeed offers several features that make it a highly functional tool. For example, its inventory system centralizes purchase catalogs connected to the POS system. This feature allows tracking of unit costs and notification of items running out of stock. 
What's more?
Customers can make special requests on customized items and work and purchase orders, making it a suitable software for bike stores, home decor, and clothing stores. 
LightSpeed moves your business forward by providing accurate and real-time analytics of sales, payments, employees, etc. These insights help you make innovative and proactive business decisions. For instance, it gives updates on stock to know what items are in high demand to store accordingly. 
It is also very flexible, offering a cloud-based data management system that syncs all activities on the cloud. This enables access and business management irrespective of time and location. 
If you want a point-of-sale system with a little to no learning curve, LightSpeed is the right tool to purchase. It's easy to set up, so you won't need help getting started or spending a lot of time explaining how it works to employees. Also, its onboarding resources and a responsive 24/7 support system help to troubleshoot issues quickly. 
Overall, LightSpeed is the best POS system for businesses looking to manage their inventory and payment transactions easily. 
Square is a simple to use POS system that is excellent for small business owners looking to give their brand higher visibility. It offers a unique website creation feature that allows business owners to build websites on the platform. It also provides other qualities that enable customers to transact seamlessly with business owners.
It's straightforward to use, and you only need to Plug the Square Reader into your phone to start accepting payments. The Square Reader enables swipe, chip, and contactless payments, giving you several options to choose from. 
You can track and manage your business with Square because all your activities are synced on the platform. All processes are connected, from registers to sales and readers, so you can complete tasks using one application. 
Square is cloud-based, simple to set up, accepts different payment types, and prints receipts. So it is a flexible and comprehensive point of sale system for business owners. 
Shopify is an e-commerce platform offering POS software for online businesses. It enhances everyday business activity by enabling easy inventory management, a seamless payments system, and customer satisfaction. With the Shopify POS system, you can provide faster payment transactions for buyers because they can pay from anywhere they are.
You can also incentivize existing customers through effective loyalty programs by providing the tools to create and get it running. Finally, it improves customer experience by offering buyers flexible shopping options, including local pickup and ship-to-customer. 
Toast POS system is an excellent option for restaurant or bar businesses. It is an all-in-one software for restaurants looking to offer better services to their customers. 
It provides a Customer Relationship Management (CRM) that creates an inventory of your existing customers and allows you to send personalized messages. Additionally, you can run automated campaigns to promote your business using the POS software. 
Toast POS software further improves customer service by enabling you to split customers' bills, menu items, etc. In addition, you can take orders on the go and notify customers when their order is ready.
Doing this promotes a faster purchase experience that keeps customers coming back. So, if you are in the food industry looking to create a more effortless experience for your customers, the Toaster POS system is a great choice. 
Revel Systems works for several businesses, including retail, bars, and restaurants. It uses the cloud and local storage to preserve information, allowing you to make offline payments. The tool also handles all business management activities, from inventory to reporting and sales. 
Additionally, you can improve customer interaction with your brand through personalization and incentives with the CRM feature. Lastly, Revel Systems provides an excellent user experience that maximizes all the software features. You can also contact their support teams to fix bugs and walk you through any unclear process. 
Vend is a popular POS tool for retail businesses. It is cloud-based and doesn't offer hardware options. Instead, it has an app feature that lets you run your business on the go.
Also, its intuitive characteristics facilitate activities. For example, you can create a sales screen with Quick Keys, letting you immediately view and access the most demanded products. 
Also, combining the Vend Display with the Vend Register IPad app helps you build your customer base and gather buyers' information. 
As a cloud-based POS system, you can use it to sell and accept payment in-store. Also, you can connect with MAC, PC, or other point-of-sale hardware to provide services to buyers. 
TouchBistro is another exceptional restaurant management POS system that enhances operations. The app lets you create reservations quickly and let customers make orders easily. 
It creates better customer relationships by providing the tools you need to design and send personalized gift cards to buyers. Its CRM function also helps you to build profitable loyalty programs to boost customer retention. 
TouchBistro offers exciting features that prove it's more than a POS system but a hub to deliver positive customer experiences. For example, it has a Kitchen display system that ensures accurate orders and a customer-facing display that allows clients to review their demands. 
Quickbooks POS is an efficient point of sale system that facilitates payment transactions, inventory, record keeping, and other sales activities. Whether your retail business is online or offline, the Quickbooks POS system offers the features required for a smooth transaction process.
It provides multiple options for customers to select their most convenient method of payment; contactless, mobile, or gift cards. It also allows easy integration, letting you sync frequently used applications on the software to complete and optimize activities. 
Finally, the Quickbooks POS system provides a simplified set-up process and upgraded, compact hardware for easy mobility. 
PayCafe is an effective POS tool that manages in-person and online payment processes. Its reporting feature is accurate and precise, allowing you to get a complete overview of your business's operations. Also, you can personalize the dashboard to monitor activities with a few clicks. 
PayCafe is easy to use, so it's quick to get started without any prior experience. It also offers advanced security to prevent data breaches and fraud. So, if you want to provide a seamless payment service while protecting your customer's and businesses information, Paysafe is a perfect pick. 
Clover is a POS system for small businesses providing the tools and support they need to manage their companies successfully. It enabled a more straightforward, faster payment process, as customers can pay at a button. You can also reward customers for their commitment through loyalty programs. 
Clover offers flexible options, allowing you to monitor your business from any location and device, whether on a dashboard, mobile app, or a virtual terminal. 
Factors to consider when selecting the best POS system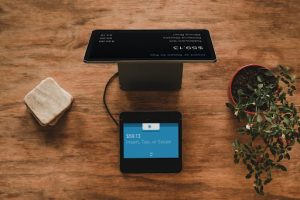 When selecting a suitable POS system for your business, consider specific factors. They include the following: 
An excellent POS system should simplify and not complicate activities. So, when purchasing, opt for point of sale tools with intuitive designs and a straightforward get-started process. 
Data analytics is a must-have for making the best business decisions. Therefore, a POS system with good reporting features updates you about your business's progress and analyzes results to know the following action. 
Choose a POS system that lets you connect to other relevant applications while using the software. This way, you centralize activities, save time, and maximize your experience.
Conclusion
POS systems are a must-have for small businesses looking to grow and improve customer experiences. This article highlighted the ten best POS systems for enhancing payment procedures and boosting customer satisfaction and shared tips on choosing one.