We are living in the era of technology where people prefer to communicate on phones first rather than face to face. For keeping in touch through social media, shopping, hailing a cab, or ordering food, everything starts and ends with smartphones. By making most of it from the same addition of the internet and smartphones, E-commerce is setting trends all over the world. With $681 billion in online sales in 2016, China is the largest market for e-commerce globally followed by the US, and the India is on the way as the fastest growing one.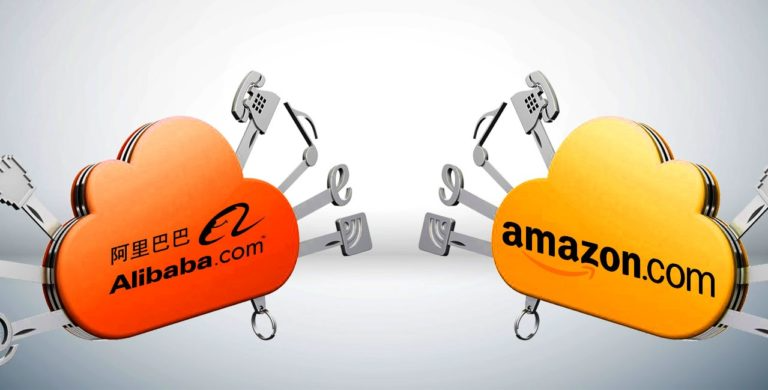 Alibaba is a Chinese e-commerce company that provides consumer to consumer, business to consumer and business to business sales services via web portals which have made a remarkable place in the Asia market with value worth of US$261 billion (2016). Whereas its world-class competitor, Amazon is an e-commerce as well as cloud computing company, which provides online buy and selling services has made worth revenue of US$135.98 billion (2016). As per Alibaba's (which is also known as Amazon of China) founder Jack Ma, the comparison between Alibaba and Amazon make no sense as they both are empires on different pillars and philosophies. Alibaba's philosophy is to empower other to sell products, services and creating an ecosystem who has partnered with 10 million small business sellers. However, Amazon controls everything, both buy and sells.
E-commerce company whether it's Amazon or Alibaba is a like any type of business where buying and selling involve the Internet. As e-commerce industry solely based on the internet, Digital Marketing plays a major role in its growth because it is the only tool that can help in any business growth hacking through digital mediums. So, how Digital Marketing has played a major role in their success?
Social Media: In this crazy world where social media has taken over all hearts, businesses know Social Media is important to thriving internet market strategy. Amazon is quite active on social media in sharing new updates, quickly responds to followers query or frustration and provides a genuine solution to it. Amazon also highlights the products and offers coupons top encourage an increase in sales.
Same way, Alibaba has tried to shake the perception of social media in China which has helped it more than double revenue. Alibaba Co-founder Joseph Tsai said in the interview, "To capture the attention and imagination of young people you have to provide social features" which is immensely true in every sense. 2)   
E-Mail Marketing:
Ecommerce email marketing is the art and science of using email to generate sales for your store.
It has helped both the companies to stay well connected, informing about discount deals, seasonal sale or festive sale and sending a reminder mail if any user has abandoned their shopping carts which really has helped to shower their concern and worth of a single user is for the company and lead to increase in sales.  Emails act as a catalyst to sales and urge customers to check out successfully before it gets vanished.
Mobile/App Marketing: As per 2016 statistic, Alibaba's 75% of shopping revenue is contributed by mobile marketing which is huge in itself whereas there is 35% increase in Amazon's revenue by mobile orders.
70% of mobile users spend the majority of their time on their device in apps, which contribute to the growth of mobile commerce over other forms of E-commerce. Amazon and Alibaba have made big only by following the right pursuit of success with Digital Marketing and win over in their continents by creating right marketing strategies.