Audio-to-text software has come a long way and is becoming increasingly popular over the past years. You should consider using automated transcription services in your content marketing, from interviewing groups to video transcriptions, improving SEO, and more. 
You'll be surprised by how much automatic transcription matters for market research. Promotional videos, recordings, and more are all a good deal for marketers. 
So, the real question is— why should you use automated transcription for your content marketing? Let's find out more! 
How do transcription services work?
Transcription services have three important phases. They are the following: 
Upload:

Upload your audio video file. Set the language you wish to use and the number of speakers there will be. With the power of AI, your file will get transcribed in a few minutes. So, there's no need for any effort from your side. 
Edit:

In case there are any mistakes in your transcription file, you can edit them and use a user-friendly editor. 
Export:

After, it's important to export your transcription to text, VTT, and many other available formats. 
How can you use automatic transcription services as a marketing professional?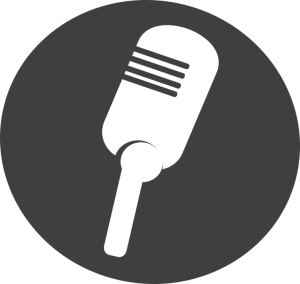 Video captioning is an excellent way to increase your overall reach for your marketing content and make it much more accessible worldwide. You can initially start thinking about users who can't put the sound on while they watch a video. In fact, according to statistics, 92% of users watch videos without sound.
Video captioning also makes the company's videos much more accessible and gives potential customers easy access to content. However, accessibility is far from the benefits that transcription services offer for marketers. For example, the YouTube algorithm prioritizes your videos with complete transcription, ensuring that your content is easy to understand and makes it easier for your audience to relate to. 
Transcription services can be a real-life saver for marketers and people who have done enough market research for the interviews. Nevertheless, they are an excellent way of attracting the attention of your target audience and trying to grab their attention by delivering a product, service, or marketing campaign that addresses their wants, needs, and pain points.
Transcribing the market research is an easily searchable written form that simplifies the competitor's research process and significantly helps you create much more robust newsletters and social media content.
Moreover, using transcription services with interviews is another excellent way of organizing your marketing data and putting it to future use for your marketing campaigns. Using an automated transcription service can make these things much easier and provide you with a vast amount of information within a short period of time.
Additionally, transcription services can improve the quality of your webinars, ensuring that your company is delivering a robust marketing strategy. 
Transcription services are an excellent method of helping you stand out from competitors by hosting much better webinars or live events. You can try including a free transcription of the event since it's a major asset for your customers as they'll be more likely to refer back to you and solidify your perception of your brand's authority.
The transcript won't only ensure your information is retained, but it'll reinforce the idea that your company is hosting helpful and informative events. Especially with video marketing rising, transcription services are becoming a powerful tool for marketing experts. Video captioning helps boost SEO ranking, helping you reach a wider audience, gathering more information, and engaging your audience to a point where it'll lead to higher sales.
5 Reasons why you should use transcription services as a marketer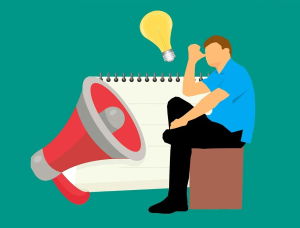 1. Focus groups & interviews
Marketers are consistently conducting interviews with a focus group. However, manual transcription can take lots of your time and isn't something marketers should continuously worry about. Instead, it's a much better deal to use automatic transcription services. For example, Amberscript's audio-to-text transcription software allows you to automatically transcribe your audio to text in a matter of minutes.
The software offers manual and automatic transcription services, so even if you don't want to use automated transcription services, you can hire experts to convert audio to text files manually. This saves you lots of time and even money. In addition, by having text versions, you can quickly gather further insights and use the transcript for publicity or research purposes. 
Videos with captions are always one step ahead of those that have no captions at all. Captions aren't only for people but are proven to increase user engagement, especially on social media and with videos that have audio. Nevertheless, there are many reasons why you should include them, such as:
Much easier to follow

Easier translation for foreign languages 

Higher level of  accessibility 
Furthermore, you can consider using transcription software to transcribe your video files and generate subtitles automatically. Nevertheless, there isn't any reason you shouldn't include subtitles within your videos, so you must give it a go!
Suppose you're a fan of recording webinars, YouTube videos, podcasts, or anything else that promotes your product or service. Although, in that case, you must make it a searchable place, search engines such as Google won't be able to crawl through your video or audio files directly, but they can crawl to your text.
For good reasons, you only have to use the transcript as a description for your file, and everything else will fall into place.
4. Voice recognition speeds up content creation
Therefore, if you write a 2000-word article, you can do so in around half an hour while writing, but when using your voice, you can do this in only 15 minutes! Let's not forget that typing is also much more tiring than talking!
Writing voice content is an extraordinary thing to do, compared to traditional writing methods. After all, your voice is much faster than writing. For example, a professional writer can write no more than 70 words on average, and while talking, you are saying more than 120 words per minute! 
5. The higher purpose for your content
Make an ebook

Take out quotes and passages from transcripts that you can later use on social media 

Use your transcripts as blogs that you can publish on your site
We mentioned everything about adding transcripts to your videos and audios. However, what you need to do firmly depends on your creativity and needs, but here are some other things you can do: 
Why should you choose automated transcription over manual?
Brands concerned about high-quality transcripts need to follow specific guidelines and choose manual transcription. Compared to automated transcription, if an expert takes the time to transcribe audio to text correctly, the accuracy is much higher than automation transcription services. Accuracy rates of transcription services usually hit up to 99% and guarantee top-quality outputs.
However, if you need to transcribe your audio manually, it costs you your time, and this leads to a loss of money as well. Nevertheless, manual transcription is much more expensive than automated ones. Let's not forget that automatic transcriptions have reached a point where the AI is providing high levels of accuracy, nearly the same as manual transcription.
Actors are coming together to make automated transcription services much more powerful, recognizing various dialects and languages. Therefore, automated transcription services are becoming more error-free and almost equivalent to manual transcription services.
However, when choosing automated transcription tools, you must consider distributing transcripts to your employees, shareholders, and customers. Alternatively, do you prefer to refer to them while listening to your recordings? Also, keep in mind the type of software you use. Some software is better than the rest and will highly depend on the accuracy of your transcription services. 
Nevertheless, you can use automated transcription services for anything you put your mind to, and the best part about it is that it's getting better each time you consider using it.
So, it's time to put the work in, pay attention to the software you are using, and closely monitor the changes it has made to your business. After you have monitored this, you can distinguish how well automated transcription has helped you!
That's about it for this article. We showed you everything on automated transcription services for marketers, how it has changed over the years, the best case scenarios you can use automated transcriptions, and how it'll affect your daily life as a content marketer.
Tony Ademi is a freelance SEO content and copywriter. He has been in the writing industry (sic) for three years and has managed to write hundreds of SEO-optimized articles. Moreover, he has written articles that have ranked #1 on Google. Tony's main concern when writing an article is to do extensive research before writing and ensure that the reader is engaged until the end.