In 2022, blogging is still a popular way to share your thoughts and opinions with the world. However, there will be some new trends in how bloggers create content, how they grow blog traffic and readership, and how successful they are in reaching their goals. In this article, we'll explore these trends and give you tips on how to grow a blog. So whether you're just starting a blog or you've been blogging for years, read on to learn what practices are ahead for the world of blogging!
How to Increase Blog Traffic
First, you have to decide for yourself why you need to grow a blog. You should know exactly where you're heading to be able to track your progress. Define what blog growth is to you – whether it's income growth, traffic growth, or anything else. The list of goals will keep you motivated and focused on where you're going. It'll also be easier to monitor your results.
Figuring out what's your target audience is a crucial part of building a blog. You should know exactly who you are writing for. It might take a while to find out what people read about your blog, but it's definitely worth doing. You have to focus on the needs of your target audience to create relevant content.  To find out who your visitors are, you should answer the questions:
What do they do?

How old are they?

What problems might they have?

How can you help them solve their problems?

What do they enjoy reading the most?
When you know your audience, you can give the answers to their most popular questions and keep them coming to your blog again and again.
Relevant content
makes readers take action and share your content more willingly. New shares will attract new audiences with similar concerns and interests.
Keep in mind that you shouldn't limit yourself to 1 or 2 topics in your blog. Find out some new niches that might interest your readers. Talk to your audience. Starts conversations, create polls, learn more about your readers, and build a community around your blog. Reach out to your audience on social media, use hashtags and initiate discussions.
Your blog's content should be easy to read and navigate. When there's no time to read the whole post, your reader should have an opportunity to read through the lines and to find relevant information quickly. Use headings and subheadings, bullet lists, tables, bold texts to help your reader scan through your texts. Don't forget to break your posts into paragraphs. Try to avoid complicated and long sentences that are hard to understand at a first glance.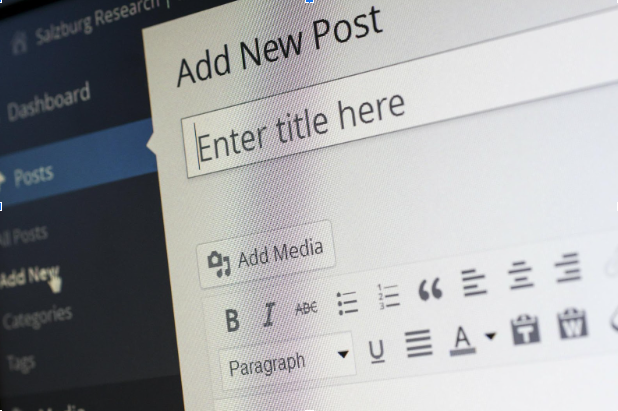 In order to attract readers to your blog, you'll have to work on improving your content. It should be well-written, informative, and interesting. No one wants to read a boring blog post! Make sure you are writing for your target audience and offering them value. Don't forget to proofread your texts so that they don't have any mistakes and typos. Here are some specific types of content that are getting popular among bloggers in 2022:
How-to guides

Listicles

Personal stories and experiences

Expert interviews

Product reviews
One of the best ways to grow your blog is to write catchy headlines that will make people want to click through and read your content. Spend some time brainstorming different headline ideas that accurately reflect the content of your post.
One way to make sure people can find your blog is to use relevant keywords throughout your site. Include them in your titles and meta descriptions for each page, in the tags for each post, and throughout the body of your content. If you're not sure how to choose the right keywords, there are plenty of resources online that can help you out.
Schedule Your Posts and Be Consistent
It's important to have a posting schedule for boosting traffic. Consistency is key when it comes to blogging, and by posting new content on a regular basis, you'll attract new readers and keep them coming back for more. So find a schedule that works for you and stick to it. If you only post once in a while, people will forget about your blog and move on to something else. Aim for at least one new post per week, but more is always better. Find out the best time to post so that your posts can get more views.
People are visual creatures, so including images, infographics, and videos in your blog posts can help attract readers and keep them engaged. Just make sure that any visuals you include are relevant to the topic at hand and add value to the post. Pick the video-editing software that will meet your needs to craft outstanding content for your blog.
Increase Blog Traffic with Question/Answer Sites
Another good way for increasing blog traffic is to answer questions on popular question-and-answer sites like Quora and Stack Exchange. When you provide helpful and relevant answers to questions people are searching for, you can drive traffic back to your blog and build authority. Include a link to your blog in your profile, so people can easily find it.
Social media is a powerful tool that can help you reach a larger audience and grow your blog traffic. By sharing your blog posts on platforms like Twitter, Facebook, and Instagram, you can reach a larger audience and get people interested in what you have to say. Just be sure to use relevant hashtags and post regularly to keep people engaged. Hashtags are one of the most important tools on social media. They help users find the content they're looking for, and they also help boost engagement. When creating hashtags for your blog, be sure to use relevant keywords that describe your content. You can also use popular culture references or current events to create hashtags that will trend on social media.
Make your website design visually appealing and user-friendly. Your website should be designed in a way that's easy to navigate. Design elements such as color scheme, font selection, and layout can make or break your website. Make sure your website is designed with the user in mind. Make a responsive website so that readers can visit it from any device. 
Get Started with Email Marketing
Email marketing plays a great role in growing a blog. Your email list is one of your most valuable assets as a blogger. It's a group of people who have already shown an interest in your content and are more likely to become regular readers. Make sure you're regularly sending out new blog post notifications to your email list, so they don't forget about you!
A guest blog is when you write a blog post for another person's website. This is a great way to grow your traffic because it exposes your work to a whole new audience. Guest posting is a win-win situation – you get exposure, and the other blog gets great content. Plus, it can help build relationships with other bloggers in your niche and create long-lasting partnerships. If you're interested in guest blogging, reach out to other bloggers and see if they're open to hosting your work. By collaborating with other bloggers or businesses, you can share each other's audiences and reach a whole new group of people. 
Invest in Paid Advertising
Paid advertising is another effective way to reach new readers and grow your blog traffic. You can purchase ads on popular search engines, social media platforms, or other websites that are frequented by your target audience. These ads will direct people to your blog, where they can learn more about your content.
Pinterest is a great platform for driving traffic to your blog. When creating pins, be sure to use high-quality images and include keywords in the descriptions. You can also create boards that are specific to your blog content. For example, if you write about fashion, you could create a board for each season's trends. 
As a result, successful blogs will need to focus on creating quality content that appeals to their target audience. In order to do this, bloggers will need to have a clear understanding of who their target audience is and what type of content they are looking for. Additionally, bloggers will need to be proactive in promoting their blog through social media and other channels. If you want your blog to be successful in 2022, it's important that you start planning and implementing these strategies now. By doing so, you'll be ahead of the curve and in a better position to attract and retain readers.