Start-ups have become the hottest trend in India. As per Nasscom disclosure, India has moved to the third position as the fastest growing base of startups worldwide. Each day, a new startup is born. It's always been an exhilarating experience to start a new venture. However, there are the number of challenges that come across to fulfill startup dream with such a shoestring budget. The only way to survive the competition is to go through "Marketing" which can help to reach out to the masses to drive efficient results.
So, why startups need Digital marketing? Why not follow our old Traditional Marketing?
There is no harm in following practices of Traditional Marketing, however, it has become a bygone trend that has no value in such a fast and competitive market. People need results in just one click. Where 35% of Indian population uses the Internet as one of their basic amenities, only Digital Marketing can help you to stay in trend and the league. It can provide all the solutions for your business online and help you to fill the gaps in your business.
So, how Digital Marketing can help a startup? What key measures are required to be niche player in the business?
Digital Marketing is a tool of marketing that includes internet, mobiles and other digital mediums. It helps in building a brand value, consistent flow of traffic and helps in getting users. It also drives leads and online sales. It can help you to survive disruption in competitive environments, move and learn quickly with new trends, focus on existing resources for maximum impact and take the new advantage of technology.
Also Read:
How can digital marketing help startups?
Indian Govt. to offer Rs 10,000 crores to startups; generate 18 lakh jobs
How can Digital Marketing help Young Entrepreneurs?
These following DM tactics can help startups to reach their goals within a small budget.
Build Social Awareness: Social Media Marketing is a very cost effective medium to build your own voice platform. You can choose the social media platforms like Facebook, Instagram, LinkedIn, Twitter etc as per you business requirement. It helps to interact with existing as well as new customers, involves true engagement with the followers and provides a better connect with the customers. Engagement with audience or customers is must for better results.
At an initial stage, create your own brand page on social media, run ads for brand awareness, run contest and polls to engage your user base and stay connected through chats and comments.
Tools that can help are: 
  Hootsuite, quill engage (connects with Google Analytics), BulkBuffer, Post Planner, Bundle Post.
Content is the real soldier – This is the most neglected practice by startups. However, it plays a major role in startup development. Content is called as the "King of Marketing". It's the basic medium to convey the brand message. This generates real traffic and leads.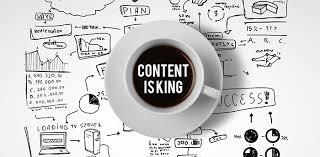 Be consistent in publishing a great and relevant content to build a relationship with current and prospective clients and brand awareness.
Tools : Fiverr, HubSpo0074, BuzzSumo
E–mail marketing: This is the simplest, cost-effective, personal, customizable, and measurable tool. Through E-mail marketing, you can communicate with an audience of any size. It builds credibility, provides knowledge, improves communication and boosts sales.
     Tools: MailChimp, Mailerlite, Constant Contact, AWeber
SEO (Search Engine Optimization) – This is cost-effective with measurable, long-term benefits. It increases the visibility and organic (not –paid) traffic to the website. Always make sure your website is responsive and mobile friendly.
Tools – Google Analytics, Google Webmaster
Growth Hacking – It is a very cost effective method to implement business strategies with the main focus on building, engaging, converting and retaining user base of business. Offer something for free, set up a referral program, and go with exclusivity.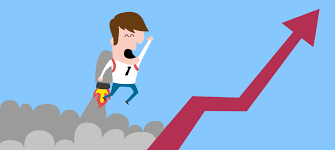 Tools: Colibi.io, Nimble, Qualaroo. It includes all digital marketing tools.
For a successful business, all you need is to follow your heart, be innovative, follow the right techniques and go with the trend or be a trendsetter. Success will follow suit.