Today, everyone wants to expand his/her small business in the world wide web market. For doing so, they continuously need to market their business via
Digital Marketing.
Where, 
Digital marketing (also known as the internet marketing and online marketing) is the marketing of products or services using digital technologies, mainly on the Internet, that includes mobile phones, display advertising, and any other digital medium as well.
To make a brand more visible, get organic web traffic, accumulate a broad audience; digital marketing offers a lot to all kind of businesses. 
Nowadays, digital marketing is rapidly advancing in the blockchain. Or let us say vice-versa; blockchain is changing the world of digital marketing. How?
The blockchain is known as a decentralized digital technology that keeps a record of the financial transactions as it has no vulnerability in the peer to peer network.
Maybe this is the reason why every custom software development company in the USA is providing
Blockchain development services
to their consumers.
On the other hand, blockchain's growth in digital marketing is, at present, revolutionizing the relationship between consumers and businesses. Intending to increase transparency in all business sectors, the usage of blockchain is growing more and more.
Thus, this article foresees all the impacts of blockchain on the digital marketing industry and would let you know how both can go hand in hand?
In other words, how blockchain can transform digital marketing?
Here are the five cases, which our world is presently observing in digital marketing's behavior after the blockchain came.
Blockchain Solves Data Collection And Security Problems
We all know that the data collected in the name of digital marketing gest shared. It is one of the perilous situations that always brings security and privacy of data under risk.
Organizations like
Facebook, Instagram, Twitter, and other social & interactive media
channels maintain the data of their user's activity. I think this is the reason why without the approval of a customer, their data gets in usage and sharing.
Mark Zuckerberg is always in the news for his product, Facebook, which is the name of advertising and marketing, collects data and sell to third parties. Remember, the Facebook data-security incident happened in 2018.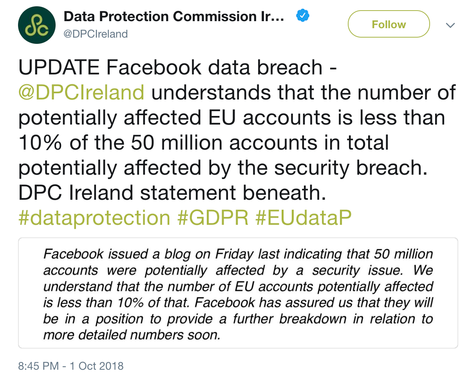 But, by implementing a network of blockchain, 'modern internet for decentralized apps' can solve the risks in data collection, security, and privacy.
This network is created on blockchain-certified signatures; therefore, the personal data remains safe with you, but not by those servers owned by apps.
Implementation of this network impacts the marketers because then they will have no way to access customers personal data directly. They would have to contact the customer to get access to their data.
Blockchain Introduces Alternate Ways Of Digital Advertising
By exhibiting online ads, marketers desire results, i.e., revenue collection. Thinking from an advertiser's point, ads are highly-priced, and the control of inventories is by Google.
However, from the customers, it seems marketers aren't aware at all and keep sending ads to lure in the customers. However, sometimes, customers get irritated with annoying advertisements.
Apps like
BAT (Basic Attention Token)
with blockchain implementation will change the way how customers, marketers, and ad publishers interact.
The steps of this interaction are:
With a proper network of blockchain implementation, marketers buy ads using BAT App platforms. The customers get the liberty to choose the kind of advertisements upon their preference.
If a customer watches an ad, they will also be paid, but that will be less as compared to the marketer. Like customers, the online ad publishers will get a perk from BAT.
Since blockchain is a deeply distributed technology, it guarantees the marketers, publishers, and customers that make communications safe in order to increase marketers target and potential.
Many blockchain development companies in the USA are working into the domain of digital advertising, marketing, and publishing.
Targeting Audiences Better
Mostly, advertisers use to obtain information about customers from various sources like
age, sex, salary, the kind of car, pictures, statuses, and many more.
But, with the help of blockchain, advertisers will need to make a customer profile directly from the customers; depending upon their mood if they want to share or not, as per their permission.
It even creates a more exceptional ability to market every customers' needs and spend advertising only those who are most likely to buy your product.
Blockchain Pull Out The Intermediaries
Other than targeting audiences, blockchain can bring a significant change in digital marketing, i.e., the exclusion of the third-parties, aka intermediaries. Conventionally, digital marketers largely depend on intermediaries for the launch of their ad campaigns.
Previously, Google, Facebook, etc. use to set up the interactions between site owners and digital marketers. But, with the implementation of blockchain, there will be no need for intermediaries.
Blockchain will simply remove everyone between website owners and customers. This will increase the revenue of web owners, thus making everyone self-dependent without taking help of third-parties.
Blockchain Improving Transparency
Blockchain's digital ledger system will allow for tamper-proof transparency for every product. It means buyers can quickly check every single information about the product before deciding it as legit or hox. 
This is putting tremendous power into the bare hands of the customers only to enhance their
CX – Customer Experience.
Like, a company named, the Babyghost fashion line is already using blockchain to tell to create trust among users.
However, these above mentioned five opportunities for blockchain aren't fully functional and yet to be seen. Think tanks like Google and Facebook are among a few companies who are always seen collecting data.
If blockchain implementation gets entirely accepted by everyone, then there are fewer chances of us again undergoing data breaches. But, I believe that the digital marketing transformation is all about the results in the best CX – customer experience.
Also, it's essential to remember that the above scenarios are ideal cases or just a leap of faith to promote blockchain. However, somewhere in my mind, I feel assured based upon this technology because
blockchain technology is gaining trust in the enterprise
. 
No one knows when the vision of a blockchain-based world will, and the commercial blockchain uses will come to existence for everyone.
It's not the end yet……..
One thing is for sure that the dramatical debate over blockchain will never end until the brightest minds of the biggest companies introduce digital marketing and blockchain industry hand in hand to all of us.
Author Bio: 
James Burns is the Founder and CEO of CMS Website Services, a globally ranking web, and mobile app development company. With 10+ years of experience in designing, development, implementation & maintenance of high quality global redundant, compliance-ready applications, network and Data Centers for private and Govt organizations, he has all solutions to your IT problems as a tech-business person.