A growing number of companies outsource many experts who are skilled or have the experiences and resources to tackle the company's online marketing issues much more efficiently.
Nowadays, it has become quite common to hire marketing experts to handle a brand's SEO, content creation, and campaign strategies or working alongside individual freelancers to contribute to one-time projects with their own skills and knowledge.
It's also natural that companies have also started working with recruiting agencies to help them find the finest talent, communicate with them, filter the best candidates, as well as help them integrate successfully into the company culture. 
Alas, when the focus is solely on the brand that's hiring, or the skilled expert that wishes to become the employee, the brand or the agency serving as the mediator can be lost in translation.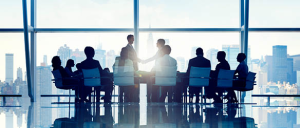 That's means, Branding is vital for recruiters just as much as it is essential for every company and every professional out there. But, the industry does require a specific approach that can help these recruiting agencies to stand out with their success and expertise.
If you own a recruiting agency, here are a few tips on how to brand your agency with ease and make sure your name is also remembered whenever a successful hiring procedure is completed.
Content remains crucial
Just like any other business out there, you should ask yourself:
what is

the purpose of your content

output?

is it to attract better candidates, more companies, to educate your readers about the uniqueness of your process, to inform them of your success through case studies, all of the listed and then some?
Content that has no purpose is no more than just fluff on your pages. You, as an agency with a goal, need to let your purpose become apparent through every piece you publish.
Whether you share unique, experience-based tips for candidates on how to prepare for a job interview, how to master the subtle art of body language, to write an effective cover letter, or you publish first-hand interviews with customers who found work thanks to your effort – it's entirely up to you.
Just make sure that your content speaks volumes of your brand and your values, so as to build a memorable identity through consistent content creation.
Also read: Free Beginner's Guide to Content Marketing.
Invest in memorable marketing
Soon enough you'll have a brilliant design for your recruiting agency brand, and a decent amount of content ready to be published in order to attract the right clients as soon as you hit the market.
However, you should keep in mind that one particularly vital segment of your branding efforts go-to marketing: because what good is it to brand your agency so flawlessly and uniquely only to keep it under wraps and out of reach for businesses that would benefit from your services? 
Even more so, when you're in a competitive market, and you need to make sure your brand is memorable for your potential clients, hopefully much more so than the brands of your competitors, you need to use your creativity.
Stellar flyers with a brief but effective copy to hand out during events are a great way to garner more interest. Alternatively, handing out personalised pens is a great way to woo a potential client and give them something they'll find useful, and even more importantly, they'll think of you every time they use it. 
Of course, make use of social media channels to get the word out and create ample buzz around your rising agency, and to make sure that all those giveaways of yours can have a wider impact and get the word out on your business. 
Focus on your expertise
Do you have the necessary credentials, education, and expertise to run your recruitment business? Assuming that you do, you have an incredible advantage over individuals and organizations that have started their recruiting business based on the fact that the industry is growing, they have some HR experience, and that they have great people skills.
However, you can go for the recruitment automation business tool that has easy to use interface. 
While the listed qualities are useful to an extent, only true experts can make a name for themselves and work with companies that will continue to trust them with their hiring needs in the future.
So, include your credentials and your education on your website, social media channels, and make sure your clients can verify those details from credible sources.
That step alone adds authority to your brand and its name and has the potential to boost your reputation significantly down the line – all you need to do is live up to that education and ensure that you're applying your hard-earned skills in the process. 
Visuals to match your voice
Just like with any other brand out there, it's not only about what you say, but the way you say it that matters. Your visual identity is as important as how you structure your brand voice through your website and offline content, so make sure that your brand colors, font, your logo, your entire visual presentation are consistently represented across all platforms. 
That way, when your clients or candidates see your logo, they'll instantly remember who you are, and they'll be able to recognize you in a sea of competitors that lack your visual edge.
After all, your unique selling point, whatever it may be, needs to be clearly represented not merely through your content, but through appealing imagery used every time you interact with your clients and employees. 
Conclusion
Branding a recruiting agency is a nuanced process that takes time and creativity alike. Use these fundamental principles to create a strategy that will help you stand out in your particular market, and that will help you build and protect your reputation for years to come.
AUTHOR BIO
Jacob Wilson is a business consultant, and an organizational psychologist, based in Brisbane. Passionate about marketing, social networks, and business in general. In his spare time, he writes a lot about new business strategies and digital marketing for Bizzmark blog.