Instagram is a photo and video-sharing social networking service owned by Facebook which keeps on introducing new features to its users. Recently, Instagram has opened its doors to a long-form video where users can upload hour-long video content through newly launched IGTV standalone app.
The announcement was made in San Francisco during the event sharing the introduction of IGTV feature, also sharing the social media platform – Instagram has reached 1 billion users. Instagram CEO Kevin Kevin Systrom at the start of the IGTV event, "I have some really big news the big news is that we are now a global community of a billion monthly actives on Instagram."  
During the even, CEO launched Instagram's new platform IGTV in details offering up a variety of stats around the video consumption on the platform as well. He shared that 60 percent of people watch more videos than the last year and where teens are watching 40 percent less TV in the last 5 years than videos. An entirely new category of video now exists, and it's being made by online video creators.

Credit video site – YouTube (Cnet)
Project Manager Ashley Yuki shared during the event that the IGTV video content is optimized in the way to fit how users watch video on their phones with full-screen vertical videos. The video content will start playing the moment the user clicks on the TV-shaped icon on Instagram or opens the IGTV app.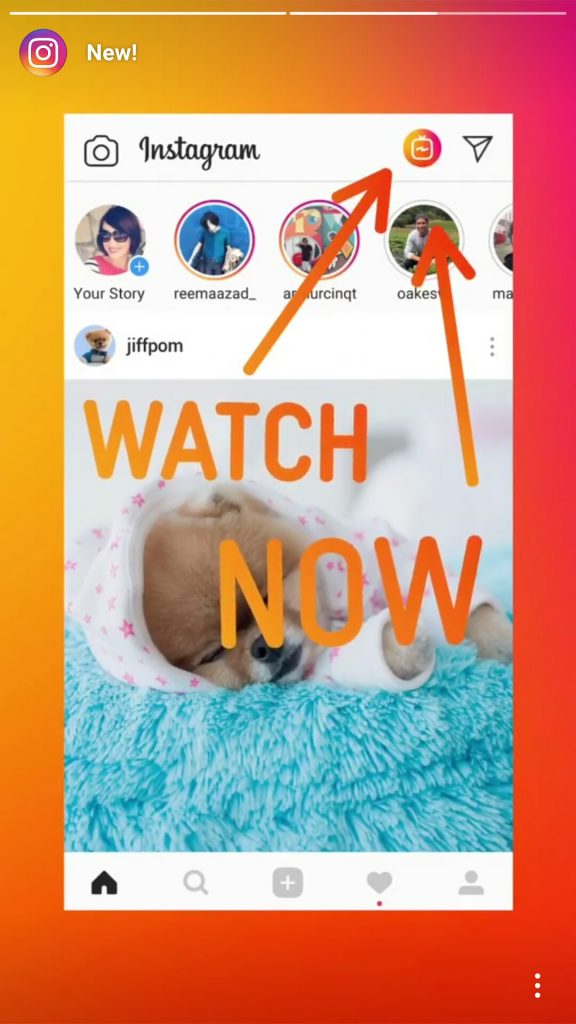 As Instagram is one of the largest and most engaged audiences anywhere in the World, this would be a great feature for online video creators reaching hundreds of millions of followers. If you are new on Instagram and you want lots of views instantly on your video then you need to buy Instagram video views.

In the press blog, Instagram shared," You don't have to search to start watching content from people you already follow on Instagram and others you might like based on your interests. You can swipe up to discover more switch between "For You," "Following," "Popular" and "Continue Watching." You can also like, comment and send videos to friends in Direct."
What is for Advertisers?
Currently, there are no such features in IGTV for advertisement as if now, but video platforms are always a reasonable place to offer to advertise, therefore, there will be a time soon when advertisers can advertise their products over the IGTV platform.
Many advertisers even have reported that they are shifting Facebook Ad dollars to Instagram because of Facebook's rising ad costs. With the launch of IGTV, there is the potential for an entirely new platform for Instagram ads that would spark more interest in Instagram from the advertisers' side.  
Even though Instagram been focussing and looking for various ways to help online video creators to monetize their content. The online creators who will be uploading hour-long videos will have their own channel where the same video will be live and saved as well. During the launch, Instagram shared a few of its top influencers including Lele Pons, Selena Gomez, Kim Kardashian West, and Kevin Hart, who have already started adding videos to their IGTV channels. Even our Bollywood stars are also making most of it.
Cool Part:
IGTV feature seems very exciting and it will help influencers able to post & videos to their feeds, make Stories that last for 24 hours, stream live videos and make these new 60 minute TV shows. This features simply convey the message that now online creators and influencers won't be in need to redirect their audiences to YouTube anymore. They can post and share long videos from the same platform. All the video, as well as picture content, will stay in one place.
The IGTV platform within Instagram and standalone app began rolling out globally yesterday on Android and iOS. All you need to update Instagram and get started.