The scope of Digital Marketing in India has been huge. The traditional print media has stepped back as the Internet media is considered cost-effective trend to be followed; if you wish to target a wider audience. Moreover, Business owners and marketers have accepted the fact and started working on this same so that they can reach the potential audience worldwide which would not easy through traditional media earlier. Digital Marketing aka online marketing is really the buzz right now. It is one of those sectors in the industry which are considered to experience an exponential growth, and really helpful to especially startup owners to overcome the challenge to target the potential audience in limited time. Therefore, studying it and implementing the same digital marketing strategies can be worthy as well as interesting. Let's gear up to know what is Digital Marketing all about? And, how learning online marketing through Digital Marketing Course can help you to fetch better results for bootstrap companies?
WHAT IS DIGITAL MARKETING?
Digital Marketing is a set of online marketing tools and strategies that help to promote and advertise your brand through digital mediums. Promoting a brand over online platforms plays an important role in generating leads and sales. Therefore, Digital marketing strategy is the series of actions that help your business to achieve goals using online marketing tactics and platforms. The term 'strategy' may sound intimidating, but building an effective digital strategy is not that difficult as people suspect.
GROWTH OF DIGITAL MEDIUM
With India's Internet Population crossing over 465 million in 2017 where rural India growing at a much higher rate than urban India says a published by Internet and Mobile Association of India (IAMAI) & market research firm IMRB. Our country has been experiencing rapid strides of progress with an evolving payments landscape, universal access to mobile connectivity, online Aadhar card-linking, Public Internet Access Programme, online ordering, digital jobs and many more internet innovations.
With the same empowerment of internet in India and over 84% 4G network availability by our internet connection provider companies, India has emerged as the strong and high potential country in terms of Digitalization and has been constantly on the parallel path to break all the barriers in online marketing.
WHY DO BUSINESSES NEED DIGITAL MARKETING?
Therefore, the Internet is the most powerful business tool in the India where there has been a  tremendous growth in past few years due to easy availability of smartphones and tabs. With an explosive growth in internet technology and base of more than 150 million 4G users, from research to shopping, banking to customer support, everything has become handy and people are getting used to this digital lifestyle. Likewise,
More than 60% of buying online occurs based on the reviews that are seen online.

More than 25% of the time spent online being done so, on social networks, like Facebook, Twitter, Instagram, etc.

Users spend more than 5 hours a day viewing video content online and making buying decisions.
User tolerance is reducing at an alarming level and they are not afraid to try out new things as well. This urge should definitely make businesses to think and experiment through same mediums to reach out their potential clients.
Competition is cutthroat
. And, with the rise in the number of players in the market, it is exceedingly becoming costlier for businesses to acquire new visitors at the same time.
As you will acquire new potential visitors, the industry will grow and when industry grows, money flows. Therefore;
USE OF NEW TECHNOLOGY = GROWTH = MONEY
MONEY FlOWS INTO INDUSTRY = GROWTH OF INDUSTRY= SUCCESS
HOW CAN DIGITAL MARKETING COURSE HELP STARTUPS?
CREATE YOUR OWN ONLINE SPACE:
Creating an online space is the foremost task to accomplish while making your online marketing strategies. As we are well aware of the fact that everything is digital so as our users. Therefore, you need to showcase your company or brand over the internet platforms. As mobile is another savvy technology that has made lives easier for everyone to grab information about the products or services and purchase them, all you need is to create your own website and make it available on various platforms if you are looking for some major advancements.
Being a businessman, you can hire a specialist; however, an ideal leader should know the basics to lead his/her team and accomplish the task. Digital Marketing Training will help you to understand
how to create your online presence in different modules; like, in Website Creation Module, you get to learn about the basics of your website essentials, how to create the website through WordPress by setting up with Analytics tools
and much more. On the other hand, you learn
how to increase traffic and brand awareness by creating the mobile-friendly website
.
TAKE SOCIAL MEDIA VERY SERIOUSLY:
Social media is no longer just for socializing; it acts as a panacea (remedy) for any business today. As you build your online presence through your website and various social media platforms, you can utilize same platforms to encourage visitors to click on a link, make a purchase, join an event, sign up for your newsletter, etc.
Social media allows you to connect and engage with your audience on a personal level. It is a perfect platform which gives a recognition to your company like no other platform can give you. With the help of Social Media Paid Advertising, you can increase your website visits and recommendations which will eventually give your more sales & profit. It also helps in building a reputation with your client.
Dive into your social media marketing or even you can hire a social media manager for the same however you should be aware how to make social media strategies as these can make or spoil the reputation of your company. Whatever you do, don't underestimate the power of building a relationship, rapport, trust and loyalty with your consumers. Through Digital Marketing Course, you
learn about the fundamental of social media, different social media networks and optimizing your business
.
Also, never forget to follow the three golden rules to avoid any social media faux i.e.
Acknowledge
,
Address
and
Apologize
as social media is a place where people are more expressive in sharing their opinions, viewpoints, and reactions.
Here I have also shared the list of 33 Social Media Marketing Tools that can help you to grow your business in 2018.
PRODUCE MORE SHAREABLE SEO BASED CONTENT
Search engine optimization (SEO) and content marketing go hand-in-hand when it comes to design a powerful online marketing strategy. Content marketing is one of the online marketing technique of creating and distributing informative, valuable, relevant and consistent content (which can be in any form like blogs, creatives, ebooks, videos, etc) to attract and acquire a clearly defined audience with the objective of driving profitable customer action. Whereas, SEO is the process of using certain tactics on your website to raise your ranking on search engine result pages (Google Pages).
In order to incorporate the rules of content marketing to increase profits, you need consistency, frequency, and quality. In order to create appreciable content, one needs to go with the trend as well. Like, The Video will continue to be a trend in 2018 but not just video, Professional Live Video. Every content sharing and social media platforms such as Facebook, Instagram, Snapchat are jumping into live video and adding new features monthly to their platforms.
In digital marketing course, entrepreneurs or wannabe entrepreneurs
learn about the basic fundamentals practices of Professional Blogging as well as content writing and how to set your Company Blog for branding. You would learn how to generate content for your website that people would love to read and share it and how to optimize content and website structure for improving rankings in search engine.
DRIVE MORE TRAFFIC TO YOUR BUSINESS WEBSITE WITH SEARCH ENGINE MARKETING
Organic traffic is not that easy as it seems. You need a lot of patience and dedication in creating valuable content if you want to see on the top of the search pages without even paying for the advertisement. However, it's not impossible. To gain a quick and easy response from your online marketing, SEM – Search Engine Marketing is the best and appreciated way to gain visitors.  
SEM is different from SEO; SEM is a form of online marketing that is all about increasing your website's visibility in search engines with Paid Advertisements like you see on the top of the pages while searching for any products or services. This is done with pay-per-click marketing campaigns that use keywords to showcase your ad to your target audience. You only pay when your ad receives a click, making SEM a highly effective and powerful way to grow your business. The key is to conduct thorough keyword research to ensure the ones you choose to appear with your ads are likely to convert to a sale once clicked.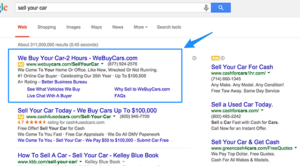 Although this may sound easy, you need to understand and decide the basics while creating these ads for example, what will be your targeting audience, regions, keywords, age group and more. Without proper knowledge, you will be bidding your money on wrong parameters. Even you hire the specialized person for the same, you need to know himself how to track the performance of the campaign, whether the ad campaign is perfectly designed, result oriented, and so on. Proper Digital marketing guide will help you to understand and learn how to Plan your online advertising strategy and paid marketing and the next level to place your online search advertisements on web pages and tracking the conversions.
CAPTURING EMAILS:
Email marketing is one of the digital marketing tools that uses electronic mail as a source of communication to target the interested and potential customers to promote products or services. However, the right motive of email marketing is to build a relationship between the customer and company. Emails play a big role in describing and building a business brand identity. It is one of the factors that cater business success. Email Marketing has become one of the essential tools of digital marketing for business ever since the internet has been introduced to the world.
Email Marketing is the only channel that consumers ask or subscribe to receive. Email subscription can be divided into three categories: email submits, newsletter subscriptions and blog subscriptions. Unlike spam, emails are targeted directly to customers who are interested in your product or business area of expertise. This can allow for much higher conversion as a business is only targeting to those who already have an interest in the brand. Another factor that makes email marketing valuable that it is very easy to see where you have gone wrong or how is your campaign performing.
Most of the email software allows you to track the velocity of the campaigns such as an open rate of emails, how many have been clicked and how many have bought the product after clicking your email. Even you can make changes that can be done easily while measuring the results. You can have full control on your campaign. With proper Email Marketing Training,  you can keep a control and Learn Importance of Email Marketing, and How you can write effective emails through different email marketing tools for business.
MEASURE YOUR GROWTH:
A campaign will lose its value if it won't get analyzed or measured properly. The key matrix to make a campaign successful is a great analytics tool. Analytics tools like Google Analytics and Search Console can summarize how people find your store and what they do upon arriving. Social media analytics tools like Facebook Insights and Ad Manager can tell the age, location, relationship status, interests and behaviors of your fans and customers. Social media listening tools can tell us what customers think about our company and products, and what other topics are interesting to them. Use these tools to unearth insights about your audience's demographic and psychographic profiles to gain a better understanding of what is most important and interesting. Your experience setting up your analytics tool will be different depending on the solution you choose.
FOCUS ON MOBILE MARKETING:
It has been officially released by Facebook which is a social media giant that there is an average of 556 million Mobile Daily Active Users, indicating a year-over-year increase of 49%. This is translated into 945 million Mobile Monthly Active Users, registering a 39% year-over-year increase in users. This is just an indication that the power of mobile social media marketing which should prompt businesses to create more content as per the social media trends and location-based advertising targeting mobile social media users. Now the mobile is the basic source of communication and has become the ideal source for advertising too.
CASE STUDY 1:
Let's study a case study of
Innocent Drinks
now known as
Coca-Cola
.
In 1998, a group of three friends bought  $500 worth of fruits and sold smoothies at a music festival stall. At the end of the day, they decided to run smoothie business and quit their jobs.
Innocent went from small start-up to recently selling 90% of business to Coca-Cola. Most of the people now easily recognize the Innocent brand and the company sells two million smoothies a week to over 7000 shops with the turnover of  $100 million.
How did they manage?
They have followed two strategies :
Content Strategy

Social Strategy
Key Points:
Innocent maintains a regular blog that enables them to attract and engage their audience.

10% of Innocent's profits go to charity, so they utilize their blog to highlight important news from their foundation and how they are making a difference in a poor country.

They have adopted a "Publisher Model" of marketing that publishes multiple recipe books which have a huge impact on brand growth.

They give more value to enrich people knowledge and help them to live the healthy life through their

Content

.

They share their work on

YouTube and social media platforms

that help them to engage their audience at the high level.    
CASE STUDY 2:
How Fynd went from 10k app downloads to 100k downloads in the month?
Fynd is a nearby fashion shopping app. They launched the mobile app in Nov 2015, at the start of the new year we were at 10,128 downloads. In less than a month's time, they multiplied that number 10x to hit 100,000 downloads.
They mainly focused on
End of Season Sale
. E-Commerce in India and everywhere else is characterized by deep discounts and customers have gotten used to it.
The challenge here was to create a month-long campaign without tiring out our customers with the same message. So they split their main campaign —
Festival of Fashion
into sub-campaigns which will run for 2–5 days.
They looked for special dates and events in January & February around which will run for 2–5 days. They looked for special dates and events in January & February around which to run some campaigns. The dates that popped out were
Jan 7 — Mumbai Marathon
Jan 26 — Republic Day
Feb 14 — Valentine's Day
They chalked out a campaign calendar on the basis of this picture.
To maximize the impact of the campaign they had to communicate the same message across all channels. With that strategy, they added discounts for existing and new customers to attract more sales.
Tools & Services Stack Fynd used :
Appsflyer — for attribution

Branch — Deep links

HootSuite — Social media management

Slack — internal communication

Shutterstock — for images

Google Sheets — for tracking the progress

Mixpanel — for app analytics and notifications

New Relic — for monitoring app and server performance

Gupshup — for SMS campaigns and SendGrid — for Email marketing

Geckoboard — for real-time monitoring of multiple events
BEST PRACTICES:
Brainstorming Creative New Ideas
What you are doing currently is good but coming up with brand new ideas can be better for business. It's not enough to only iterate and optimize what you have been following since your time. The most successful startups are always trying creative new things. Maybe a social contest, a funny video, a new online course, a clever PR, etc, you can create your list as much you can. Many of your new and innovative ideas can easily fail, but the few that succeed will be well worth it.
Have a Compelling Story
Storytelling is a powerful tool. If you have a compelling story, use it. How did you come up with your solution? Did you struggle in the beginning? Are you still struggling? Use your story to differentiate yourself from the competition. Startup marketing is all about the customer and establishing an authentic relationship. Having a relatable story to tell is a fast-track.
Use All Your Resources
Your team is one of your biggest marketing tools. Use it to your advantage. Advise them to learn new things through online marketing training so that they can come up with new ideas for your firm. Send them out into the world excited to tell your startup's story to anyone they meet. Run a contest around a major holiday to drum up some hype. Be sure you're not overlooking any marketing resources, big or small.
CONCLUSION:
With digitalization, the businessmen are in need to understand the working and psychology of online consumers and get skilled through
Digital Marketing Training
to win over their competitors and earn potential clients as well as job opportunities. Startup marketing is a complex science. Some great ideas have failed due to a lack of media attention and customer awareness. To be successful, all you need to go with the trend and learn latest happening to run your company.
Also, don't forget to check the list of 25 Brilliant Free Digital Marketing Tools for your Business.