Whenever you go for an interview, hundreds of questions pop up in your mind and led to anxiety stating what type of questions interviewer would ask in the interview. You start self-doubt yourself. Did you miss out anything? This is very stressful especially if you are a fresher. When it comes to digital marketing interviews, there are the specific set of industry-specific questions that are asked at the time of interview. The industry-specific question will be thrown on you and if you are aware of its basic concept then only you would be able to attempt them and win over it.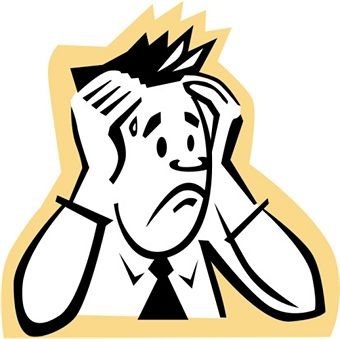 Digital Marketing will grow day by day in coming years and will generate the good amount of opportunities. All you need is to be prepared with the concept, search for opportunities as per your interest and hook up an interview by yourself. In order to make it you prepared for the same, I have listed common digital marketing interview questions that will help you to be answerable and sound confident. Don't forget; these questions are just sample questions based on interview surveys but you'll need to create your own based on your experience and expertise instead of risk to sound like a robot. So be warned! Therefore, have look to 25 set of Interview questions along with the answers for your next digital marketing interview.
1- How do you define Digital Marketing?
Digital Marketing is a type of marketing that is used for targeted, measurable and interactive marketing of products or services using digital technologies to reach and convert leads into customers. The key objective of online marketing is to promote as well as advertise brands, build relations, increase potential as well as loyal customers and increase sales through various digital mediums and internet. In short, it is a series of marketing actions that help your business to achieve goals using online marketing tactics and platforms.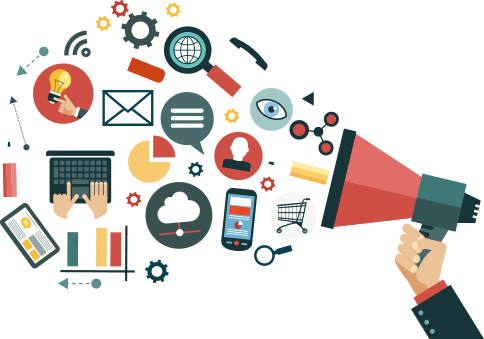 2- How can you categorize the digital marketing?
The digital marketing is a vast concept which is generally categorized into two segments:
Inbound Marketing:
It is a concept of online marketing for attracting customers to brand's products and services via various strategies such as content marketing, social media marketing, search engine optimization, and branding. Inbound marketing helps to attract customers with content designed to attract qualified prospects, convert them into leads and customers, and grow your business. This form of marketing takes the help of social media, digital content in ebooks, webinars or e-newsletter to increase the number of clicks on links and learn more about a company and its services.
Outbound Marketing:
This refers to any type of marketing (generally traditional marketing) where a company initiates the conversation and sends its message out to an audience. The examples include more traditional forms of marketing and advertising such as TV commercials, radio ads, print advertisements such as newspaper ads, magazine ads, flyers, brochures, catalogs, etc, trade shows, outbound sales calls or cold calls, and email spam to reach out potential customers through various mediums including digital as well.
3- Why is online marketing is preferred over traditional marketing?
The following points can well define why online marketing should be preferred over traditional marketing:
Cost Effective:
Online marketing methods are cost effective as compared to other offline methods. Instead of penning out thousands of rupees on Yellow pages or pamphlets, television or radio ads, one can easily be showcase the brands online through PPC, social media or other online strategies. You can also save money with online Pay-Per-Click advertising where it is easy to experiment with small ad volumes until you perfect your strategy and then expand your marketing budget when you are assured of a positive sales return.
Everything is measurable:
With digital marketing tools, each effort can be tracked and illustrated in detailed graphs that state traffic growth, leads and sales conversions from your specific search marketing campaigns. Using a free traffic analysis tool like Google Analytics, it is easy to calculate your return on investment (ROI) so you can appreciate the excellent value generated from your online marketing budget.
Brand Engagement:
In the crowded market and competition, one needs to establish and maintain positive brand awareness and client loyalty. Apart from word-of-mouth and leveraging personal relationships with your existing or potential clients, a website is the most important marketing tool a business can have.
Demographic Targeting:
Online marketing offers to target and measures the response from specific demographics and regions through online marketing campaigns which is often astonishing to business owners who normally use traditional media. The parameters like new demographic prediction and online advertising platforms allow you to specifically target the specific consumer demographically even if anyone wants to target young people between the ages of 16-30 which can easily be done.
Real-time results:
With online marketing and paid search marketing campaign, you can experience real-time results that enable you to fine-tune your marketing message to achieve your desired effect. If your marketing strategy isn't working effectively, real-time monitoring tools allow you to easily pinpoint exactly where you are going wrong.
4- Which social media channels do you recommend for our business and why?
In this particular question, you need to be company specific. The answer to this question will prove that has the candidate done the research on your company ahead of time, and how well versed he/she is on various social platforms. Also, you need to pay attention if they mention demographics, style or frequency of messaging, and overall strategy.
For example, if you have applied for an E-commerce company. You need to go through its past and current status as well platforms they are working on. E-commerce is basically related to sell and purchase of products or services which are highly active on social media channels. Analyze and state your points according to the company's requirements. Design social media plan always as per the company profile before going out for an interview.
5- How do you deal with negative comments or a brand reputation crisis?
The way they define brand reputation 'crisis' can tell you a lot about how much experience they have or have they really faced in goof up yet. If they haven't had a real social media crisis in their own experience, they should at least be familiar with some famous brand reputation blunders. Dealing with negative comments or reviews properly is vital to this position. Share the importance to handle the goof-ups by stating examples.
Examples of Brand Crisis:
Zomato
In one of the recent Zomato ad, Zomato used letters that are short for Hindi language expletives, started going viral on Twitter and Facebook with people calling it sexist, cheap and crass. The ad had to be pulled down because of all the criticism that had hurt Indian sentiments stating that Zomato is a family brand should not have gone so cheap for publicity. Even experts even criticized the ad for being in bad taste.
Manforce – Navratri
Traders' body CAIT asked the Centre to ban an outdoor advertisement in Gujarat of Manforce endorsed by actress Sunny Leone, saying it was derogatory and encouraged the youth to use its condoms in the name of Navratri festival. According to reports, the brand had to remove 500 such hoardings across Gujarat, following the massive controversy and it even apologized that the intention was not to hurt any sentiment.
6- What do you mean by a responsive website?
Responsive web design is one of the important marketing approaches to website design that ensures users i.e. website visitors have a good viewing experience no matter what type of device they're using. It has become increasingly important over the last few years as people are reluctantly depended on mobile and it has taken over the sales over traditional ways. Basically, it refers to a site created using Responsive Web Design (RWD) which is fast and compatible with multiple devices as well as browsers.
7- What is the difference between direct marketing and branding?
Direct marketing
is a form of advertising/marketing where businesses communicate directly to customers through various media channels including cell phone text messaging, email, websites, online adverts, database marketing, pamphlets, promotional letters, catalog distribution, targeted television, newspaper, and magazine, etc.
Branding:
The process of branding involved in creating a unique company name and image for a product in the minds of consumers, mainly through advertising campaigns with a consistent theme and message. Branding aims to establish a significant and differentiated presence in the market that attracts and retains loyal customers.
8- What strategies would you use to generate leads?
This question moves from the more general and abstract into the meat of the subject. You should be able to outline two or three specific online marketing strategies that will feed leads to sales funnel via social engagement. You need to be more specific and content related to the company only. Or set your answer with some examples.
9- Explain what is SEO?
Search Engine Optimization is widely known as SEO which is the process of improving the structure, content, and organization of your site so that the Search engines such as Google can index them correctly. It also involves doing promotional activities to boost your search engine rank.
SEO consists of technical optimization, on-page optimization (which includes content development, user-experience evaluation and improvements, and internal link optimization), and link outreach once link-worthy content (textual or otherwise) has been identified or created if properly executed.
10- Explain what is a keyword in digital marketing? How important is it from the point of SEO?
The keyword is the word or term that a user's or person enters into a search engine such as Google, Youtube etc, to find specific or related information.
From SEO point of view, for better page ranking keywords plays a very crucial role. How and where you have used the keywords will reflect your site ranking. This is very important for every business website as they drive targeted web traffic to your business for free.
11- What is the difference between SEO and SEM?
Search Engine Optimization is widely known as SEO which is the process of improving the structure, content, and organization of your site so that the Search engines can index them correctly. It also involves doing promotional activities to boost your search engine rank.
SEM:
Search Engine Marketing is the online marketing process with a goal of getting more visibility in search engines by two ways: either getting more free traffic (SEO) or paid traffic (Paid search advertising). Through paid search advertising all you need to essentially buy advertising space in the search engine results.  
12- Mention what are the primary models for determining Pay-Per-Click?
The primary models for determining Pay-Per-Click are:
Flat rate PPC :
In this type of model, both publisher and advertiser agree to a fixed amount as per the designed campaign that will be paid for each click. In most time, the publisher has a rate card for PPC plan based on different areas of their website or network. The amount varies as per the content that generally attracts more or fewer people.
Bid based PPC :
In this type of model, the advertiser competes with other advertisers in a private auction hosted by a publisher.  The advertiser will inform publisher as per the campaign for the maximum amount of bid he is willing to pay.
13- Explain what is Google Adwords?
Google Adwords is the single most popular PPC advertising system in the world. It works for Pay per click model. Google AdWords is Google's advertising system in which advertisers bid on certain keywords in order for their clickable ads to appear in Google's search results. The AdWords platform enables the business to create ads that appear on Google search engine and their other properties.
14- Mention what is an effective PPC keyword should be like? What are the key elements to optimize the conversion rates per PPC?
An effective PPC keyword should be
Relevant: List out the targeted keywords

Exhaustive: Apart from most popular keywords it should include the "long tail of search"

Expansive: PPC is iterative, therefore the keyword list should be constantly growing and adapting

The conversion rate is nothing but to bring more visitors to your site.  
To increase the conversion rates you have to focus on following things
Write compelling content on your site that is relevant to the keyword or search query

Maintain a high degree of relevance between your ads and corresponding landing pages

The webpage should easy registering process, signing up for a newsletter or making a purchase

Check design of your landing page which should have right combination of color, layout, and GUI to attract more customers
15- List out some of the useful online marketing tools?
Some of the useful online marketing tools are
Google Analytics – for measure and track results

Keyword discovery – for keyword search

Appsflyer — for attribution

Branch — Deep links

HootSuite — Social media management

Slack — internal communication

Shutterstock — for images

Google Sheets — for tracking the progress

Mixpanel — for app analytics and notifications

New Relic — for monitoring app and server performance

Gupshup — for SMS campaigns and SendGrid — for Email marketing

Geckoboard — for real-time monitoring of multiple events
You can ad up more as per your list as well.
16- Explain what is on-page and off page optimization?
Off-page optimization: It is the process of boosting your search engine ranking by getting external links pointing back to it
On page optimization: On page optimization directly deals with the content and structure of the website.
17- Mention what are the characteristics of "bad links"?
The characteristics of "bad links" are:
Links from sites that are unrelated to your sites

Links from low Page Rank and Low traffic

Links from link exchanges

Links from those sites that are not in Google index

Paid links

Link from the same anchor texts coming from multiple sites

Spammy links from blogs or articles.
18- What is Remarketing?
Remarketing is a clever way of online marketing to reconnect with visitors to your website who may not have made an immediate purchase or inquiry. It allows you to position targeted ads in front of a defined audience that had previously visited your website – as they browse elsewhere on the internet.
19- How is content marketing important for any business strategies?
Content Marketing is the marketing information or technique of creating and distributing valuable, relevant and consistent information to attract and target a defined audience with the objective of gaining profitable customer action. It helps in brand building, increases traffic to the website, generated new leads and encourage engagement.
20- Which strategy you would prefer: social media marketing or email marketing?
Both have their own importance in the business:
Social media marketing has a 100% higher lead-to-close rate than outbound marketing where 84% of B2B marketers use social media in many forms to beat the competitors. No matter what you sell and who you sell it to, using social media as a marketing tool can help you grow your brand and pad your wallet.
Whereas, It can be used thoughtfully to build loyalty and trust with your brand. Email marketing is important for building relationships with prospects, leads, current customers, and even past customers because it gives you a chance to speak directly to them, in their inbox, at a time that is convenient for them.
Personalized Questions:
How will you rate yourself on the scale 1 to 10, on your digital marketing knowledge?
Be honest with yourself and interviewer. If you are a fresher, share what you have learned during your training, how and what kind of assignments you have completed, you have taken any internships or not, have you tried digital marketing to enhance your personal skills and so on.
If you already have an experience, then be clear what you have achieved so far and what are your plans thereafter.
What attracted you to the digital marketing industry?
Just be honest and answer according to it. Think about why you applied for this digital marketing job? Why you want to be part of it? Is it fast-paced nature? The fact high-paying salaries were on offer? Or the fact that it's constantly changing, growing and adapting on a weekly basis?
The employer is asking this question to test your commitment to the industry, how you see this industry for your own development and to find out what makes you tick as a digital marketing candidate so your answer needs to convey your commitment and enthusiasm for the sector overall.
An ideal answer would be to say that you were attracted to the industry because it's got a good reputation and there are lots of opportunities available to progress your career, learn new skills and expand your knowledge. This answer shows you're committed to the sector long-term and demonstrates that you're a candidate who's constantly looking to improve and enhance their skills.
Where do you see yourself in five years time in digital marketing sector?
The answer to this question will define how you much are serious about yourself, to this industry and how ambitious you are to be followed and worked with.
It's good to be ambitious but you also need to be realistic as well. If you're interviewing for a digital marketing executive role, you could say you'd like to be a digital marketing manager either in-house or in an agency which will show the employer you're keen to progress and take on extra responsibility possibly at their business.
On the other hand, if you're applying for a digital marketing manager vacancy, you could say you see yourself in a Head of Digital role.
How do you think your experience and knowledge will benefit our business?
With this question, it's all going to come down to your own personal experience – so think about what you've done in the past and what skills you've picked up which they might not necessarily have in-house which could benefit the business overall. Also, consider any particular digital marketing campaigns that you learned a lot from and how this particular knowledge could help the business or one of the business' existing clients.
In this instance, the employer is really asking what differentiates you from the rest of the applicants. So think carefully about what makes you unique (in terms of your digital marketing skills, knowledge, experience and contacts) and how this could have a positive effect on the business.
What has been the biggest challenge of your digital marketing career so far? And how did you overcome it?
They want to know how you deal with challenges and roadblocks and potentially even how you deal with failure. Be honest but sensible. The challenges are guaranteed to crop up in every role. The employer always wants to make sure you're not going to crumble and struggle to cope when they do.
Also Read:
Scope of Digital Marketing Course For Startup-Owners
Certified Digital Marketing Consultant
How to earn 1 lakh salary in digital marketing?
I hope these questions will help you to crack your digital marketing interview. Let me know if you come across something different apart from your old job profiles and experiences. I will be sharing more interview question based on each digital marketing role as well.
Best of Luck!