These days everyone knows that the world and India are on the path of digitalization. The Internet has become the most sensational path of our lives after food. Even our Prime Minister is trying in every way to transform India into a digitally empowered society and knowledge economy. He also aims at the inclusive growth in areas of electronic devices, products, manufacturing and job opportunities.

This vision clearly delivers the message that the time will come when whole of India will be digital empowered and blessed. As if now, there are already more than
465 million internet users
all over India.
Worldwide it has been reported that by 2019, there will be 3.9 billion global internet users, just over half the world's population.
Today's generation is very clever. They understand the importance of the digital world and well aware of the fact that the companies need Digital Marketing trained professionals to overcome the gap between the business and consumers.
Digital Marketing Jobs For Freshers
Digital Marketing has become the mainstream in many professional courses where students and freshers are also interested in learning this skill. This shift in business and market practice is giving rise to many opportunities and even Prime Minister has promised that there will be 65 lakhs digital jobs in the coming next three years which itself gives the crystal clear vision. However, there are many students who are interested in
learning Digital Marketing
and still unaware of what kind of job opportunities they can have after learning the same skill. The students are in a confused state, particularly when it comes to understanding the specific job requirements and assessments they may encounter during the application process. 
Pre-employment tests
 play a crucial role in evaluating candidates' skills and aptitudes. Recently one of the students asked me a question on Quora that she has completed her Digital Marketing Course and still confused what are the job opportunities and responsibilities she can get after her course. So today I have decided to share
10 best Digital Marketing Jobs especially for students
with the job responsibilities and package they can get. Here is the list of top digital marketing jobs or freshers as well as the various positions available for those seeking a career in Digital Marketing:
1)  Social Media Marketing Specialist/Executive:
It can be the best role for those who live and die over social media apps or technology. Generally, you need to spread the content via social media channels and run campaigns over the same. However, running paid advertising in Social Media requires some expertise which you can learn with the experience and knowledge.

Job Responsibilities:
Building and executing social media strategy through competitive and audience research
Generating and sharing content daily that builds meaningful connections
Setting up and optimizing company pages within each social media platform
Build and execute social media strategy through competitive research, platform determination, benchmarking, messaging and audience identification
Generate, edit, publish and share daily content (original text, images, video or HTML) that builds meaningful connections and encourages community members to take action
Set up and optimize company pages within each platform to increase the visibility of the company's social content
Moderate all user-generated content in line with the moderation policy for each community
Create editorial calendars and syndication schedules
Continuously improve by capturing and analyzing the appropriate social data/metrics, insights and best practices, and then acting on the information
Collaborate with other departments (customer relations, sales, etc) to manage reputation, identify key players and coordinate actions
2) Search Engine Specialist/Executive:
Search engine marketing is one of the most important aspects of digital marketing. It is a broad term to define marketing via the search engines, but because Google is the biggest search engine – search engine marketing almost always just refers to marketing via Google AdWords. Search engine marketers will report to digital marketing managers. The goal of a search engine marketer is to bring the target number of leads and clicks from the given marketing budget. Most of the work is involved in analysis, bid management, keyword research, ad copywriting and split testing the ad campaigns.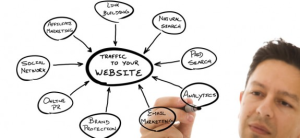 Job Responsibilities:
Optimizing copy and landing pages for search engine optimization
Performing ongoing keyword research including discovery and expansion of keyword opportunities
Researching and implementing content recommendations for organic SEO success
Execute tests, collect and analyze data and results, identify trends and insights in order to achieve maximum ROI in paid search campaigns
Track, report, and analyze website analytics and PPC initiatives and campaigns
Manage campaign expenses, staying on budget, estimating monthly costs and reconciling discrepancies.
Optimize copy and landing pages for search engine marketing
Perform ongoing keyword discovery, expansion, and optimization
Research and implement search engine optimization recommendations
Research and analyze competitor advertising links
Develop and implement link building strategy
Work with the development team to ensure SEO best practices are properly implemented on the newly developed code
Work with editorial and marketing teams to drive SEO in content creation and content programming
Recommend changes to website architecture, content, linking and other factors to improve SEO positions for target keywords.
3) Content Executive/Specialist:
Content Specialist is responsible for content marketing. It includes managing the blog, sales page copywriting, email communications, drip marketing campaigns, a little bit of PR, ebook publications, video marketing, and guest blogging. Generally, content writers who report to content marketing managers are freelancers who write content by working from their home or as a part-time job. However in, big companies, there are fixed paid full-time jobs too.
Job responsibilities:
Write content for the web, news releases, articles, advertising copy, brochures, scripts etc.
Creative content writing for blogs/articles etc.
Social media content creation with, the help of our graphic team
Research on 3rd party sites
A blog for our website to post content and maximize eyeballs
Report on institutional events and stories, for use website and other media.
Maintain and update website content to facilitate the presentation of information related to programs, events, prospective audience.
Identify, develop and manage creative content.
Free Content Marketing Course
4) Digital Marketing Executive/Specialist:
Digital marketing experts are in huge demand and companies hunt for these kinds of people. It is not necessary that you should hold an MBA or have certifications in digital marketing because your projects will be proof that you know digital marketing.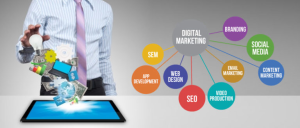 Job Responsibilities:
Planning Web, SEO/SEM, email, social media, and display advertising campaigns
Maintaining our social media presence
Measuring and reporting on the performance of all digital marketing campaigns
Plan and execute all web, SEO/SEM, marketing database, email, social media and display advertising campaigns
Design, build and maintain our social media presence
Measure and report performance of all digital marketing campaigns, and assess against goals (ROI and KPIs)
Identify trends and insights, and optimize spend and performance based on the insights
Brainstorm new and creative growth strategies
Plan, execute and measure experiments and conversion tests
Collaborate with internal teams to create landing pages and optimize the user experience
Utilize the strong analytical ability to evaluate end-to-end customer experience across multiple channels and customer touch points
Instrument conversion points and optimizes user funnels
Collaborate with agencies and other vendor partners
Evaluate emerging technologies. Provide thought leadership and perspective for adoption where appropriate
5) Inbound Marketing Executive/Specialist:
The responsibilities of Inbound Marketers and Content marketers overlap a lot. If you have to define the separate role for an Inbound Marketer, his responsibility will be more towards managing the funnel and conversion at each stage. Lead generation and conversion rate optimization are important components of Inbound Marketing. An Inbound marketer can create a strategy for attracting customers. While the inbound marketing manager creates a strategy on how to attract customers using content marketing, the content marketing manager can focus on the execution of that strategy.
Job Responsibilities:
Search campaign generation / implementation
Keyword research, development & analysis
Content strategy and execution
Become an expert in Inbound Marketing and become the trusted marketing advisor to each of your customers
Actively test and analyze data, content and landing pages to increase ROI and drive incremental volume
Maintain a revenue base by managing account retention and renewal
Work as part of the team to develop strategies for scale and growth
Conduct meetings with clients to review results & reporting
6) Copy Writer (Executive/Specialist):
The copywriter can help the search engine marketer write better ad copy, help the social media manager post better words on social media channels, help the content team refine their content for better reception. Many organizations do not have a dedicated copywriter in the team.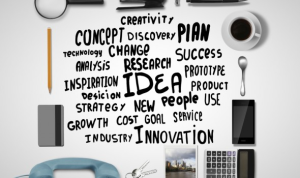 Job Responsibilities:
Writing clear, compelling copy for various mediums (e.g. ads, blog posts, newsletters)
Conducting thorough research and interviews
Working with creative professionals to build marketing projects and campaigns
Write a clear, attractive copy with a distinct voice
Interpret copywriting briefs to understand project requirements
Collaborate with designers, PR and other professionals on large- and small-scale marketing projects (e.g. email campaigns and landing pages)
Conduct high-quality research and interviews
Edit and proofread copy as needed
Use SEO principles to maximize copy's reach
Source images and other content
7) Email Marketing Executive/Specialist:
Emails play a big role in describing and building a business brand identity. It is one of the factors that cater to business success.

Job responsibilities:
Create email marketing campaigns to promote products or services.
Ensure marketing message is conveyed clearly and delivered properly to prospects.
Ensure messages are sent in proper form and template.
Proofread emails for clarity, grammar, and spelling.
Develop a personalization strategy.
Include specific graphics, incentives, and detailed descriptions.
Review messages for brevity.
Send messages to those who have opted in for messages.
Ensure messages are mobile-friendly.
Create a database of emails for lead generation.
Follow up on interested respondents.
Purge non-deliverable email addresses and opt-outs.
Include persuasive 'call-to-action' in advertisements and promotions.
Place orders for products.
Design and write press releases.
Track and analyze direct and interactive marketing campaigns.
Use statistical analysis and reports to create campaigns.
Coordinate and monitor the maintenance, integrity, and security of several databases.
Develop and code the list segmentation for all direct and interactive marketing campaigns and communicate requirements to the primary database vendor.
Free Email Marketing Course
8)

Blogger:
Bloggers are freelance writers who maintain an online journal, also known as a blog. These online journals are shared by people who post entries about a variety of topics. Blogs are usually updated very frequently, and the posts are maintained in chronological order.

Job Responsibilities:
Write fiction or nonfiction through scripts, novels, and biographies
Conduct research to obtain factual information and authentic detail
Choose subject matter that interests readers
Work with editors and clients to shape the material so it can be published
Manage the blog community by moderating and responding to comments.
SEO implementation
Handle social media marketing activities such as posting to Twitter and Facebook.
Answer emails on behalf of the blog.
Perform blog maintenance activities such as updating plugins.
Write content for the blog.
Analyze web analytics data to gauge content performance.
Manage split testing and other content performance tests.
Taking care of subscriptions, syndication, and email newsletters.
Manage guest posting requests.
9) Campaign Executive/Specialist:
The purpose of this position is to manage the delivery of campaigns across the channels that make customers to engage and shop the company's products.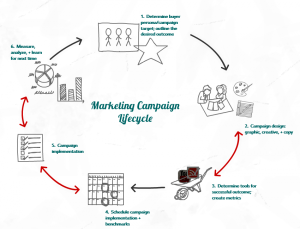 Job responsibilities:
Maintain professional with customers and provide optimal services to same.
Assist the segment and campaign manager and coordinate with internal clients to plan and fabricate marketing campaigns.
Coordinate with clients and prepare a schedule for all clients.
Supervise the effective implementation of marketing campaigns, recommend changes and modifications to various campaign data.
Analyze campaigns and provide a recommendation to all campaigns.
Prepare detailed list-selection criteria and ensure achievement of all objectives
Perform tests and ensure precision in campaign implementation.
Maintain all data and update management systems for various campaigns.
Supervise the response handling and assist in campaign information distribution
Document all campaign strategies and prepare all promotional activities.
Assist campaign manager to deliver marketing data and provide support to all campaign planning and marketing campaigns.
Supervise everyday Interactive workflow and procedures.
Perform troubleshooting on all campaigns to ensure the quality of all programs.
Monitor inventory for all campaigns on an everyday basis and ensure client satisfaction in all activities.
Participate in all pricing and planning strategies and assess inventory for the same.
Monitor and resolve all complex ad serving issues.
Design and monitor all metrics in coordination with account management.
Analyze systems and recommend improvements to all campaigns and prepare appropriate reports.
10) Freelancer:
A person who is having a digital marketing skill can be a full-time Digital Marketer in companies as well a self-employed Freelancer. A freelancer is a term generally used for a person who is the self-employed person who offers services to multiple businesses. The type of work freelancers varies from person to person specialization such as social media marketing, content writer, copywriter, graphic designer and more.
As per the various research and analysis conducted, it has been found that the approximate salary range at various levels in the hierarchy is as follows:

From this, it is evident that the salary range starts from 1.5 lacs per annum and can reach up to 30.0 lacs per annum. Of course, there will be variations based on your skill set, experience, and other such factors. However, the sky is the limit for those who show their true potential!