The blogging is an art where you can share your imaginations in words. In the era of digitalization where the generation would love to spend time on different gadgets rather than talking to each other, blogging comes as a very handy way out to express and follow your passion. This post is especially dedicated to all those people who wish to have their own blog; however, does not exactly know what to keep in mind while blogging. You will come across a number of wannabe bloggers who purchase domains to start a blog but don't know exactly how to follow it. Therefore I'll start with the basic. First, we will discuss what is blogging? Why should one do blogging? What are the benefits of blogging? What are the few tips you need to keep in mind while blogging?
What is Blogging?
If you believe in writing, blogging can give you the platform that can help you to live your passion of writing in a very subtle way. A
blog is basically a discussion or informational website published on the World Wide Web consisting of your point of views on a certain genre.
In digital marketing words,
a blog which is called as weblog or weblog is a website consisting of posts appearing in chronological order with the most recent appearing first.
As writing a
blog is easy however promoting
it and get acknowledged by everyone is really a tricky task to do. A blog will not b worthy enough if it is not acknowledged and well read by viewers.
Why should one start blogging?
Everyone has their own way of style, magic and persona as compare to the world and this uniqueness can make us discover our own goal, embrace and share it to the world. From my point of view, there can be three reasons to start blogging: 1)   
Passion
: Blog can be your digital platform to follow your passion which can be admired by everyone around the world. You can create your text blog with multimedia, vlog (video blog), pictorial blog and much more. 2)   
Business
: You can write professionally for your own business or someone else, work with brands and advertise to receive compensation for your creativity. 3)   
An Expert Advisor:
A blog can be a platform to share your experiences in specific genre or field, thoughts and ideas that you have earned so far from your education, career and life journey.
Benefits of Blogging:
Creativity: Writing a blog will help you to juggle with your thoughts and bring out the creative writer in you. It will refine your thoughts and wrangle them into words which will create magic and provide a voice to it. Blogging brings out an extrovert from an introvert by giving a word of voice.

Benefits of bloging

Money: It will reward you with money and appreciation. There are many online ways where blogging can help you to earn money by monetizing your content and leads to world recognition with patience and time.
How can you generate money from Blogging

Career Opportunity: consistent efforts in creating blogs will help you to grow and enhance your lifetime career. It will create a powerful journey for you to build and explore the art of the world through your ideas and words.
10 tips that you need to keep in mind while blogging:
1)   
Follow Your Passion:
Passion is the driving force of blogging. You need to sit and decide specifically the area of interest that you possess to expertise the art of blogging. One need the tremendous interest in writing that can only build if you love about the subject that your expertise.
2)   
Understand Your Audience:
"Understand your audience better than they understand themselves. It takes a lot of upfront research, and often means being a member of the very tribe you're trying to lead – but it pays off."
– Anonymous Understanding your audience better means you'll have a better idea of what blog content will resonate with them, which is a good start when you get to writing blog posts. You can try simply asking your readers first on Twitter, Facebook or LinkedIn with an engaging quote. If people respond well to it, then this is probably a great topic to write about. 3)   
Create a proper about ME and Contact Page:
It gives a personalized appeal to viewers if you share a brief info about yourself and make it little interesting. Contact Page makes you directly approachable to audiences and keeps them engaging for more queries and information. Through this, you can receive feedbacks and ideas what your viewers are looking for.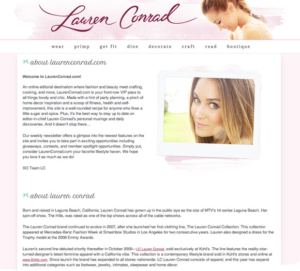 4)    
Plan Your Blog Calendar
: This is the first step to success. Note your ideas and thoughts on a piece of paper or make a note on phone. Schedule your blogs and try to plan few days prior to your publish date. Decide and note on which date you want to upload your post and act according to that.
5)   
Use Simple & Understandable Language:
Your blog should be in simple English language. Don't use complicated words or slangs unless it's very trendy. Keep your information simple and precise with appropriate headings. 6)   
Include Pictures and Videos:
Post your blog with relevant pictures and videos. Pictures & videos add value to your post and give an impression to viewers. One should include pictures and videos to make your post more friendly and approachable.
7)   
Be Consistent:
"Consistency is one of the most important things that bloggers tend to forget. It's much easier to lose your traffic than it is to build it up, so make sure you consistently blog."
– Neil Patel, Founder of KISSmetrics. A study by Hubspot showed that consistent blogging actually leads to higher subscriber growth. Over a two-month span, businesses that published blog entries on a regular basis (more than once a week) added subscribers over twice as fast as those companies that added content once a month.
8)   
Be true to your voice and passion:
"Stay true to yourself and your voice. People don't care to follow sites so much as they care to follow people."
– Chris Pirillo, CEO of LockerGnome. Writing isn't about picking the right topic; it's about finding the right voice. What matters, what readers really resonate with, isn't so much what you say, but how. 9)   
Use Social Media:
You can take the leverage of Social Media to
promote your blogs
with better opportunities. Joining social media platforms like Facebook, Twitter, etc, is completely free and share your work by including links to your latest and regular blogs. All these smart work will increase the awareness of your blogs and add an exposure to your work.
10)   
Interlinking your Blogs:
You should interlink your blogs that share a common topic or related to each other, for example in one post you have written about "Hotels in Kerala" and in another post, you have written about Kerala and have mentioned the same happening events for the same. Here you can interlink them so that both the topics get noticed by viewers. The interlinking can be used to promote your blog through different channels that might attract different audiences. It all depends on how and what kind of audiences you are looking for. Other few things you should do while blogging is:
Build an email list
Guest Blogging
Join blogging community
Participate in Forums