The marketing plays an important role in any business. Whether it's a B2B (business to business) or B2C (business to consumer), it helps to build the relationship between the customer and clients. In my opinion,
marketing is the most important activity in a business as it has a direct effect on sales and profitability.
In today's world, both large and small organizations are competing for the same market in a very most innovative way and only proactive ones have emerged as victors. Today's global economy has realized the importance of small organizations and increasingly giving them the much-needed support to sustain their growth. As a result, a company's survival is dependent upon their wise marketing efforts coupled by financial operational among other functions within their structure.
Generally, in
B2B, a marketer focuses on the logic and features of a product
. There is little to no personal emotion involved in the purchasing decision. The marketer wants to focus on understanding the organizational buyers and how they operate within the confines of their organization's procedures. What's their role? What's important to them? And so on. On the contrary in
B2C marketing, the marketer wants to focus on the benefits of the product.
Their decision is more emotional. Consumers are different in that they demand a variety of distribution channels for convenience, not so with the B2B market. Consumers are less likely to be interested in a lengthy marketing message. They will want you to get right to the point. Consumers don't want to work to understand the benefits; instead, they will want you to clearly point out the benefits to them. ONLINE REVIEWS INFLUENCE CONSUMER BUYING: It has been seen that more than 60% of buying online occurs based on the reviews that are seen online. Companies, therefore, will have to start taking these reviews very seriously. A HUGE AMOUNT OF TIME IS SPENT ON SOCIAL NETWORKS: Social presence is very important, with more than 25% of the time spent online being done so, on social networks, like Facebook, Twitter, etc. USAGE OF VIDEO CONTENT GOING UP: Customers spend more than 5 hours a day viewing video content online and making buying decisions. The implication that one sees because of this is that companies of today need to agile, with a mobile-friendly website, a strong social media presence or E-commerce capabilities. CONSUMER TOLERANCE IS REDUCING AT AN ALARMING LEVEL: Consumer wants a response as fast and as clear as possible. It takes merely one viral tweet or post to destroy or build a company's rapport. Platforms like Quora, Twitter, Facebook, etc. are being used by consumers to share their misfortunes that they had faced with a company. Negativity attracts people and this is human psychology. CUSTOMERS ARE NOT AFRAID OF EXPERIMENTING NEW THINGS: Gone are those days when people are afraid of using a new product and would use it only when somebody else puts a trust deal on the product. Now, a new product with good features and quality is lauded with applause by our consumers. Experimenting concept prevailed and due to which many companies like OYO, Uber, Ola, etc. came to life. With these ones can say that the world has changed, so as the way of they behave and learn. The digital era has completely changed every part of lives. The business world is not exempt from this reality. It's more and more evident that brands must lay down to new paths in their search to connect with their public, and experiential marketing is the key to this. The brands want to give a human touch to their marketing and advertising through digital mediums. The generation is so reluctantly depended on the internet that they want everything just a click away. In the era of digitalization, still, there are 46% of brands who don't have a defined digital marketing strategy while 16% do not have a strategy yet integrated into their marketing activity. This seems insane where more than 3.9 billion global internet users are available and businesses are still not able to find out the importance of digital marketing. So let's discuss what is Digital Marketing? Why is it trending? How has it changed the trends of B2B and B2C marketing? How has digital marketing reframed marketing as H2H, Human to Human? (
How Digital Marketing out your customer first?
)
What is Digital Marketing?
Digital Marketing is the combination of tools and strategies that help marketers and entrepreneurs to promote products or services and target the masses over Internet through digital mediums such as smartphones, laptops etc. A  Digital Marketing is the mix of
right marketing strategies
through which you can target the right audience for your business and expect the desired result out of it. Digital marketing provides the platform or plethora of targeting options, from targeting devices to reaching specific people. It helps to learn and execute different types of targeting, the technology used for targeting and how to target more effectively.
Why is it trending? How has it changed the trends of B2B and B2C marketing?
Worldwide Reach: As Digital Marketing solely dependent on the internet and there is the abundance of internet users in the market, any business can create and reach vast masses or audiences with the help of Digital Marketing. With the help of right tool and strategy, it can be easy to target as much population as u want. You can be even specific to any location and gender too.
Helps to Target Potential Audience: Digital Marketing helps your businesses succeed by allowing you to target the right consumers or audiences who are more likely to buy your products or services. Marketing forms like Television, Radio, Banners, etc. cast a wider area for you where not everyone is going to pay attention to your products or services, however; digital marketing allows narrowing your reach and focusing only on those consumers who have opted or shown interest in your kind of products some way.
Cost Effective and Saves Money: Even marketers and entrepreneurs have accepted the fact that Digital Marketing is more cost effective and result oriented tool than traditional marketing. Initially, you can use online tools at free of cost and later than paid versions to make more money. From small enterprises to big companies, it can be cost saving tool to accomplish targets through different channels.
Leads to Customer to Action: Digital Marketing consists of great marketing strategies that drive people to take actions in the very short course of time that benefits your business or brand. The best way to convert your visitors into customers is to add CTAs (Call-To-Actions) buttons in your every marketing strategy. It is a button that can be of many forms like Buy button, Sign Up form, Download, etc., as per the business requirement which drives your visitor to do what you want them to do. For better results, use the button of proper action keywords to entice the visitors and colored them appropriately. The color scheme, graphics, and even their right positioning create a psychological effect and meaning to them.
Builds Brand Reputation: The traffic that your digital marketing strategies consist of the audiences most probably wants to know more about your brand and purchase what you are offering. If your brands and businesses deliver what you promise, you will build a quality relationship with your audience, helping them to be your consistent and loyal customers. This helps to build a brand reputation as customers who are satisfied with your engagement and performance will glad to share their experiences with others and helps in the word to mouth kind of promotions automatically. It will also lead to your reputation going viral and open up new opportunities and scope to grow more and reach bigger markets.
Better Return on Investment: As Digital Marketing is a very cost effective medium of investment and improves your branding with revenues, it will provide a better ROI than any other form of marketing. It is easy to track and monitor through tools like Google Analytics so that you can measure your results as soon as you target your audience and when the same audience takes the desired action. The key to being in successful digital marketing strategies is to generate a steady flow of traffic and converts to leads or sales. The more of traffic is generated by your businesses, the faster you can realize your return on investment.
How has digital marketing reframed marketing as H2H, Human to Human?
Digital Marketing components give that human touch and give a phenomenal experience to users. Digital Marketing solely based on user's experience and works for their benefit.
Social Media Marketing:
As generation is reluctantly depended on social media, it has been revealed that 78% of the respondents said that the social media posts by the company influence their purchase decisions. But then these are posts that aren't random but are strategy driven to meet an objective.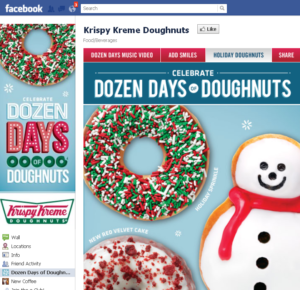 Mobile Marketing:
As mobile has gained more importance in our life, it is the most essential and result oriented platform if you want to target the masses. 62% of the companies that created a website specifically for mobile, mobile-friendly website had increased their sales. Now, with smartphone users checking their devices up to 150 times in a day, the importance of a mobile first website is well understood.
Video Marketing:
It is certainly not new, but the market has changed and video marketing has emerged as the clear winner. Youtube already dominates this field, with a billion users watching hundreds of millions of hours every day. Videos create a lasting impression on viewers than words. It has been estimated that by 2017, as much of 70% of consumer internet traffic will be online video. Videos can be in the form of graphics, pictures, gif, animation and more.
Content Marketing:
A true marketers and businessmen know the importance of content. It has been acknowledged as the "King of the Marketing" by the marketers. 82% of consumers surveyed felt more positive about a brand after they read custom content from that brand. This means that companies will have to produce contextual and informative content. They will also have to distribute it where it will be found by the target audience.
Email Marketing:
This is the simplest, cost-effective, personal, customizable, and measurable tool. Through E-mail marketing, you can communicate with an audience of any size. It builds credibility, provides knowledge, improves communication and boosts sales.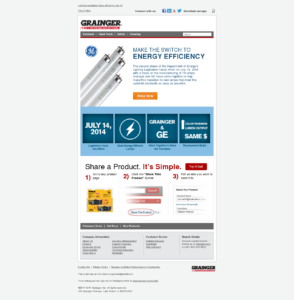 PPC:
Search engines have become the sole of any internet user. Whenever you need to know about something, the user will definitely search on search engines like Google, Yahoo, Bing etc. Pay Per Click Advertising is the great way to target a particular niche and bring new customers to your brand or website. PPC ads are displayed along with the search results and entice users to click them to find out what they are looking for. It can be a fantastic investment as you only need to pay when someone's click on your ads. These all components and strategies are human centric and based on their behaviors and liking. One needs to follow the trend and strategize the marketing according to that.