Social Media is one of the prominent creations happened in our lives. It is the easiest and entertaining way to stay connected and show off to the world about what's happening around you. For instance, Facebook is a marvelous entertaining social networking site that allows for sharing updates, photos, joining events and communities, and the variety of many other activities. On the contrast, Twitter is a social site designed to let people share short messages or updates with others like a telegram of our old times. There are lots of social media platforms and everyone can make a choice to use it as per the need like those who like sharing pictures or selfies all the time are more active on Snapchat and Instagram rather than Facebook and Twitter.
The need of having social media platform has risen so high that even LinkedIn has been created which is a professional social networking platform to share professional achievements and resume if seeking a new job, to the world. This shows how we are crazily involved in social media and somehow depended on it too.
Statistically speaking it is estimated that there will be around 2.67 billion social users around the globe, up from 2.34 billion in 2016 which is huge in itself.
With this evolving trend, it has also become mandatory for businesses to follow the same trend if they want to target the right audience in short period of time. Social Media Marketing is the new way for businesses to interact with a target audience over the internet via various social media platforms and discuss the products and new launches.
What is Social Media Marketing?
Social Media Marketing refers to the process of gaining traffic and interacting with audiences through social media sites for business purposes. It can be used to reach customers for all the traditional marketing goals like:
Increase sales leads or new leads
Build trust through word of mouth
Provide a genuine feedback
Develop a reputation as an expert
Drive traffic to websites
Discuss and develop new products
Keep people informed about special events and anything else regarding the business
Provide proper customer service
All these ways of marketing can be full filled by social media marketing with unique and best result. Leveraging the power of social media marketing can help increase your audience and customer base in a dramatic way. By investing only a few hours on social media, over 91% marketers claimed that "
Social Media Marketing efforts greatly increased their exposure and benefited the brand in a positive manner.  On its regular execution, it has created a wide audience for business."
What are the benefits of Social Media Marketing?
Better Customer Satisfaction:
As social media is a networking and communicating platform which helps businesses to stay connected with customers and creates an emotional and valuable touch with them. Being able to acknowledge to customer's concern and comment on each show that you are attentive enough to your visitor's needs and aim to give best experiences of a lifetime.
Brand Loyalty:
All business should aim to gain loyal customers whereas customer satisfaction and brand loyalty go hand in hand. Staying in touch and always ready to help attitude create a bond and ensures a great success and brand loyalty.
Better Conversions:
Social Media Marketing results in higher conversion rate as it is most effective way to target the audiences emotionally (the human element) and that is the reason most of the social media platforms have "Buy" button on business pages with the motive to increase conversions. Studies have shown that Social Media has a 100% higher lead to close rate than any other marketing.
Content is easily Distributed:
Social Media helps marketers to share valuable content and new happenings in very short period of time. Social media ensures a huge portion of referral or sharing traffic on the web which can be used to align the content to your brand and interests of your audience.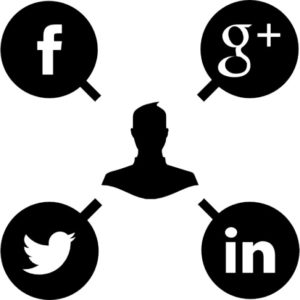 Cost Effective:
Social Media platform allows you to share and promote the content with no cost outside of your time spent. These platforms also offer advanced and affordable advertising platforms which can be used to target the customers on the basis of demographic, keywords and internet based campaigns.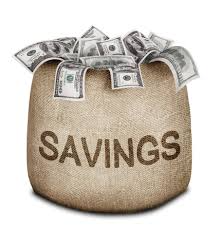 Social media marketing not only can benefit big companies, it can be the best and affordable type of marketing for small businesses too. The main motive of social media marketing is to build a business's customer base and to develop and manage a company's reputation.