Are you currently working as a Social Media Marketer? Or, you have recently joined as an
SMM
Strategist? If yes, does your social media need a boost? Or, do you want to
add something to your social media marketing
strategies?
Social media marketing
is one of the most important parameters of digital marketing that requires daily efforts and involvement. This means social media marketing is definitely not a "set it and forget it" endeavor. Like digital marketing, the social media landscape is constantly changing and evolving. Therefore, what has worked a year ago may not work today. This is why it is so important to always be testing and trying new social media strategies to improve your skills. A successful 
Social Media Marketing Strategy
 means having a 
well thought out plan
 that guides you in everything from attracting users to engaging fans and followers to organizing and researching, with the ultimate goal of converting your followers into paying customers. And, an ideal social media marketer make sure to adapt constant changes that accompany the nature of current social media and incorporate in the strategies accordingly. Also, it's important for social media marketer to make use of other alternatives to
traditional and digital marketing
like email, events, PR, lead generation, etc. This form of marketing strategies would assist you to take your brand to the next level and connect with its customers, which in turn would ultimately drive sales or generate revenue. Therefore, trying new strategies and enhancing skills which can be fun and refreshing, for both you and your audience. To help you with this, I have put together this list of 10 tips to improve your social media marketing strategies by incorporating these skills!
1) Use Audio Visual Medium To Its Fullest: 
The major benefit of social media marketing is that it is a rich medium, hence you can use audio as well as visual methods to convey your message. 
As the attention span of the audience today varies to be very low, audio-visual media will help in spreading your message more effectively as it will catch hold of the audience's attention very fast. 
You should incorporate trendy and catchy images for your posts. Another point to keep in mind that while the photo can be very impressive but it should convey the message you want and also have a good caption to go along with it. 
Many times adding audio and videos also works very effectively as it is more likely to hold the audience longer and make them want to explore more about your page and website.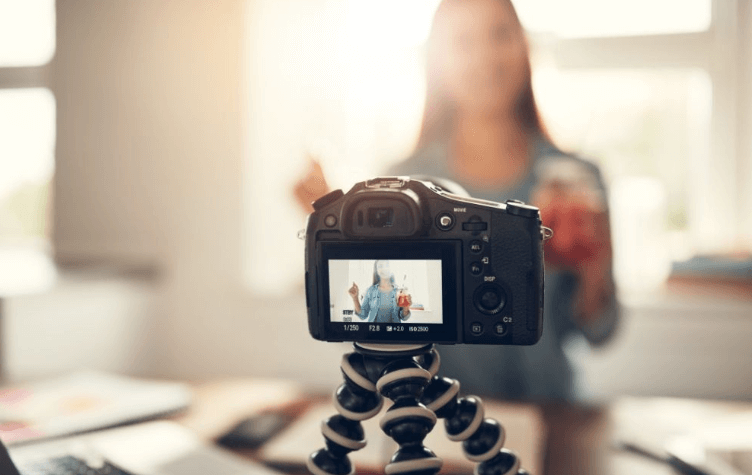 Also Read:
How can experimentation with images in social media marketing drive higher web traffic?
2) Use The Right Platforms:
There are so many social media platforms available now, it is hard to choose which ones will be the best for your business. This makes it a very essential decision for your business because it depends on what kind of audience you want to target and which platform you choose to target that audience. 
Each social media platform has different groups of people that are more active on it. If you want to target the youth, Instagram would be the preferred application while for adults it would be Facebook. 
There are applications like Twitter which have a mixed group of people and there you can use different kinds of content to reach out to the people you want to attract. 
Snapchat is a very promotional and influencer based platform, people don't widely to be preferred to be extremely social on it while LinkedIn on the opposite side is a very professional platform and if you are looking for B2B
best social media marketing strategy this is the perfect place for you to pitch to other professionals. 
3) Set Achievable Targets:
Planning is the first step for everything. Even social media marketing requires strategizing before the execution. First of all, you must have a long term goal and short term goals that you can achieve realistically. Short term goals may include the target audience, monthly post count, monthly reach, etc. While the long term goal can be more concrete and directly linked to your company's vision. 
To make it more effective there should be a systematic approach to social media marketing. All the data should be kept in check, the number of posts should be constant and shouldn't decrease, the quality of content should improve, etc. This will in term help determine which posts work the best for your audience.
4) Your Presence Should Be a Constant Factor: 
A very important tip to keep in mind is that social media requires a lot of online presence and it has to be constant. If you don't post, '

out of sight, out of mind

' will be very valid for you. 
The more posts you have, the more will be your reach and impressions and hence also followers. Hence, you have to be constantly active on social media platforms according to their prime times i.e. the time where you will get maximum people online.
5) Actively Engage With People On Social Media: 
Being an interactive social media handles helps you become more approachable and reliable for customers. They will be more happy with your services and more keen on giving you a chance. 
Further, this will help in reaching out to more people because people tend to generally share such experiences with their friends on social media. You can give witty replies to some comments or be active on social media stories such as Instagram where people can see what goes on in the office and how it works so it will be a small insight glimpse and hence more engaging.
6) Avoid Repetitive Content:
Your followers will definitely not appreciate repetitive content, once they start noticing it or get bored they will instantly shift somewhere else. Hence, you have to come up with fresh ideas and have an actual team always working on your social media marketing strategies. 
You also have to market to the people so you do have to come up with creative ways to encourage people to try out your product or service. Social media platforms require a lot of new content and constant updates. 
7) Record Your Progress:
Make sure you use the right social media marketing tools to monitor and record your progress because it is a crucial element in determining your future posts and strategies. Figure out what works best for you and your company and allocate and prioritize your content and time according to that.
8) Use Location Tags To Your Benefit:
If you want to target a certain audience in a specific geographic location then you can go for marketing usually on your handle but additionally tagging that location so that it is more accessible for the people there. Otherwise, you will just be unnecessarily targeting the wrong audience.
Hashtags makeup and important factor for many social media platforms, they help you in getting more easily noticed and reaching more people. 
It increases your impressions and chances of people sharing your post with their followers which will be your organic reach.
10) Keep Updating Yourself:
Last but not least keep learning. Keep a watch on your competitors and their progress, keep a watch on your progress and compare how you are doing. Understand what is working for others and how you can improve, keeping in mind that you have to actually figure out what people like and want in your posts.
Conclusion
Social media marketing is a very useful tool and should not be taken lightly. You can use it to your benefit very well and get more loyal customers for your business. 
Author Bio:
Sara Jacob work at Zithas Technology as a community manager. Zithas Technology is Web development, Mobile Application development &
Digital Marketing company
with more than 12 years of experience in this field. We are the best IT service providing company with an extensive team of professionals.