"Entrepreneurship is the freedom to do what you want, when you want and how you want."
Most of the people think entrepreneurship comes from studying top B-Schools or reading a lot of business books. To be honest, these big town studies can bring lots of transformation in your marketing strategies, but real entrepreneurship is a skill that depends on the approach you choose to grow your business; which can also be inherited with other people's experiences. 
Also, one should have the interest to know other entrepreneurs' stories; like, how they got succeeded or how they failed. Each story has its own risk elements and strategies that define their win or lose situation. Like, you will find entrepreneur skills even in roadside fruit seller or in top-class company holder. Its all about the matter of fact that at what scale you want to take your entrepreneur dream. 
And, we believe every person who wants to start his/her entrepreneurial journey needs complete guidance, support, and inspiration. Therefore, in this post, we will take you to stories of Top 4 entrepreneurs who have started from the basic in the digital world and worked hard to be known as successful entrepreneurs. And, they call themselves, Digital Entrepreneurs. 
Note: These interviews are personally conducted by Digiperform to provide the original intake of their real business lives.
Have a look!
Interview 1- Entrepreneur Riddhi Chhabria, Founder of All Stars Digital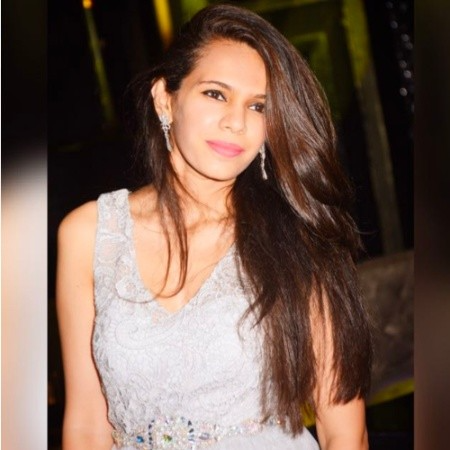 Riddhi Chhabria is a go-getter entrepreneur, risk-taker, traveler, dog lover, leader, friend and so on.
Currently, she is a founder of a digital marketing agency in Mumbai –
All Stars Digital
.
After completing her Computer engineering from Thadomal Shahani Engineering College, Mumbai, she started working at Viacom18's Voot in their brand management sector. Later, she decided to pursue her further studies and got managed to receive an admit from New York University – School of Professional Studies for Masters in Integrated Marketing.
She has worked for various Magazines before starting her own venture, All Stars Digital. 
About her company
All Stars Digital is a digital marketing agency that focuses to provide its customers with top-notch digital marketing and brand building services. Their sole aim is to produce overwhelming results for our clients with thorough commitment.
Read her story and find out her journey from a graduate girl to India's one of the Upcoming Leading Women Entrepreneur.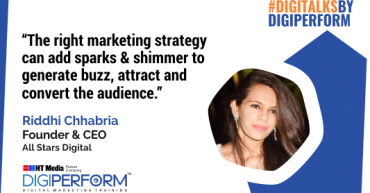 The right marketing strategy can add sparks & shimmer to generate buzz, attract and convert the audience. – Riddhi Chhabria
Interview 2- Entrepreneur Aayush Narang, Founder of Spark Eighteen Lifestyle.
Meet
Aayush Narang
, a go-getter entrepreneur, risk-taker, coffee lover, leader, friend, mentor, and more. A man with so many roles whose journey is full of wow experiences, treasures, and of course hard work.
Currently, he is a founder of a digital marketing agency in Delhi –
Spark Eighteen Lifestyle Pvt. Ltd
.
He has also ventured into a product business with
Cookfresh
(food tech space). At Cookfresh, he used to provide ready to cook gourmet meals at home.
About the company:
Spark Eighteen Lifestyle is one of the leading Digital Marketing Agency in Delhi. They are renowned for crafting unparalleled solutions for our clients. The company believes in keeping our clients' brand objectives and vision intact while giving their users the ultimate experience of cutting-edge technology. They have a  team of creative designers, techies, and content enthusiasts work towards delivering maximum results, suiting our client's business needs.
Have a look and we hope his life and experiences will help others to motivate and feel confident in their abilities.
Voice, Mobile & AI are three trends that will continue to rock the market in 2019. 
Interview 3 – Entrepreneur Megha Malik, Co-founder of Designer People
Megha Malik is a 
Chartered Accountant
by education and a
Brand Consultant
& Co-Founder of DesignerPeople. 
Her acute curiosity and observation about various stages of life, people and their surrounding always fascinate her to try something creative. 
She loves traveling and exploring new places, playing with varying tones of colors, meeting new people and building emotional relationships with them. 
About the company
DesignerPeople is an integrated creative agency, specializing in brand development and packaging innovation for Food, FMCG and Cosmetics brands. 
They offer clients the complete package, not just Design services, but naming, strategy, packaging shape, point of sale, marketing strategies, brand launches, trade show design, digital marketing, Online Presence – the list goes on.
Read her story and find out how she managed from being a Chartered Accountant to Co-founder of the company. 
Consumers want and expect to be heard & responded too. – Megha Malik
Interview 4 – Entrepreneur Deepak Sharma, Founder of WithStartiups.com
Meet
Deepak Sharma
, an entrepreneur, consultant and founder of a marketing company,
WithStartups.com
.
He has been in lots of industries over the years. Starting from merchant ships and then moving on to technology and marketing, he has worked in diverse sectors that have allowed me to view any problem from multiple angles.
About the company:
WithStartUps.com actually started as an entrepreneurship blog where he used to interview emerging founders from India. Over the years, Deepak as a blog owner started going deeper into digital marketing and growth hacking, the website too molded into something bigger.
Today, WithStartups.com is one of India's top digital marketing companies working with everyone from large brands to smaller startups. Their core differentiators are
Influencer Marketing
&
Celeb Endorsements
on one end, supplemented with the more stable services of
SEO and Social Media Marketing
on the other end. 
Read about his professional journey, the foundation of his company and current projects he is managing.
Brands are realizing that ​digital channels​ simply cannot be ignored.​ – Deepak Sharma
It does not end yet…
The conclusion of this post is to help wannabe entrepreneurs to feel motivated and get inspired to start their own venture. In DigiTalks By Digiperform, we encourage those who dream to aim high, believe in their will & skill to bring out the best version of themselves.