If you decide to start a blog, it can be a challenging experience. At first, excitement can reach high levels, but there's also fear of the unknown. When you want to make it right on your first attempt to start a blog, it's essential to do the right steps and avoid any major pitfalls.  
Let's check out several useful tips to guide you along the way as you start your blog: 
If you decide to start a blog, the initial move is to learn about the essentials such as SEO, social media marketing, writing informative articles, and many more. One way to make blogging a successful endeavour is to know what it's all about first. Set aside a few months of your time improving your basic writing skills along with SEO and social media marketing. The skills will serve as your foundation for your success as a blogger.  
Consider blogging as a tool where you can express yourself to the world. It can be in the form of text, audio, video, or any medium. If you're sharing something with the world, the best approach is, to be honest. When you're real, you reach widens, and your audience will respect you even more. 
When creating content for your blog, stay honest. Remember that being honest will not make your content boring. It will make your content interesting and genuinely natural.  
Once you select the topic to write on and the areas you want to cover, the next move is to research. At this point, you might want to stay up-to-date with the current
blogging platform statistics
to be familiar with what's going on in the blogging industry.  
Research is a crucial factor in the topics you're writing and allows you to learn new things. Even if you know a topic by heart, there's always room for growth. When you research more, the better your writing will become.  
As for the blogging statistics, knowing about the latest trends can significantly help in your blogging endeavor. With the statistics' help, you can gauge whether you're doing great or need improvement.  
Always remember that writing is a habit. If you write more, it'll significantly improve your writing skills. Google greatly appreciates fresh content, so it's best to keep your blog up-to-date. In case you have a busy schedule, you can utilize the post schedule feature to maintain a posting frequency.  
If you want to achieve success with your blog, always make sure to write unique content. Don't attempt to copy or plagiarize content from other sources. If you have the same content, you might end up banned from search engines. Remember that no one likes to read copied content. 
Decide On A Strategy For Blogging
One way to make your blogging success is to develop a strategy. If you have a plan, make sure that you follow through. Once you identify how to promote your content, create a checklist and follow it when you publish new content.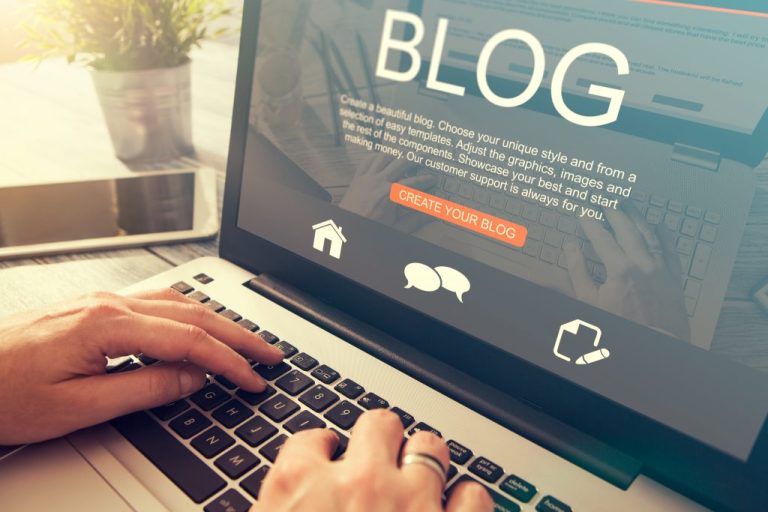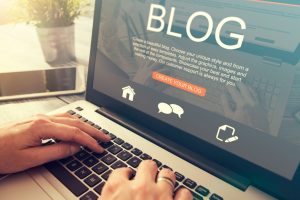 If you believe that this process can be repetitive and boring, know that you're not sacrificing your creativity. With this approach, you're creating a strategy that'll serve as your guide. As for your creativity, you can use it with the words and images you'll incorporate while promoting content.  
Select An Effective Title  
When you are starting a new blog, the content is responsible for attracting your targeted audience. If you want a good start, make sure that you have compelling titles for your content that'll capture readers' attention. Make sure that the title is a reader- and SEO-friendly and includes the
main keywords
.  
Create A Social Media Marketing And Link Building Strategy 
Social media is one of the best ways to reach out to a broader audience. When you include popular social media platforms such as Twitter or Facebook, your blog can gain a high level of traffic. If you're going to use social media, you should interact with your audience to establish a good relationship. Additionally, higher exposure to your blog from social media will gradually improve your rank.  
Link building is an important factor when it comes to search engines. Ensure that you have a proper link-building strategy and gain more backlinks from your niche blogs, mainly the high domain authority blogs. 
Choose A Reader-friendly Design For Your Blog
The blog design you choose must be clean and easy to navigate. Remember that it should allow your audience to find content in a hassle-free process. Although your content has a crucial role to play, the first impression your blog makes to visitors has a significant impact. Additionally, your visitors are more likely to stay on your blog if it's easy to navigate.  
Reply To Comments On Your Blog
A useful tip that you should consider is to reply to comments from readers. Make sure that you interact with your readers by replying to their comments. Your audience will greatly appreciate it if their remarks are noticed and will surely come back for more. 
The blog template is also crucial for your branding and
SEO
. If you have the budget to splurge, it might be best to invest in a premium template for your blog.  
If possible, try to write, at least, one article a week in other blogs of your preferred niche that offer guest posting. Guest posting on high PR and high traffic blogs is advantageous as it provides better exposure and quality backlinks.  
Even if you have superior writing skills, there's always a chance that you'll overlook an error or grammar mistake. One way to make sure that your readers will read good content: You should review your article before posting. Check if the message you're conveying is covered.  
Conclusion 
If you're eager to start a blog, make sure you're familiar with the basics to ensure a successful start. These tips to help you start with blogging will pave your path to success in no time. With patience and perseverance on your part, blogging can be an enjoyable outlet and a lucrative one in the long run.