Hello Readers!
Welcome to Digital Marketing News by Digiperform!
Its seem like another day when the internet got flooded with posts where Instagram introduced new changes like Ask Me Questions and product detail buttons for Instagram stories, whereas, Facebook introduced the New feature – Keyword Snooze – that let users hide posts for 30 days.
The list of updates is growing day by day and in such a busy schedule, it's not that easy to keep yourself updated.
Don't worry, we are here at your rescue. It's our obligation to keep you updated and provide the latest digital marketing news from time to time.
So, this post is a synopsis of the latest online marketing news for this month where Facebook ruled above all platforms, as usual.
Here we go!
Update 1: Youtube gives users more ways to track how much longer they are watching videos
YouTube has rolled out a new feature where users can track how much time they do spend watching videos on the platform. Though this feature has already been declared by Facebook and its sister company Instagram one month ago, YouTube tracking update seems more relevant as users spend a lot of time watching videos on youtube than any other platforms.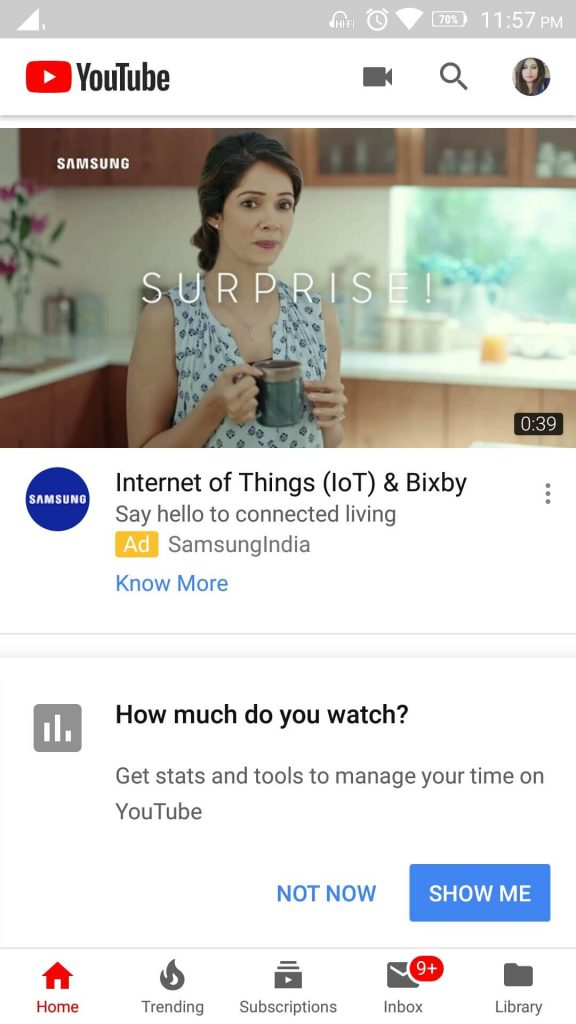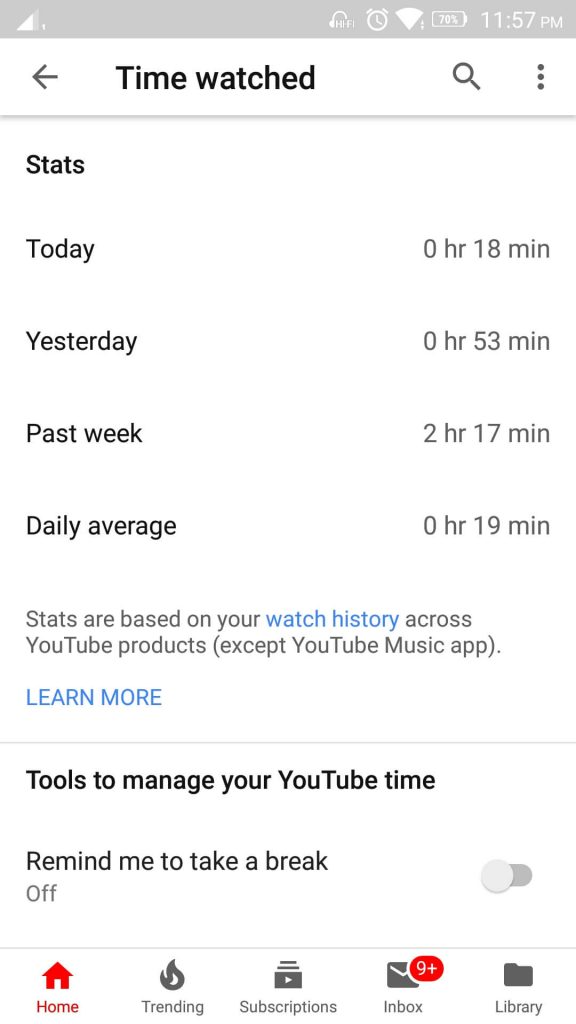 Earlier, YouTube Kids App declared a new way out for users to set the alarm or time alert, especially for kids to remind them to get away from the app. However, this time it's more specific or shall I say completely opposite to its last update.
This seems a very healthy initiative by the video sharing industry to let users know how much time they have spent on the app that aims to help people reduce the amount of time they spend looking at their phones and scrolling through their social media feeds.
However, on the other hand, less time spent on a platform could mean fewer opportunities for advertisers to connect meaningfully with users and get noticed by them. They may need to have to adjust expectations.
Now, the marketers and advertisers need to work hard to understand and know how much of an impact the time well well-spent movement will have on the ad economy.
These kinds of updates may offer comprehensive marketing tactics but may protect from malicious content.
Update 2: Facebook welcome its new CMO – Antonio Lucio
Facebook recently released news of appointing Antonio Lucio – the former HP (Hewlett-Packard) marketing lead as its new CMO.
Antonio will assume his new role starting September 4, according to a Facebook post from the company's chief product officer, Chris Cox.
"He has an extraordinary reputation in the industry as a leader, a marketer, an operator and a wise, gracious and deeply principled human being," wrote Cox about Lucio. "From all of our interactions with him, he is a force of nature, and we are lucky to have him."
Lucio gave his 3 years at HP where he led the marketing organizations for Visa and PepsiCo and was part of the brand and marketing teams for Kraft Foods Group and Procter & Gamble.
Its a huge management change by Facebook as the company already under the clouds of grudges and been struggling hard to overcome a multitude of obstacles. The company is trying very hard to prove its platform safe from malicious content and bad reputation because of misusing user data.
Best of luck Antonio Lucio for your new role!
Update 3: Facebook bans ThisIsYourDigitalLife App used by 4M people
To keep the company in good faith of misusing user data; Facebook has banned another app –
ThisIsYourDigitalLife
– after it banned  Cambridge Analytica for the same reason.  As per Facebook, these apps were breaching out the data policy.
Facebook says it is notifying those who shared information with the myPersonality app, which was most active before 2012. The company is notifying users who have shared their information to the myPersonality app but it won't be notifying Facebook friends of any users impacted by the same.
It would be an individual alert shared by the company because there is no evidence that the app users' friends lists (unlike the app used by Cambridge Analytica).
The ongoing investigation is still on…..
In addition to banning the myPersonality app from the platform, Facebook has suspended more apps as part of its investigations. In May, it announced it had suspended 200 apps for the misuse of user data after auditing more than 1,000. Now, more than 400 apps have been suspended.
Facebook has tried everything to be more transparent and justify its actions, sharing how it reviews content and process for removing posts and accounts from the platform.
However, the company is strictly following its words especially after taking down 32 Pages for coordinated inauthentic behavior in July. Recently the company announced this week that it had removed another 652 Pages, groups and accounts originating in Iran.
Update 4: Facebook has removed 5k ad targeting filters to keep the platform safe for users
As we have mentioned earlier, Facebook is pretty serious to keep its platform safe for users. Recently, Facebook removed 5k ad targeting filters to keep advertisers away from discriminating ethnic and religious groups.
This change prohibits advertisers to use filters for housing, employment or credit-related campaigns. This could keep ads for things like job postings, housing offers or credit applications from being displayed to specific ethnic or religious groups.
"While these [ad targeting] options have been used in legitimate ways to reach people interested in a certain product or service, we think minimizing the risk of abuse is more important. This includes limiting the ability for advertisers to exclude audiences that relate to attributes such as ethnicity or religion," Facebook writes on its news blog.
In addition to this activity, Facebook will be launching a certification tool within its Ad Manager platform that will require US advertisers to certify in compliance with Facebook's non-discrimination policy. This is currently for US advertisers only who are interested in advertising housing, employment, and credit-related products.
Update 5: Facebook has rolled out a set of tools to help advertisers create mobile-video ads
There is a good news for video content creators that Facebook has rolled a mobile-first video creation tools for advertisers optimized for mobile environments.
The advertisers, as well as marketers, can use the tools to add motion to existing images as well as videos. This tool help will help to create videos from assets such as logos or photographs; mentioned in Facebook's blog.
The tools include:
Video Creation Kit
turns existing images and text into mobile-optimized videos framed in 1:1 for feeds or 9:16 for stories on Facebook and Instagram.

Four templates can be found under Publishing Tools on a brand's Facebook page.

The templates are made to: promote a product (6 seconds); sell multiple products (6 seconds); show product benefits (15 seconds) or drive product discovery (15 seconds).
Video Cropping Tool
It crops videos to Facebook's recommended aspect ratios of 1:1 and 4:5 for feed, 16:9 for in-stream and 9:16 for stories.
Animate Option
It automatically creates a video from still images like a static ad or company assets like a logo or photographs.
Users can choose the Animate option when boosting a post. They can then use the video as created or customize it as seen below.
Let us know if we have missed any update for this month, we would be happy to add in our list. Happy Marketing!