Each year brings new opportunities and challenges for all industries including financial services. With each new challenge, it becomes difficult for financial marketers to bring in more business for banks and credit unions.
Ideally, Customers look for thrust to the forefront, therefore, it becomes important for financial marketers to focus on making meaningful connections with customers through online campaigns.
At the same time, they need to differentiate their brand from the competitors by humanizing their brands and delivering interesting, valuable information to consumers with a consistent voice that they can relate to.
Digital Marketing can play a bigger role in financial business success. Today, customers prefer to get their solutions over online platforms. Like, when they need to know about new products, they search online. When they need to transfer the amount to their friends, they use online mobile banking apps.
When they need to shop, they go to Jabong, Myntra, etc. for shopping. This indicates that targeting them on online platforms is the only way out to attract and tune them into loyal customers.    
For instance, if you have a financial business your focus should be on visual branding to promote it globally. In short, you can say financial advisor branding has a significant impact on a client or first-time visitor but all can run in a sequence.
Here you can study digital marketing strategies specially designed for the finance industry.
   Social Media
"60% of customers research new services on social media", as per the current stats. These days, social media is a great source of information as it's a commonly used online platform all across the world.
The published article said, "India is one of the highest users of social media in the world with approximately around 40% of the adult population taking it seriously."
It's a powerful tool to shake your financial or other businesses up and help you to reach to potential customers. You can't ignore it, it's like some magic is going to happen with your organization when it registered with social platforms.
In the starting, social media makes you feel a little tough to use but when you grow your habit, it becomes easier and easier.
Be positive with your posts and start sharing about your products or services through various campaigns. You can use it as a customer care platform as well.
And, if you have enough bucks to throw, hire a manager to handle your social media's posts. Otherwise, you're sufficient to cope up with Instagram, Snapchat or Twitter.
 Create YouTube videos
YouTube video is one of the effective ways to insight users on something new or novelty services.
Record videos in the proper format; guide user well to create their interest in your story-type promotional video. or guide them on how to use your products. If you're smarter enough in this, your long-withheld dream of high visibility and sales would be fulfilled.
After Google, YouTube is considered the best search engine. For any tutorial or video, the audience first hit this. If you find it's harder to physically present in a recording, nothing is impossible: the solution is always there, you can just record the voice and board (graphic representation).
Your main motive is to elaborate on your services; it can be possible without your physical existence.  
   Facebook Ads
It is an evergreen source of entertainment, information, and participation. Generate an attractive Facebook ad to post.
Advertising your business on Facebook actually makes sense. Learn tips on how to advertise your business and drives engagement:
   Create polls

   Eye-catching small content

   Ask questions

   Post on a regular basis

   Add relevant image   
Like Personal Loan Offer provided by HDFC bank in the below image: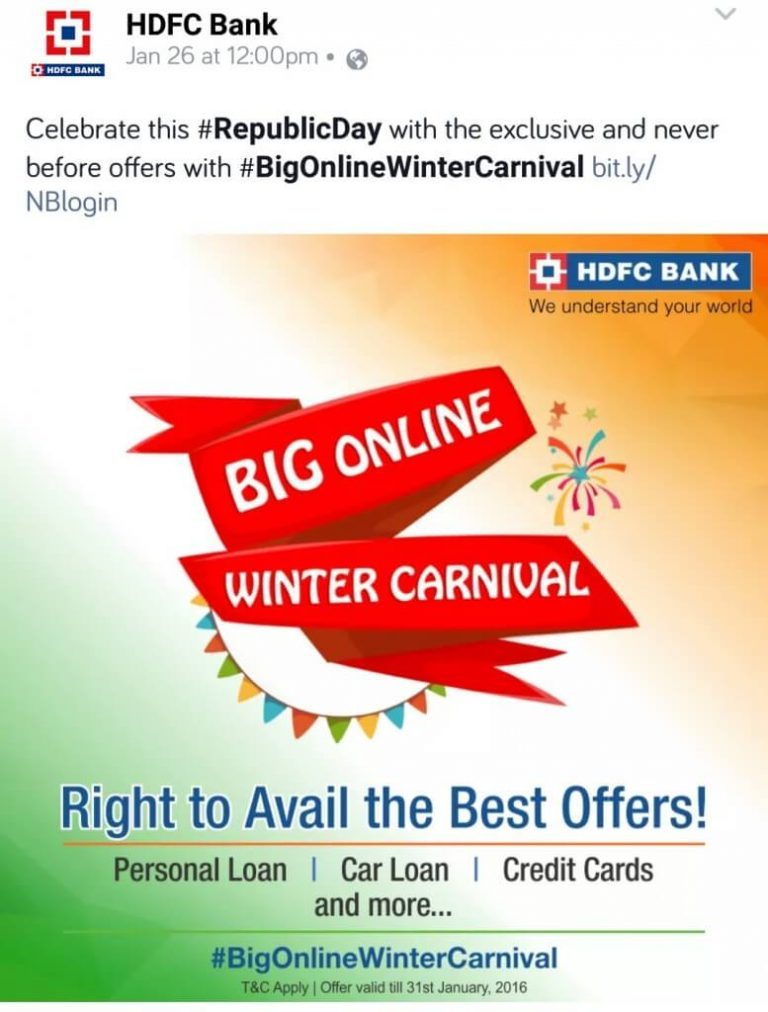 Understand the concept of search engine optimization
Search engine optimization is a frightening area for many company owners as it's a mirror of your reputation.
You can make it stronger too. There are no shortcuts in SEO, it's a long run game in which you have to perform well for actual rewards.
Don't go for wrong or quick ways. There are companies who guide you black hat SEO that sparks for a little time period, but in the end; you will drown with your image. You need to understand the difference between Black and White Hat SEO; and how it can ruin or benefit your online presence. 
Study the concept of in-depth and analyze its rule. Create relevant, informative and unique content instead of keyword stuffing to pull the business up. The basic tips of SEO are:
   Website analysis

   Keyword research

   Internal backlinks

   SEO performance
   PPC
PPC is another marketing tool also known as search engine marketing.
In this, you have to pay to appear on the search engine results pages.  If your budget allows you then you can instantly mark your presence.
Under it set up a Google Adwords account and set the keywords on which you want to bid and at last pay the monthly amount for your bid.
It displays as 'Ad' on the top or bottom of the SERPs. This tool is really workable for some of the keywords which you think hard-to-rank.
In the financial department, you need to get professional behavior and information for the users, so PPC marketing is reliable in that case.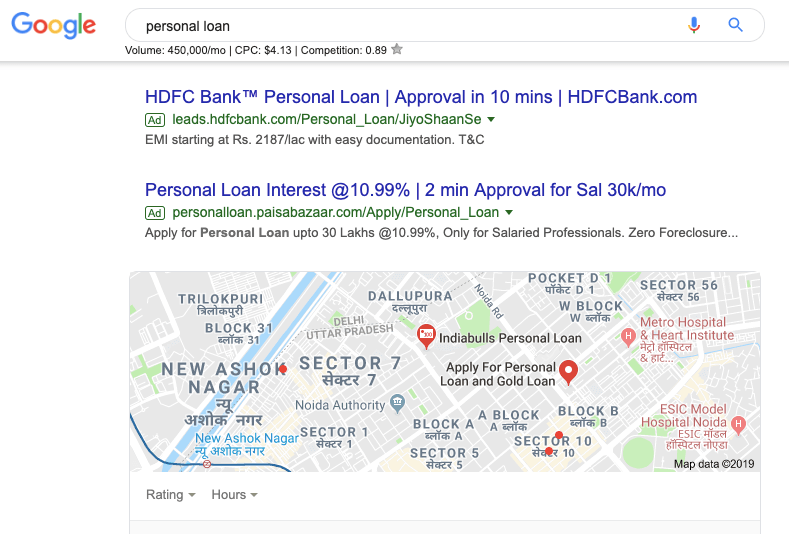 Online reviews & testimonials
To whom you should trust? Online reviews and testimonials.
Don't hide the public review on your services or clients' words on dealing with you. These few points are sufficient to please the customers.
It's obvious when viewer read good about your work, services, and dealing, they can't resist to connect you. Next to engage them on your website is done via testimonials you mentioned to your website. It will definitely work for your business.
   Email marketing
Your business journey can run longer way when you use email marketing in it. As the digital world demand it more.
Once client click on subscribe button, the notification mail is transmitted to their email address along with with your website link.
Apart from this, if someone had ever connected you or have had your service in the past history, their email address will remain with you. And they'll get notification very often. It's a very convenient and powerful strategy to use.   
   Improve business's visual appearance
A visual appearance is the first picture that reflects on the visitor.  If a business fails to impress the viewer, marketing will automatically move to zero for that brand.
The overall performance depends upon how your brand looks on social sites.
On the basis of the outer appearance of your brand, the Facebook user clicks on an ad and if they feel it doesn't look attractive they ignore and move further.
A final thought
Online marketing is moving with greater speed as it controls the whole world. So the firms that successfully use these marketing tools will be fortunate to leave their impression on users.