What chairman of great giant Microsoft Bill Gates said three years back is coming to reality. World's biggest brands are e-commerce companies take it to
Google
, Cisco, Amazon or
Microsoft
. They are not just generating billions but also creating good job opportunities for millions of people all over world crossing physical barriers. What making these businesses run is their friendly nature of the operation, convenience to use and easy adaptability and cost of the transaction. For e.g. Facebook, it is not like we were incomplete in our lives before Facebook came into existence but now it is spread in over 190 countries with over 2 billion active users. They succeeded in their business just because they made it simple for everyone to connect with the rest of the world by just one click, with no cost to operate just need a cell phone or a computer with internet connection. It made billions of people to connect with their loved ones whether they are in the west zone of US or in the war zone of Sudan. Let's talk about India, every big e-commerce giant whether Amazon, Alibaba, eBay they saw credentials in India. In 2011 only 10 percent population had access to the internet which increased to 26 percent in just 6 years. India stood at second rank after China on internet users. India had more than 460 million internet users in 2016. And Asia comes first in terms of internet connection among all the continents. So anyone whose business run on the internet or that business which is complementary to the internet like the increase in the number of internet users have raised the demand for smartphones.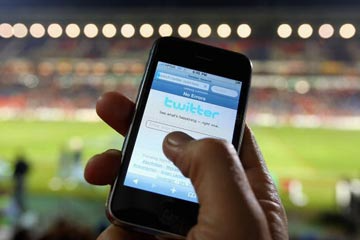 The report says active mobile social media penetration in India is 15 percent. It comes to more than 15 crore people which is a huge number for any company which runs any service which requires customers who use the internet.
Let come to the main question how a social media and internet penetration can help you to grow your business or reach your customer?
Social media allows you to reach to potential customers it helps you to interact with customers in real time. A happy customer will always help you grow your business by sharing his experience on its own social media account and it also works as a resilience on business owners to deliver good service otherwise service recipient will definitely bring it to social media which will create a bad impression on prospective customers. At the end, we can say that social media serves as a cost-effective method of growing your company.
It's not that much simple as it looks, let's take a comprehensive view on how to use social media for brand building.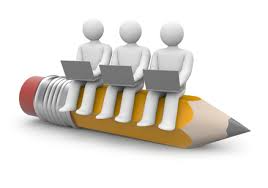 Be consist of your posts
– make a habit of posting two articles every day with proper scheduling. Be stick to your consistency. With the passage of time, increase your daily posts as it enhances your chances of appearance to target people.
Use all the available social media platforms
– just making an account on all the platforms and posting same content will not help you. Make customized content for every platform, every day. Use different data and figures for every new post. If you find a new social platform with less number of active users don't be hesitant to post your content even one post matter you can't predict the future prospect of that platform. You may find that some platforms are working well than others. Try to increase your post on that platform because the outcome ratio is more there. Try to give
dynamic view to your content
to persuade target customers. For example, not only posts on Facebook, twitter and Instagram but also make videos as it will attract people from multiple dimensions.
It is expected that
by 2021
there will be about
649 million internet users in India
which give optimistic future prospects for
social media marketing
.