Every webmaster and SEO expert share one common goal with each other and that is – to rank higher in the search engines. The better ranking of websites on search engines is determined by many web metrics and some of them exceptionally dominate the world of SEO.
One such web metric is
Domain Authority
, which is a kind of grade or score that evaluates and predicts how a website will perform on the major search engines including Google. A site with a higher domain authority score is bound to do well on the search engine result pages or SERPs.

What Is the Importance of Having a Higher Domain Authority?
Domain authority plays a very crucial role in the search engine ranking. Boosting your domain authority will simultaneously increase the likeliness of your site ranking better on the major search engines such as Google.
You may have encountered websites with a low domain authority ranking lower than sites with a better domain authority but average content.
In order to calculate a site's domain authority, around forty signals are taken into account. When you increase your domain authority on the web, not only do you increase your chances of higher rankings on the search engines, but you also invite a lot of organic traffic on your site.
How to Lift up Your Domain Authority Score?
Although it sounds easy, there are various factors that determine the augmentation of your domain authority, which means you cannot have a domain success overnight.
Boosting your domain authority requires a great strategy, as well as, number of high-quality content and an incredible amount of patience.
With that being said, here are some of the most effective strategies that you should apply for increasing the score of your domain authority.  
Publish Great Pieces of Content
Your content marketing strategy plays an important role in domain authority. In order to maintain a good domain authority score, you must publish informative, unique, and shareable content on your website. Your content must be of value to the readers, which will require you to follow an effective content creation and marketing strategy.
Simply writing a lengthy blog and stuffing niche-related keywords in it will not make any dent on the surface, but you will surely experience a shift in your domain authority score after posting relevant and unique content.
Since content is the king in the
world of SEO
, you should never avoid the quality of your content and make it more readable for users. In order to make your content more engaging and interesting, you can incorporate videos, GIFs, images and other forms of infographics to make it go viral.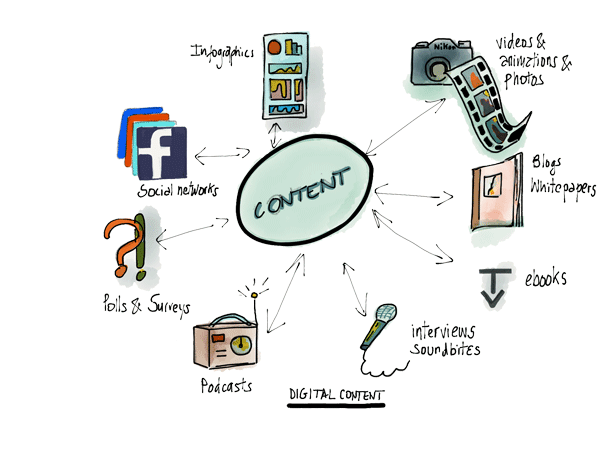 Finally, the length of your content should be decent enough so that it looks informative along with the proper utilization of the target keywords. The trick here is to make your content look more professional that will boost your domain authority.
Optimizing On-page Elements
After optimizing your content for your domain authority, the next thing to pay attention is on your on-page SEO elements.
The on-page factors play a key role in influencing the score of domain authority. From keyword placement and keyword density to page titles, there are several technical on-page factors that you should optimize in accordance with your website's domain.
Meta description

: Optimize the space provided for your Meta description. You can also use 1 or 2 keywords and the content must revolve around it.

Headline tags

: For highlighting the main points, you should use headline tags.

Main keyword

: Pick a relevant keyword for your content and try to insert long-tail keywords since they have a higher probability to rank better. Also, use the keywords strategically throughout your content, but keep in mind the keyword density.
When you take these on-page factors into consideration and optimize them well, your site will become more likely to rank higher on the major search engines.
On-page optimization is the best procedure to boost your domain authority and attract visitors to your site.
Establish High-quality Links
Generating high-quality links is never going to be easy, as it determines the credibility of your web site's domain, content, and your worth on the search engine.
Most webmasters commit huge mistakes and jeopardize their ongoing SEO campaign by allowing spammy links to their site and lowering their chances of ranking higher on the SERPs.
Here are three authentic ways through which you can generate good links to your site.
Guest posting

: If you are seeking ways to increase your referral traffic, then guest posting is the best way out. Not only it is a safe and advantageous technique to build links to your site, but it is also a great way to improve your brand's authority.
Social media content marketing

: In general, social media platforms have a great domain authority and sharing your content on such platforms will allow you to reach a large audience base. With high-quality content on social media, you will get more likes and shares leading to the rise of your domain authority score.
Work on link building through content

: Undoubtedly the best and most ethical method for link building is through great pieces of content. Publishing high-quality content that is rich in information and relevant to the needs of your users will make it both readable and shareable. As a result, you can gain more links to your site naturally through the content on your site.
Improve Content Publishing Frequency
Although it is quite challenging to post content frequently, the benefits make it worth the effort. By increasing your post frequency, you will experience a sudden rise in your domain authority score.
Consistency is the key here and regular posting is directly proportional to your domain authority score. Moreover, when it comes to regular posting, it offers other benefits apart from increasing the domain authority score.
Lots of good links, higher user engagement, and increased ROI are some of the benefits of frequent posting.
Conclusion
When it comes to improving your website's domain authority, SEO, content optimization, and content marketing go hand-in-hand.
You cannot think of boosting your domain authority score without first working on the content and SEO factors on your site.
Adhere to the aforementioned strategies and you will notice a boost in your domain authority score.