Google attends around 5 million searches across the world over a single day. This amount dictates the importance of such search platforms. If your website or business is on the top search results of Google, then you stand high chances of being viewed by around 5 million customers.
Being a local product or service provider, it is essential to connect with the right traffic. So to get the best from the local public, you need to Google My Business Listing. 
What is Google My Business?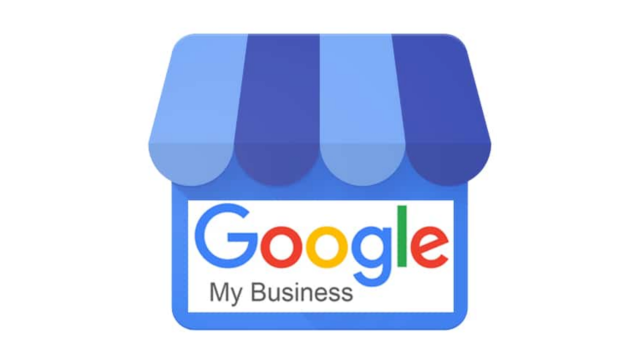 Google My Business is a free service platform that enables you to appear in local search results in case of a query for any related product or service. It caters to even broad enquires consisting of large volumes giving the opportunity for businesses to capitalize on the market need. Local business listing is essential for every local company. 
If you notice, Google currently displays organic results below the fold. Only the top three will be displayed on the local search results. To get more search results on your mobiles, you will have to go below the fold.
The reason being that Google is wanting on-page real estate local searches to take up the page. Due to competitive searches, traffic opportunities have expanded. 
An SEO company
helps to create a strategy to claim and verify the account of local business on Google My Business listing. As, getting listed on Google My business increases your chances of views as it will appear on Local Finder, Google Maps and on Google's Local Pack.
To get the right Google My listing right, you need to get the Name, Address and Phone number right. Also known as NAP, it enables listing easier on other sites as well.
Yelp, Bing, Google, and Yahoo will list only if the above NAP is correctly entered. Moreover, the category is also equally essential.
Recently Google disclosed their ranking methods. The more the information, the better are the chances of being ranked at the surface level. To increase the chances you are better off to add on all the data that you have over the website.
Timings, menu, ratings, description, types of payment accepted, reservations, appointments, etc. can be mentioned. It is essential to have the same information as that of your website so that schema.org speaks the same as Googlebot.
What are the advanced tactics used to improve Google listing?
Visibility– the prominent feature for Google My Business listing is to get good exposure. This is possible with reviews that gain online popularity.
Positive reviews are quite critical as they help shape the listing on Google My Business. Thus it is a compulsion for all business owners to get the best reviews on board. 
Rewarding the customers to rate is one of the best ways to encourage them to leave reviews on GMB listing. On local searches, GMB also provides star ratings on the map which helps
improves your click rates
.
Initially, this feature could be easily scammed with business owners adding numerous fake reviews trying to impact the ratings. Lately, this loophole has been fixed by Google providing genuine reviews and ratings to the users. 
Another way to improve the local visibility is to build in pages of the services you offer. Theme these pages accordingly coordinating well with the lines of service offered in certain locations.
In case you are unable to achieve good ratings, you could opt for linking from local sites. This will generate generic reviews which will help Google weigh the locality higher when compared to the other factors. 
Provide all the correct information
During the initial setup stages of any company, it is essential to share all the vital information to Google. Name, address, timings, hours of operation, phone number, category, and website.
In order to connect well with your customers, make sure that all the information is correctly filled. Any unfilled, wrong information or mistyped word will pull down your ratings.
This opens doors for unknown users to fill in information about your company that could be incorrect or negative. This could cause customers unable to getting in touch with you or not turning up due to the incorrect information posted by unknown users. 
In addition to the core information, Google My Business also requires you to providing all the ancillary information. This ancillary information comes from the users who have experienced your product or service offering.
They are being asked a series of question from Google regarding the service or quality. This survey rates your company and publishes at the local search engine. Any restaurant visit or salon visit on Google My Business page will display the questions and the user answers.
These questions could be relating to the service or general questions. Once these questions are answered, Google looks in for answer trends. To make the search narrower, Google will use the trends.
Thus, makes sure you have genuine customers to answer the questions on GMB. 
With Google My Business you have the leverage to create posts. These posts will appear on the billboards of GMB. This is a great opportunity to communicate with customers. All discounts or promotion can be conveyed through these billboards. 
Once you have posted about discounts or offers that are running currently, you are immediately answerable to the queries or questions that arise. These people could be experienced users or new users looking to use your product or service.
It's your job to ensure that users get the best information. This also helps you built more content for GMB page building in more opportunities to surface your listing on the top searches. 
Once you open up doors for communication, you need to ensure that you provide your customers' maximum ways to reach you. Being limited to calls or just emails will restrict your customers to contact you directly.
Lately, people no more rely solely on emails to reach their customers. Text messages is the best feature that GMB allows you to have a personal touch with them.
Restaurant or hotel bookings, doctors appointment every other reservation can be done using Google My Business feature. Its nifty booking feature enables you to choose the time slot and the number of members. Without you having to leave Google, you can make bulk bookings.
Conclusion:
Google My Business is a powerful tool to strengthen your local search results. Once you have completed your profile, you can enter the Google suite.
To get the best out of Google My Business, you need to follow the above tips that would help engage more customers. Going an extra mile to make sure that you provide accurate information will lead to new opportunities. 
Also Read:
Google SEO Updates: Past, Present & Future