"Sell me this pen."
Settling on a comfortable chair, sipping coffee.
"Your time starts now."
No… don't skip the blog. It isn't one of those pesky YouTube ads. No one will ask you to sell random things.
Believe me; I also find those ads so irritating.
First of all, what kind of digital marketing are you teaching where I have to go from person to person and beg them: "please buy this pen, please buy this pen".
I can simply create an ad on social media platforms, make it so attractive that users will just come. That's how it is done today!
But in all honesty, those 'sell me this, sell me that' ads do give you a nudge to try and master this skill of selling things and make money from the comfort of your homes. Now, if you're just motivated enough, you're at the right place.
This blog will cover everything you need to know about starting a digital marketing company from scratch.
Starting a digital marketing company has some prerequisites. They are not rigid, but it would help if you have been through the process. This means you need to know what digital marketing is, how it works, how you create campaigns, and what channels you can use.
Getting started
Starting anything takes time. You always start small and then slowly make yourself big. Brands that hire digital marketing agencies are seeking the ones with a strong portfolio. As a beginner, you can't have one, so you got to build one.
Reach out to friends/family:
Friends and family are a good place to start building a portfolio. For example, you can offer your uncle, who runs a hardware store, to create a digital marketing campaign for his business. FOR FREE!
No one refuses freebies. They will get a boost in their sales, and you'll get experience under your belt.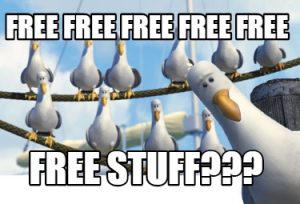 Similarly, help a friend who is running a blog. Tell them how they can multiply their reach and maximize engagement. Help them out with it. In return, just ask for a
referral
or a review.
Time to make some money:
 After you have done enough work for free, now it is time to make some money. Reach out to small businesses in your area.
Pitch them your ideas and convince them how your proposition can help them grow. Here are some
numbers
for you:
1 in 5 small businesses doesn't utilize digital marketing.

1 in 10 small businesses doesn't invest in any kind of marketing.

64% of small businesses have a website.

35% of small businesses without a website believe they are too small to have one.
Small businesses are a great place to start. They are reluctant to spend money on new marketing channels and need more effort to be convinced. Perhaps, you can make the proposition enticing by demanding payment after showing results.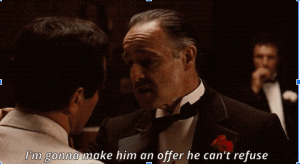 Time to make some 'more' money:
Now you are standing on a firm base. You have helped your uncle with his hardware store's marketing, maximized the reach of your friend's blog, and established a digital identity of a small business in your area.
You're all set to open your wings.
According to eMarketer, global spending on digital ads will reach $389 billion in 2021. Companies are now spending more than ever to enhance their digital presence. But you have to look out for the ones who are missing out on this train.
How can you find them? You can go to Crunchbase and look for companies that are small in size or have just started. Look here:
Go to the advance search option. Set the location and the industry you would like to establish your niche in. Look for small companies, like ones with fewer than 1000 employees. You can also find companies that have just started.
After you have got their details:
Go to their websites and social media accounts.

See what they are doing and how they are doing it – analyze it.

Think about how you can do it better.
Once you're done with thinking and the ideation, craft a presentation and reach out to the company's CEO or anyone heading it. Write an email:
"Hey, you don't know me, but I have seen your website and socials. Here's what you are doing, and here's what I think you should be doing."
Fill them with all your ideas. Tell them how you can help them grow. Since they are just starting, they might not pay heed to it. But you keep going.
Keep writing emails, keep sending them out. One day, you'll get a reply:
"Hey, we'd like to hear more."
If you're thorough in your analysis to make a convincing proposal, you will get leads.
Why? Because who doesn't want to lessen their burden. I am just starting the company, and I would like to focus on making money. If someone says that they'll promote my business at a very nominal fee, I would say:
"be my guest."
Brand yourself
Having a digital marketing company without your own robust digital presence…
not make much sense, right?
Start with the basic branding elements like a website and social media accounts, email address, etc.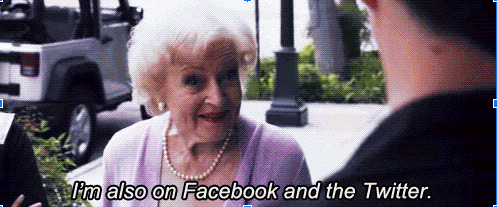 You don't need to have a high-end website or a Facebook account with millions of likes.
Website:
 Start with hiring a web developer to create a basic website for your agency. Or you can self-create one using resources like Wix or square space.
The idea is to create a website that can convince your potential customers about your work and credentials.
Social media accounts:
Here's an idea: all the strategies you want to implement on your clients' social media accounts, try them on your social accounts.
Start with creating accounts on Facebook, Twitter, Instagram, and LinkedIn. Keep a consistent branding tone on all and use a similar name to resonate the same on each platform.
Once you're set, fill your accounts with the content.
Make your presence known:
After you have created a website and social media accounts, you still have to tell people you have arrived on the scene.
Join the discussion on Facebook groups, and answer people's questions on Quora and Reddit. You can also do outreach on LinkedIn.
Start sending out some cold emails as well. Tell businesses about your sincere desire to help them. Once people start noticing you, you will start generating leads too.
Portfolio:
 We have discussed above how you can build a portfolio. Now that you have one… and a very good one, it is time to show it to the world.
Your portfolio should have:
Case studies

Client testimonials whom you worked with

Your plans to help prospective clients

What are you offering clients that they can't get elsewhere?
Business strategy
Now you are in the game, you have a name, and luckily, people have started recognizing it. And, you have got work coming your way.
But you need a business strategy to cater to the clients. So, you need to be certain about your business plan.
Services:
As a beginner, you might be tempted to have a finger in every pie but resist that temptation. For starters, market yourself for a few services and really nail them. Here are some of the services you can offer:
Search Engine Optimization (SEO)

Email Marketing/Marketing Automation

Content Marketing

Social Media Marketing

Pay Per Click (PPC)

Affiliate Marketing

Native Advertising

Online PR
All of them require different expertise and various tools. So, it is better to start with some of them and gradually diversify your services.
Niche:
 Working in a niche doesn't close many doors for you; it opens a lot of them.
These days niche marketing has become quite a big thing. Most niche-specific businesses look for marketing companies with expertise in their line of work. So, you need to identify the niche you want to work in.
Niche-specific marketers are just more adept at solving their client's issues since they also understand the market.
Team:
 Running an agency means you need a team. Now you need to decide if you need a room full of employees or are good at managing a remote team.
You can also go and look for freelancers on a project-to-project basis. After all, not all clients will have the same requirements. Some would like a PPC campaign, while others would want their SEO done. Having freelancers means you have resources according to your needs.
Rates:
 Determining how you want to be paid is the most important part of your business strategy. And then managing your accounts promptly is yet another task. As a startup, you can search for the
most used accounting software
and use it to help you spend less time on bookkeeping and more time in establishing your business. 
For the payment method, you can ask your clients for a per-hour pay, per-project payment, or a steady monthly fee. For beginners, who might not have a project to last months, it is better to bill on a per-hour basis or decide the entire cost based on your clients' requirements.
Final words
As a digital marketer, you will have to deal with different clients, some very fussy ones and some 'leaving it to the professionals' type. If you present yourself as a problem solver, who knows how to multiply profits through marketing, you can just get along fine with all kinds of people.
This resource is to help you get started on the path of becoming a digital marketer. If you get the basics right, you can create and even run a very successful digital marketing agency.
Also Read:
10 Must-Have Gadgets That Can Boost Digital Marketing Today