In simple terms, the design language is a collective understanding and a guideline on usage of fonts, typography, syntax, colors and other user or customer interface elements to support company's communication on digital platforms.
The ultimate aim of developing a design language system is to provide a good user experience on digital platforms. In this article, I will highlight the importance of design language system and whether a business at its initial journey should consider establishing a design language system and the role of a good
creative agency
.  
The startup ecosystem in any country represents the futuristic solutions to various gaps in the economic, social and lifestyle arenas. For example, in India, a short notice announcement on remonetization encouraged masses to switch to digital means for money transactions.
While many established organizations had to undergo a lot of work to manage online payment gateways but young businesses such as PayTM and more instantly became the go-to platform for the masses. It has been recorded that after three months of remonetization, PayTM's customer base grew from 125 million to 185 million.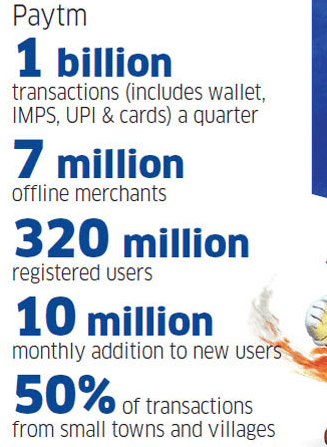 Although many will argue that it was just a coincidence, I believe that PayTM had the futuristic vision (it still does) and if not in 2016, they were meant to go big at some point of time in near future.
Remonetisation was only an opportunity within which they were able to act swiftly because they had a clear vision of what the company stands for and in the hour of need they had to only focus on amplification of their operations. 
"A clear vision helps you move swiftly and any future opportunity will result only in business growth
."
Design is a 'language' and  is a 'system'
How you make your users feel basis your designs makes the design a language, and what your design inspires your users to do makes your design a system
.
For Example
,
if your mobile phone selects a language unknown to you, you will still be able to use the phone because you interact with your phone basis Design Language System. Basis the need for a given project, a design language system can as detailed or as simple as required to achieve the results. Your project could be making a website or creating a page on a social media platform.
Design as branding, selling, and communication tool is one of the most underrated tools. The fast-paced routine of a startup often leads them to look for quick and cheap solutions. As a result, their online presence on social platforms is only about maintaining a standard practice of posting content on certain days, and it is also sometimes disconnected with other modes of communication.
It must be noticed that clarity of business vision should be reflected in all the digital communication
(Social, email, websites, mobile apps, etc) basis which target audience or users build perceptions about a brand. 
Creating a Design Language System and digital marketing    
We are living in a digital era and the means of communication via digital means will grow in the near future. A design language guide enables people across the departments in an organization (especially designers, marketers, and sales executives) to have a universal understanding of using the type of colors, fonts, templates, text tone and other elements that should be the part of communication. 
Majority of companies develops their digital marketing strategies basis business objectives. This helps you arrive at the 'WHAT TO COMMUNICATE' but now is the time to add 'HOW TO COMMUNICATE' for an effective engagement.
Your Design Language guide will help you figure out the 'HOW TO' part of communication strategy very effectively. The good thing about developing a design language guide is that it is flexible in nature and you don't have to worry about getting ALL the information at once.
Start-ups can begin to develop one with basic elements in place. 
Basic or functional components

– All file formats of the logo, tag line, call to action buttons, navigations and other regular elements.

Templates/ Perceptual pattern

– To define how your users must see the design and connect with them at an emotional level – define color, typography, etc.

Pattern library

– Proper documentation and storage of basic components and perceptual patterns for easy reference.

Style guide

– Develop the standardization of how to use the pattern library. You can include best practices to be followed or what not to do and can also include instructions on using patterns, space, and other elements.
Impact on Digital Marketing
Uniformity in communication
For any brand, the ultimate aim is to create top of mind recall among the target audience, along with generating sales. Today the brands are focusing on strategies to improve their customer lifecycle, even after the sale has happened.
A design language guide enables the brand to bring in uniformity in brand messaging and message styling across the platforms, which results in the top of mind recall
.
A well crafted thank you email that matches with the tone of thank you SMS or social media personal messaging to a customer becomes more meaningful and generates a series of actions that are well received by the customer. 
Faster process and response mechanism
The design language system for digital marketing does not only help you fasten the routine communication processes but it also prepares you to respond in any kind of crisis.
In fact, in case of crisis communication on social media enables the companies to work on the front foot. For Example, in 2014
an AirAsia plane en route Singapore had mysteriously disappeared mid-flight
.
Within hours of this update, the company immediately replaced their bright red logo with a grey one removed any element on their social media pages that could hurt the users in the tensed situation.
Similar changes were noticed on its website – all the promotional materials and banners were replaced with an updated banner on the crisis. In fact, the brand pulled back all of its paid ads on Google. 
As mentioned above, the ultimate aim of Design Language System is to provide good user experience, it enables the brands to maintain the harmony in communication on digital platforms in any given situation. 
Who can make a Design Language System?
It is important to note that to develop a Design Language System or guide, it requires more than a team of designers. Remember, the design is only means of communication and to create a system it requires marketing experts, CXO inputs, content specialists, creative geniuses and more.
For faster and future proof design language system for digital communication, a professional creative agency can prove to be worthy of your time, effort and money.
A good
design agency
can help you bring deep knowledge of the outer world, perceptions, user behavior pattern and more that will enable the brand to make a concrete design language. As a result, you will begin to build a path of communication for your users that is welcoming, recognizable and consistent. 
To conclude, for a young business operating in the digital era it is highly recommended to develop design language system as soon as possible because if you choose to develop the system in the midway of your journey it may be too late to change certain patterns abruptly;
And the result of the system will take longer time to reflect. Also, in near future technology will further modify the way you communicate with your customers and therefore investing in design language system must be a priority.
By Ms. Megha Malik, Co-founder, DesignerPeople
Know more about her and the company:
Consumers want and expect to be heard & responded too. – Megha Malik