"It's great to have the freedom to enjoy your work."
– said and believed by one of our trainees who is currently working as a
Digital Marketing Freelancer
after Digiperform Training. Meet
Shashank Soni
, a Digital Marketing Certified who is currently earning more than
50K per month
from digital marketing projects. It feels great when our trainees believe in us and take the first step towards their successful career. So, we decided to get in touch with him and ask why he decided to learn digital marketing as well as what are his future plans. While discussing, he shared what makes us better than other digital marketing institutes and how Digiperform helped him to start his freelancing career. Here you can read the transcript of the discussion we had with Shashank. Also, in the end, he has shared a very exciting and welcoming for all the readers of Digiperform.
Digiperform: It's a pleasure to connect with you! Before heading further, we would like to know a bit about you.
Shashank: Hi, first, thank you so much for providing me the platform to get connect with you again and sharing my digital journey with you.
I'm very thankful to Digiperform for helping me to follow my dreams and making be confident enough to start my freelancing career the way I wanted.
For those who don't know me, I'm Shashank Soni, Digital Marketer by skills and a Freelancer as a profession.
After getting certified from Digiperform, I started my own online business, MP Media. Now, you can say that I'm running my digital freelance business where I provide digital marketing services to various clients.
And, I am making more than 50K per month. And, it's just the starting, my friend 😀
Digiperform: What originally attracted you to choose digital marketing as your career?
Shashank: Before joining Digiperform, I was looking for options where I could start my career afresh.
During my research, I realized everyone's talking about Digital Marketing. And, why not? Everything is digital now. You, Me, Everyone!
There were like lakhs of jobs in this domain. Which made me think, why could I try to look for a job in the same industry.
This curiosity attracted me to choose digital marketing as a career and led me to join a digital marketing course as well.
Digiperform: What exactly that makes us stand out from the competition & urge you to choose us over others?
Shashank: Frankly speaking, Digiperform is the best. It is the best platform to learn digital marketing.
Here, you can find the well-experienced trainers to teach you about digital marketing.  You will get helped by the best faculty. Yes, the faculty is very supportive here.
And, after the completion of the digital marketing course, they help you to get your first job as well. The placement team even contacted me but I have had different plans for myself.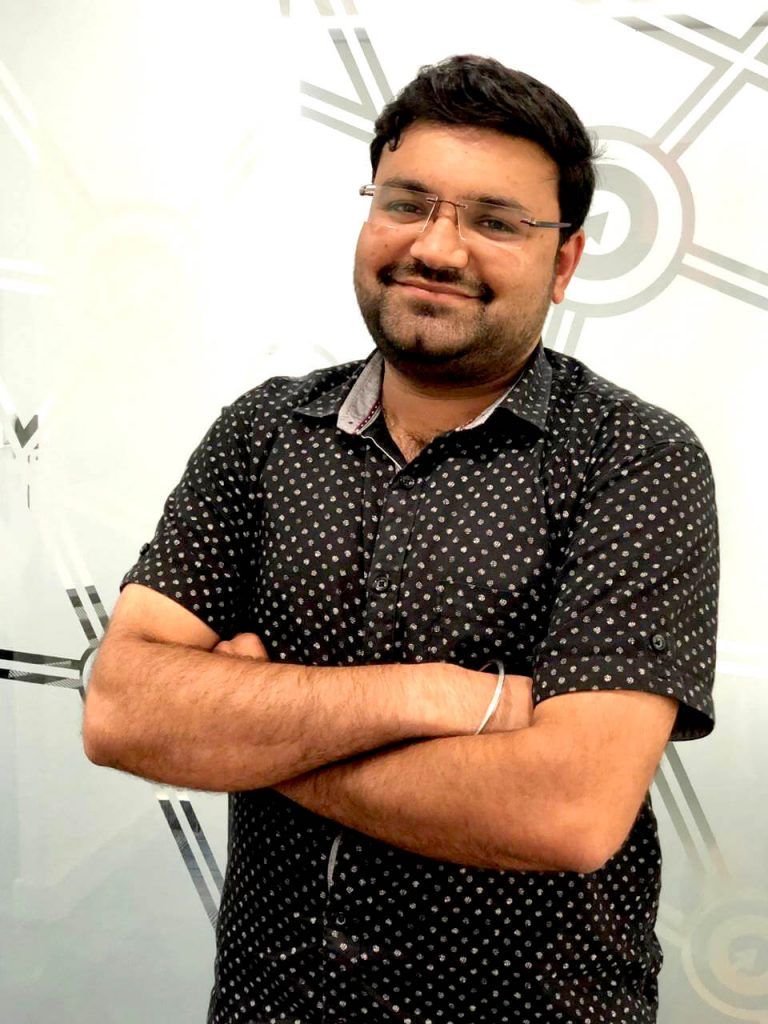 Digiperform: Tell us about your favorite experience you had with us, whether as a learner or as a customer?
Shashank: There were many experiences during our digital marketing training.
Like, the first day we got to know about what we were going to learn during the course tenure and how it could help in our career or business. It was great to know everything in detail.
Second, when my Google Adwords classes started. I really loved it. We made AdWord campaigns in the classes.
Our trainers divided our classes into 4 groups where we helped each other to create campaigns. It was a great experience.
And, third, when I made my online website, Yeah! All By My Own. I felt so happy when you take the first step of your online journey.
Digiperform: Would you consider Digiperform as a trusted & reliable resource for Digital marketing training? Why?
Shashank: It's a Yes!
The way Digiperform teach different modules. I would definitely recommend learning digital marketing from Digiperform.
You will get the best support to shape your career and business.
Digiperform: If you were to review our training program, what score would you give it out of 10?
Shashank: I would give them 9 out of 10.
Digiperform: Where do you see yourself in the next 5 years?
Shashank: Well, in the next 5 years, I would like to grow faster and take my freelancing business to the next level. Where I can give hire people to work at my company.  This is my agenda for the coming years. 😀
Digiperform: If you had a piece of advice to someone just starting out, what would it be?
Shashank: If you are looking for a remarkable career, you should do a digital marketing course.
Whether you are looking for a job, want to change current job or start doing your own business, just learn digital marketing.
As it will help you to enhance your skills at all the levels. You can run online campaigns for your business all on your own.
This one addition to your skill can help you in the long run.
Digiperform: Finally, Describe Digiperform in one line.
Shashank: Digiperform is the best digital marketing institute. I am glad I joined it. Thanks for showing me the right path and shaping my career.
Digiperform:
Thanks, Shashank for sharing your views with us. It was a great pleasure to assist you. You have been a brilliant trainee of Digiperform. We wish you the best of luck for your future endeavors.
And, here is the special message by Shashank Soni to all readers of Digiperform.