Bill Gates once said, "If your business is not on the Internet, then your business will be out of business".
This is the reality in the current scenario where businesses are doing amazing if they are using the internet platforms. And, most surprisingly, they have accepted the need to create their presence on digital platforms if they really want to keep the stakes of success high.
Similarly, one of our trainee who is the owner of Tours & Travel company visited us a few months back and shared his concern to promote his business online. He expressed his reasons why he wanted to learn digital marketing where he expressed to learn all the possible ways to expand his business over online platforms.
Meet Digiperformer Rahul Sharma, director of Tours & Travels Company – IndiaTripin. During the past years, he realized why it's important to promote his business online. Therefore, he decided to learn advanced level digital marketing course from us to learn all online marketing strategies to promote his business online.
In chit-chat session, he shared why he decided to choose Digiperform as the learning partner in his entrepreneur journey.
Have a look!
Digiperform: It's a pleasure to connect with you! Before heading further, we would like to know a bit about you.
Rahul: I'm a director of IndiaTripin which is Tours & Travels company in India.
Before learning digital marketing from Digiperform, I was only operating the company issues through my designated marketing team.
I wanted to incorporate more into my business and decided to do a digital marketing course which helped me to lead my marketing team as well as work out new online strategies for the business.
About the company: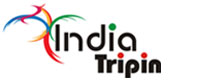 IndiaTripin is a 5-year-old Inbound Tour & Travel operator company that operates as well provides all the traveling experience to clients around the world. They provide custom- made service with lavish and luxurious accommodation at striking prices and guide to the traveler is the company's specialty.
Digiperform: What originally attracted you to choose digital marketing as your career?
Rahul: As I have said I have been directing my company for many years but was not able to incorporate or understand the latest marketing tactics.
Being in a Travel company, one needs to be highly approachable over social media and other online platforms if you really want your company at a higher level.
Instead of giving my marketing control to any other online agencies, I decided to learn these basics digital marketing and continue it myself.
If you are into business, you need to be available on the internet as it is the basic as well as the easiest medium to get connected with new clients.
People are highly dependable on the internet. Therefore, businesses also need to be approachable on the internet to get more clients and target potential business.
Digiperform: What exactly that makes us stand out from the competition & urge you to choose us over others?
Rahul: Honestly speaking, I was looking for the institute that could provide me complete practical training on digital marketing.
Also, while handling my business, I was looking for a nearby location that could provide me with training at the best price.
With these two reasons as my priorities, I found Digiperform inducible enough to pursue the course.
Digiperform: Tell us about your favorite experience you had with us, whether as a learner or as a customer?
Rahul: As a customer, it was easily approachable as well as affordable for me.
As a learner, the way mentors handled by concern and helped me to bring out new digital marketing strategies for my company, which was very appreciable.
The trainers were very cool and easily approachable.
Digiperform: Would you consider Digiperform as a trusted & reliable resource for Digital marketing training? Why?
Rahul: Yes, I consider Digiperform as a trusted source to learn Digital Marketing because of its LMS content and trainers.
Digiperform has good module content that you can avail in the form of LMS with a 24X7 online access. It really helped me to learn and read about digital marketing as per my own time schedule.
Also, trainers (my mentors) helped me to understand the process in a very easy way. They were easily approachable and always carried ready to help anytime attitude.
Digiperform: If you were to review our training program, what score would you give it out of 10?
Rahul: I would give 9.5 from 10. I am very happy with the training and services delivered by Digiperform.
Digiperform: Where do you see yourself in the next 5 years?
Rahul: All I want 500% of Growth in the coming years and emerge as the top Tour & Travel company of India.
Digiperform: If you had a piece of advice to someone just starting out, what would it be?
Rahul: Do practice whatever you learn. Use your time efficiently and learn as much as you can.
Digiperform: Finally, Describe Digiperform in one line.
Rahul: Digiperform is the Best Digital Marketing Institute in Delhi NCR.
Thanks, Rahul for sharing your valuable experience. It feels good the way you appreciated and loved our training.
Digiperform wishes your company will be Top companies in India. Best of luck for your future endeavors.