Today, there are way too many people who know very well how to make the right use of technology. When you look around, you will find many gamboling (playing) with the technology like "
Hey Siri, Call Monica
', in their day to day life. And, yeah, our obedient Siri will definitely dial the number for you.
Another day, I was just sitting in the office thinking what to write next where my colleague just asked
Alexa
(virtual assistant developed by Amazon), "
Alexa, play party songs.
"
And, Alexa played the latest party songs in just a second. This made me realize we are just one Voice away from anything. The moment I definitely believed that
Voice is the future
.
Very few of us have realized that Voice Technology been with us for many years now. Like, from automated voice recognition phone systems (duly noted that sometimes fails to understand our basic accents, thanks to such a diversity) to simple voice-to-text dictaphones.
These are just a few examples that states they have been with us for ages and we haven't realized – somehow has become the part of our life as well.
Stats:
Recently Google research found that over 50% of users keep their voice-activated speaker in their living room, rest with a sizeable number also reporting that they have one in their bedroom or kitchen.
Similarly, you can find the change in the working environment, as well as companies, as it has moved towards pairing work with voice-first technologies. The employees have new ways of becoming more engaged, more productive and less stressed throughout the workday.
With the same usage of these technologies, work environments will shift progressively and with a few simple voice commands, employees can connect with the people and applications they need.
Example, Singapore is already on the cusp of the voice technology revolution. Nearly half of the population has been trying Voice Technology services for their basic and working chores such as Apple's Siri, Samsung's S Voice, and Google Assistant, followed by a quarter of population using such services monthly.
With Amazon – voice gadgets entering the market this year such as Amazon Alexa, Amazon Echo; the potential for further uptake is high as more advanced products and applications hit the market.
Under the same impression, Google (and its competitors) creating several campaigns and products to convince customers to buy more than one of these home voice devices. The more prominent they are, the more people will continue to use them.
Their ambition is helped greatly by the fact that technology is now genuinely useful in the accomplishment of daily tasks. Ask Alexa, Siri, or Google what the weather will be like tomorrow and it will provide a handy, spoken summary.
For example, recently Google along with Target has introduced its first voice-activated coupons on Google Assistant and distributed them offering customers $15 off Target purchases placed on Google Express through Google Assistant -desktop, mobile or Google Assistant enabled devices.
The promotion was more than just a passing experiment in voice-activated e-commerce. It represents Google's strong desire to push the Google Assistant further by not only adding a shopping component but by normalizing it.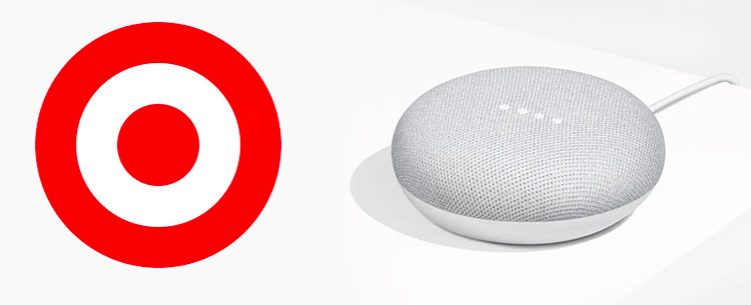 Voice is the Future of How Brands Will Interact With Their Customers
With the same advancements and new discoveries, the number of industries is helping digital voice assistants become more sophisticated and useful for everyday use. Though mobile has established the ultimate voice experience; still lack skills and knowledge make it particularly hard for companies to adopt a voice strategy.
With the right usage and deep understanding, there is a lot of opportunity for much deeper and much more conversational experiences with customers by following the new voice technologies.
Here are a few listed reasons:
More Personalized Responses
Over the time, Google has realized that the users look for the more personal assistant like "
What is the weather forecast for tomorrow?
" then ask "
Will it snow?
" or "
What are the latest party songs
?" then "
Which one is on the top chartbusters
?".
To justify the example, Alexa has become the fav product of many users and can do an impressive number of things like it can stream Amazon Music or Spotify, control your Philips Hue smart bulbs or anything connected to a SmartThings hub and integrate for a laundry list of other functions. You can also order millions of products from Amazon without lifting a finger.
Search Behaviors Will Change
Voice is the future, however, the visibility of voice will undoubtedly be a challenge because the visual interface with voice assistants is still missing. Search behaviors, in turn, will see a big change.
The brands will experience a shift in an organic search because of voice search where ComScore data has revealed that there would be 50% all searches via Voice Technology by 2020.
As voice search grows in popularity, advertising agencies and marketers expect Google and Amazon will open their platforms to additional forms of paid messages.
Voice Notifications
In terms of mobile app marketing, voice can intimidate user engagement and retention. Developers will need to find ways to capture and maintain their users' attention by giving them a push to continue using the app.
In September, Amazon added a notification capability to the Amazon Voice Services API. The Notifications feature allows Alexa to proactively indicate that there is new content from core features, such as Shopping updates, and Alexa skills. 
Individualized Experiences
Voice assistants will also continue to offer more individualized experiences as they get better at differentiating between voices. Last year, Google announced that their Assistant on Google Home is able to support up to six user accounts and detect unique voices, which allows Google Home users to customize many features.
Users can ask "
What's on my calendar today?
" and even "
Tell me about my day?
" and the assistant will dictate commute, weather, and news information that is tailored for each user.
It also includes features such as nicknames, work locations, payment information, and linked accounts such as Google Play, Spotify, and Netflix.
Security Will Be a Focus
This is huge to know that
Voice Payments
will become more secure and convenient for users to make voice payments. Today, the users are increasingly aware and familiar with concerns around their smart home devices.
With so many devices in the space of our own home, privacy and security need to be a focus as voice makes its way to the mainstream, entering the homes of millions more.
Voice payments, in particular, will become more secure and convenient for users to make purchases as it will totally depend on your voice recognition.
Speaker verification and ID will become paramount as part of the voice assistant experience with more security being built around the user.
What's Causing the Shift Towards Voice?
The User Experience is the main driver of this shift toward voice user interfaces. There are increased overall awareness and a higher level of comfort with voice technology.
In this ever-evolving digital world where speed, efficiency, and convenience are constantly being optimized, it's clear that we are moving towards less screen interaction.
The adoption of artificial intelligence in users' everyday lives is working as a catalyst shift towards voice where the number of the speaker is giving voice assistants more utility in a connected users life.
Many industry experts even have predicted that nearly every application will integrate voice technology as per the trend in the next 5 years.
The Voice is the Future of Marketing World
No wonder in the age of digitalization, the consumers are increasingly making voice capabilities a central part of their mobile and home-based interactions. For organizations, it is the high time to integrate first voice technology into consumer acquisition, sales, service, and digital customer experience strategies.
In fact, the research states that:
40% of consumers will use voice assistants rather than a website or app (compared to 24% today) by the next 3 years.

31% (compared to 20% today) will use a voice device instead of visiting a store or a branch.
In the coming years, voice devices will have the ability to even assist in opening new accounts, guiding a prospect through all of the steps and answering questions.
Also, voice devices could also be the ultimate retargeting device whenever a prospect disengages from a potential purchase. To mine conversations in real time to deliver improved solutions, will be the greatest potential for voice-first engagement is the ability to mine conversations.
NOW, is the time to build a voice strategy!
---
1) Watch Alexa Videos for more info:
Alexa Skill Name: Digital Marketing Voice | Custom Skill for Digital Marketing by Digiperform
2) Amazon Alexa Skills Live Testing with Trainees at Digiperform | Random Productive DigiTalks