Marketing managers are the frontline warriors of a marketing team. They possess various skills in their resumes and are responsible for overseeing the complete marketing operations of a business. 
When hiring such an important employee for your organization, you must assess them based on their hard and soft skills. Moreover, they must be efficient in leading a team to work on your marketing goals and bring ROI to your business.
We've compiled a list of 15 interview questions to ask your next candidate when hiring for the role to find the right match. 
1. What do you understand about our target audience?
This shows their eagerness to grasp everything your business does and their dedication to dissecting a brand's marketing efforts. 
What to look for
Check their confidence while they answer—how at ease they are.

How in-depth can they go about the audience? Do they understand what different kinds of audiences you're catering to?

Does it seem like they'd be able to get the buying psychology of your customers and implement it in their work?

What kind of audience persona do they picture while considering your brand? This gives you an idea about their research capabilities.
2. What do you think makes us unique from our competition? 
Competition research is a huge part of the job. When a candidate is able to answer this well, it shows how far they're willing to go to get their facts right. 
What to look for
Observe their understanding of how your brand is different from the competition.

How clear are they about your USP?

Are they able to identify the strategies that are working for your competition?

How will they replicate those strategies for your brand?
3. How would they lead a diverse team as a marketing manager?
When asked how to hire a marketing manager, hiring managers generally mention the technical skills they look for in their candidates. What they fail to acknowledge is how critical leadership skills are for such roles. 
What to look for
How do they envision managing teams with people from different ethnicities, races, or ages?

What's their thought process behind keeping everyone on the same page

How would they plan tasks to meet deadlines  

Would generation-gap be a hurdle for them?
4. How quickly will you be able to pivot your strategies with changing requirements?
Marketing isn't a straight path—there are obstacles, roadblocks, and often setbacks. If something doesn't work out, a marketing manager must be able to adapt and pivot to new strategies.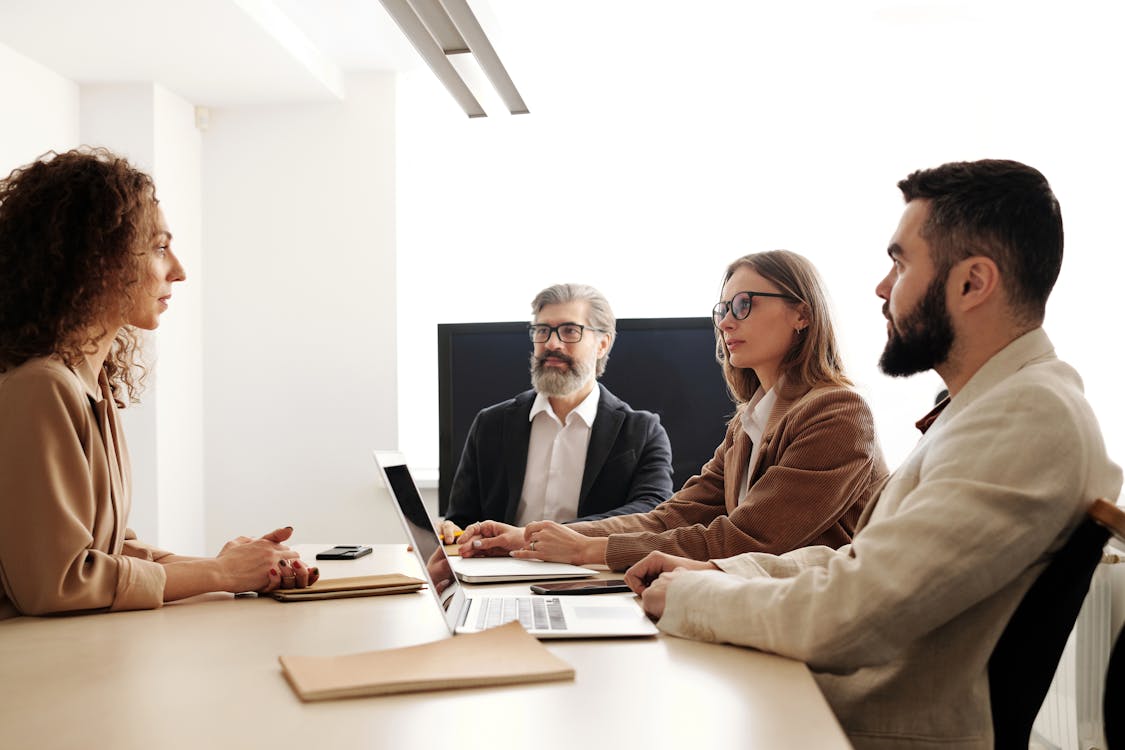 What to look for
Were they able to associate this question with a previous experience they had? This shows they know how to tackle such situations.

How calm do they seem while answering this question? This tells a lot about the temperament they're likely to project during the actual work.
5. Describe the most successful marketing campaign you've been a part of
This has to be one of the most important questions—this is where their experiences and learnings will show. You'll understand the kind of responsibilities they've taken up in the past.
What to look for
How well they're able to explain the case study.

Do they take all the credit or see the success as a team effort?

How well they had examined their previous clients or companies they worked with.
6. What is your process for kickstarting a new campaign from scratch?
As a marketing manager, the candidate will be responsible for ideating, planning, and creating new campaigns to achieve different marketing goals. You need to ensure that your potential hire can take up that kind of responsibility. 
What to look for
Assess their general understanding of the different types of marketing campaigns—how much ground they've covered in their previous role.

How would they set goals and budget for the campaign?

How do they decide on the content formats and channels for the campaign?

How would they decide on which creative assets to include?
7. How would you ship a unique idea or strategy to stakeholders and upper management?
One of the job's most challenging parts is ensuring everyone is on the same page—especially the high-end decision-makers and stakeholders. When assessing your candidate, give them a tricky scenario wherein they are to propose an unconventional idea as part of your company's marketing efforts. 
What to look for
Try to analyze if they've been in a similar situation before. If yes, ask them to describe the case study.

Understand how they would proceed with the proposal, what data points they would include, and how they would present it.

Know how they would present their argument in favor of the idea and how far they're willing to stand by it.
8. What are your learnings from a failed campaign?
Failures are a part of life. A marketer who knows how to learn from failures and move on from them is the one you're looking for. Ask them about a failed campaign they've been a part of and what went wrong. 
What to look for
Notice how in-depth they go about it. This shows they don't shy away from talking about failures. 

Observe how they feel about their failures—do they look stressed?

Aim to identify a winning attitude in your candidate—one that knows how to convert a setback into an opportunity.
9. How can we improve our brand awareness?
Good marketers are always hungry for great insights. They're always studying brands and their strategy. They'll always have an opinion on improving their strategy and brand awareness if you ask them. You want to hire such curious souls to manage your marketing team.
What to look for
See if they know what channels you're currently targeting.

It'll give you an idea if they've worked on campaigns with different marketing goals—awareness, conversion, sign-ups, etc.

You'll understand how your audience currently perceives your brand on various channels.
10. How do you ensure a smooth collaboration with the sales team?
A marketer's job doesn't limit to overseeing marketing efforts—many decisions and strategies come from the sales context. For example, to gain a deeper understanding of customers, they often need to talk to a sales rep to know the kind of queries and tickets customers are logging. 
What to look for
11. What's your goal-setting process?
Goal-setting is essential not only for a marketing campaign but for teams in general. Setting goals at the beginning of a quarter or year helps employees plan their work in a systematic and disciplined order. As the team leader, your marketing manager needs to be capable of motivating the team in this department.
What to look for
Analyze if they have a process for this. If not, how do they usually go about it?

How they would ensure that the team is right on track.
12. How do you handle conflicts between team members?
Conflicts are normal in a workplace—especially in a dynamic process such as marketing. You need a marketing manager capable of managing difficult situations without letting them hamper team productivity.
What to look for
Have them describe any past similar situation they've been through. Talk about their role in it. 

Give them an ambiguous scenario and see how they handle it. Observe their reactions to the scenarios.
13. How do you decide which tasks to delegate and which to take up yourself?
This is what decides the productivity of a team—and a marketing manager must know their way around it. Provide them with a list of fake tasks and ask them how they would delegate them to a social media manager, a content head, a lead generation expert, and a sales funnel builder.
What to look for
See if they're able to categorize these tasks into urgent and non-urgent, and important and not-important. 

Do they randomly assign tasks or based on each person's skill set?

How they track the progress of each task.
14. How would you proceed if you were to start building our brand's online presence from scratch?
The beginnings are always hard—and with this question, you're trying to understand their thought process and mindset of building something from the ground up. 
What to look for
What's their step-by-step approach to brand building?

Are they considering multiple channels or going on one channel at a time?

How their answer aligns with what you already do or did for your brand
15. How do you keep up with emerging trends?
To stay ahead in the marketing landscape, one must constantly upskill and learn about trends in the industry. This will help you provide them with the necessary resources to help them become their best versions. 
What to look for
Do they have the hunger for more knowledge?

Ask about the number of certifications or courses they've taken in the past year. This shows their interest in upskilling.

Discuss what areas they want to upskill in and their plans for the future.
Hire the best fit for your organization
With an elaborate process and well-planned interview questions, you'll see only a few candidates making the cut toward the final round of selection. But be assured, these are the top creamy-layer candidates who will know how to outperform themselves and bring real ROI to your business. 
Your best fit is someone who can relate your questions to their past experiences and wins and answers with practical examples and scenarios.
Author's Bio
Deepali is an engineer-turned-freelance writer for B2B SaaS, writing actionable long-form content for marketing, Cybersecurity, and HR-Tech companies. When she's not writing, she's engrossed in a cozy murder mystery novel with a cup of hot chocolate!