Hello Readers!
No wonder almost every single business is active on social media and trying their best to win over fans & followers.
However, not everyone is successful on social media platforms. There have been many times when various questions asked by our followers such as:
How should they manage their social media profiles (both personal as well as business)?

How can they increase the number of followers?

What are the various social media tips and tricks that they can follow to win over social media marketing strategy?

How can they target audience?

When is the right time to post content on social media platforms?

What are the easiest ways to use social media to increase the conversion?
And, so on….!
Questions are endless. But what are the solutions…..?
Don't worry. We are here to give answers.
After discussing with many social media experts, we have come to the conclusion that there are 20 social media hacks that you can follow to build your online presence.
What are they?
Here we go!
Here is the list of 20 social media hacks to boost your online presence.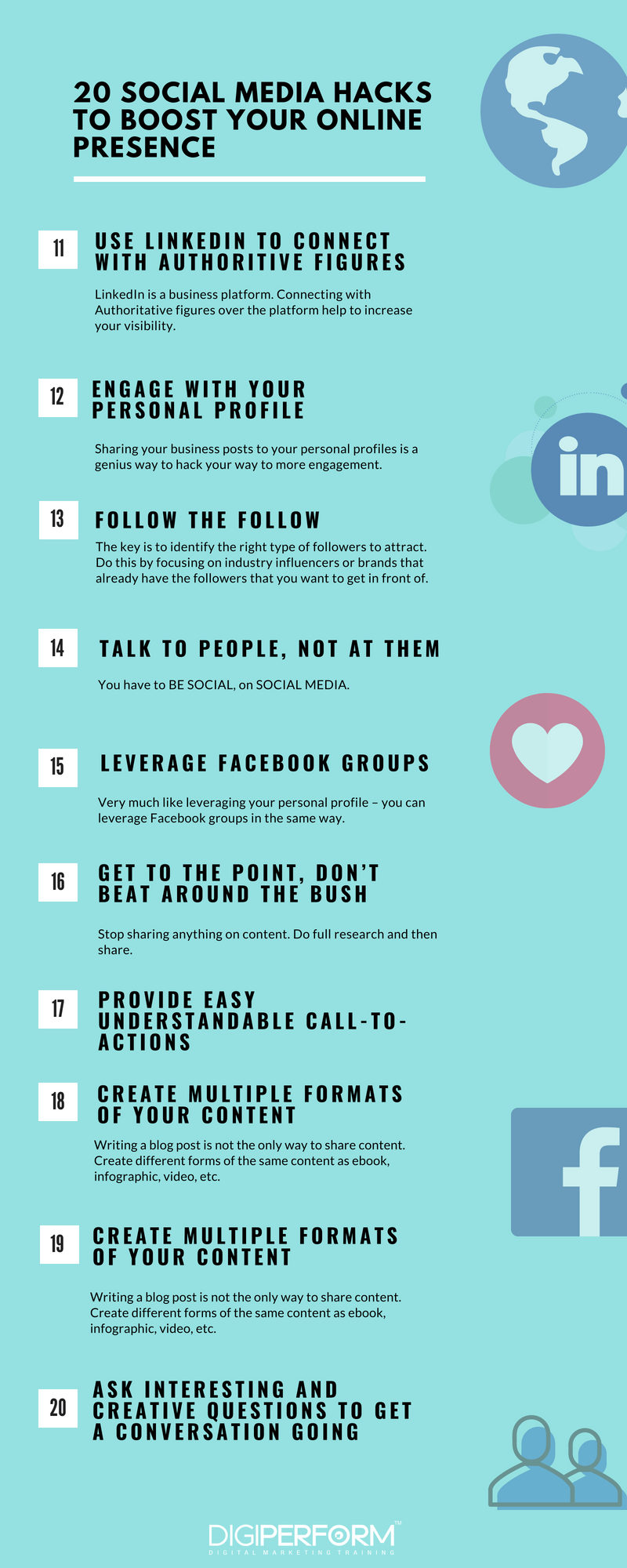 We hope these social media hacks will help you to
build a great strategy
and gain lots of followers just like that. Let us know if you know another hack that can help our readers. We will be happy to hear from your side. Happy Reading!